Being an athlete myself, I know how confusing the sizing can get when you are trying to switch to a sneaker brand other than your usual one.
While thinking about switching between brands like Adidas and Puma, you may wonder how they differ regarding their size and fit.
Well, stop wondering! Because, with this size guide, all your confusion about the sizing of Adidas and Puma shoes will be gone.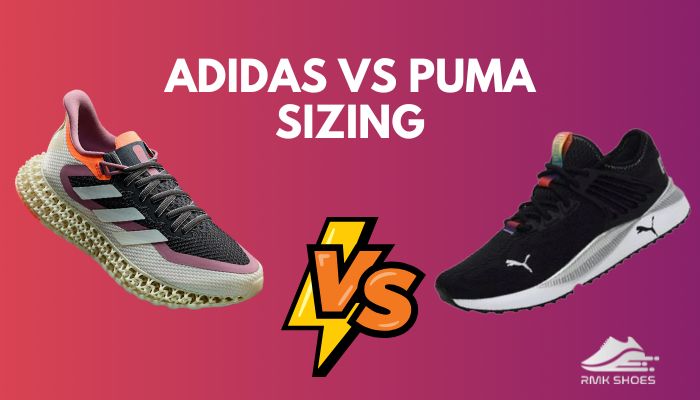 So, keep reading!
How Do Adidas And Puma Compare In Size?
Generally, both Puma and Adidas run true to size. But, the sizing of shoes from both brands varies with each model and line. However, Adidas men's shoes are slightly smaller than the ones from Puma. So, while buying sneakers from Puma, go with a 0.5 smaller size than your Adidas size.
Though both Adidas and Puma have their unique sizing system, sizes vary depending on the shoe model like, whether you are buying men's or women's sneakers.
So, let's take a look at how shoes from Adidas and Puma differ in terms of size :
How Do They Compare in Terms of Men's Shoes
As you can see from their size chart, Adidas Men's shoes are 0.5 to 1 cm smaller than Puma's. For example, size 8 in Puma is 26 cm but for Adidas, the same size is 25.5 cm.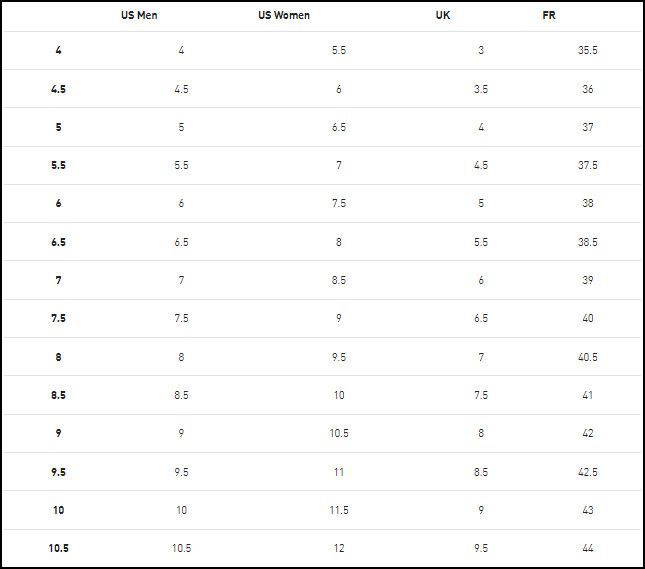 And for men with 28 cm feet, Adidas offers size 11, but for the same measurement, Puma offers size 10.
So, while switching to Adidas from Puma, you can go with half to one size down depending on your feet size.
And if you are between sizes with Adidas, going half size down with Puma will do just fine.
As for my case, I always wear a size 9.5 with Adidas, so when buying my new pair of Puma Future Z I went with the size 9.
And guess what? They fit me perfectly like gloves.
However, in terms of width, both Puma and Adidas offer a range of widths from narrow to extra wide for most of their versions. When opting for a snug fit from sneakers, you are good to go with the standard or medium width.
To get a perfect fit from your shoes, regardless of the brand or model, you must find the right width for your feet. Otherwise, your sneakers may put you in discomfort no matter what activity you do wearing them.
So, while switching between these two immensely famous brands, find your size and width carefully from the given size charts.
Follow our guide about Adidas sizing vs Vans.
How Do They Compare in Terms of Women's Shoes
In contrast to the men's ones, women's shoes from Puma are a bit smaller, like 0.2 to 0.6 cm than Adidas. To give you an example, Puma offers size 6 for 22.5 cm feet, on the other side, Adidas offers size 5.5 for the same feet length.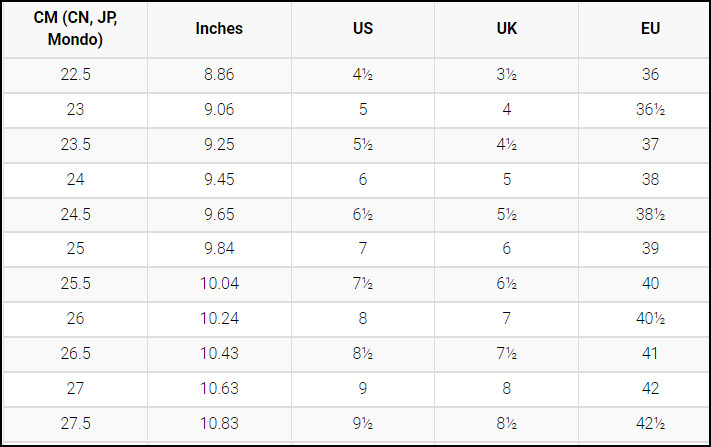 So, while buying women's shoes from Puma, you need to go half a size up than your Adidas size.
However, the difference is so minimal to make any difference while walking. But if you are buying an athletic pair, choose the size after several trials.
As for the widths, Puma offers widths like narrow A, standard B, wide D, and extra wide EE for women. Unfortunately, Adidas doesn't offer that much of options for women.
But, don't get upset just with that. Because by finding your right size from the chart, you can easily get your favorite Adidas pair from Men's collection as well.
Which One Runs Big Between Adidas And Puma?
While purchasing shoes from Adidas or Puma, you may wonder if any of them run big or small. But, to address the truth, neither of them runs big, instead, both brands fit true to size. Though, the fit utterly depends on the type of your feet, no matter which brand you choose.
However, this also depends on the shoe models and materials used. For example, shoes made of suede or leather may stretch over time.
In the case of Puma, most of their shoes excluding the golf models are true to size as the latter one tends to run a little bigger.
But most of the Adidas shoes may feel a little roomier if compared to Puma. This is because by structure Adidas shoes are wider than Puma, especially around the toe box.
Which Is Good For Wide Feet Between Adidas And Puma?
If you are an athlete with wide feet, you know the pain when your newly bought shoes are too tight for you, regardless of choosing the right size.
So, it is actually extremely important to choose both the size and width according to your feet.
When it comes to buying shoes for wide feet, Adidas shoes are better than Puma. This is because, by structure, most of the Puma models fit narrowly around the toe area. To speak frankly, Adidas actually runs wider than Puma.
But, don't worry if you wanna buy Puma shoes for your wide feet. Because they do offer a dedicated wide shoe line for most of their famous models, like Viz Runner Wide Men's Shoes.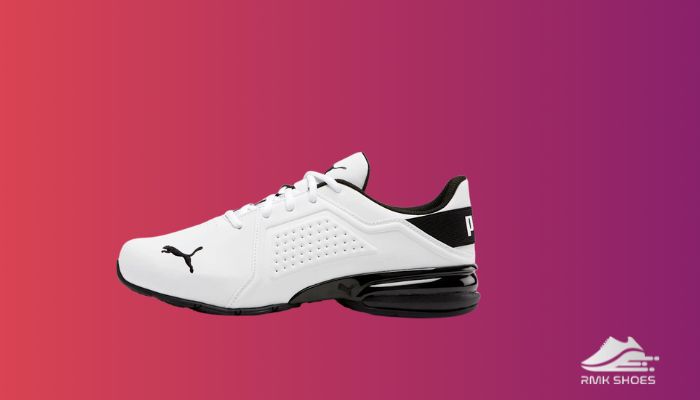 So, to get the perfect shoe size for your wide feet, go with the wider version of your favorite model.
Check out our separate post on are Puma shoes good for running.
FAQs
Do Adidas and Puma fit the same?
No, Adidas and Puma shoes don't fit the same, as the fitting entirely depends on your type and size of feet. Though both brands fit true to size, Puma is slightly narrower than Adidas. So, for your wide feet, Puma shoes may fit more tightly than Adidas.
Should I size up or down for Puma?
You need to size up or down when you are switching between brands. Likewise, while switching from Adidas to Puma, you need to size down to at least half a size. This is because the sizes used by Puma are 0.5 sizes smaller than Adidas. So, in length, Puma shoes are bigger than Adidas.
Do Puma shoes run smaller than Adidas?
No, according to many users, both Puma and Adidas run true to size. Despite this, Puma shoes run a bit narrow when compared to Adidas. So, while buying shoes from any of the brands, you need to measure both your feet' length and width to get the perfect fit.
Conclusion
Both Adidas and Puma are widely known brands, offering a range of versatile yet functional pairs. But when it comes to the sizing, they do compare in many aspects.
Hopefully, this article will guide you through their confusing sizing process. So, get your mind cleared, and choose the best one for you among the two beasts.
And let me know if you got more queries about the brand's shoes by commenting below!