Choosing between Adidas and Puma is confusing as both of these giants have been proudly reigning in the sportswear kingdom for several decades.
Then which one should you get for the upcoming sports competition?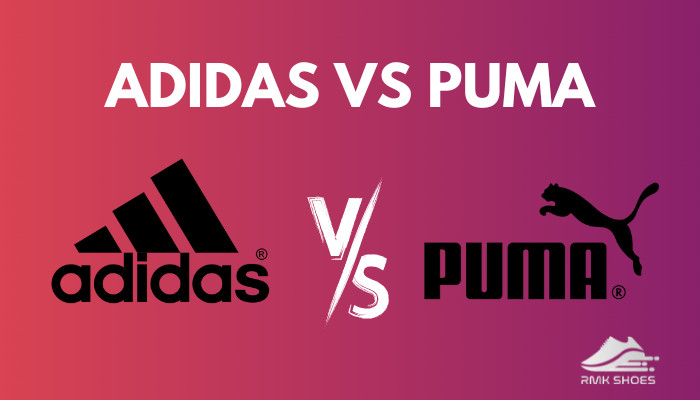 Let's dive into this article to know the differences between Puma and Adidas, along with their features.
I believe after finishing it up, you will be able to finalize the suitable one for you.
Adidas vs Puma: 7 Key Differences
Adidas produces footwear for different activities like running, hiking, gym workouts, soccer, tennis, basketball, volleyball and also for daily wear with the attitude of 'Impossible is nothing'
On the other side, Puma is 'forever faster' with its basketball, running, training, motorsport, and soccer sneakers.
Since both brands are quite competitive, it's hard to announce any one winner.
So, let's highlight their dissimilarities, focusing on their distinctive features then you will decide which one to purchase and which one to leave.
Here are the top 7 differences between Adidas & Puma:
1. Comfort
Since both Adidas and Puma are reputed brands, no one has given up on making comfortable shoes.
Almost all Adidas series, including the Supernova, Ultraboost, and Solarglide, is loaded with a lot of cushions in the midsole. The BOOST cushioning of Ultraboost lines delivers the wearer a superior level of comfort.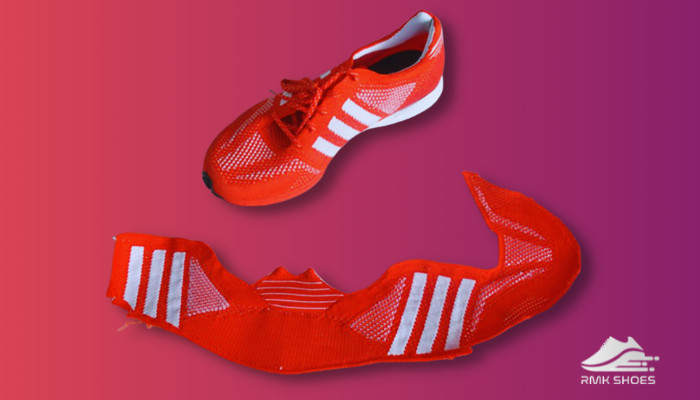 That's why it is really preferable among runners, trainers and people who are often involved in heavy physical activities.
The Primeknit upper of Adidas gives a sock-like fit with sufficient airflow.
On the contrary, Puma makes lightweight yet padded footbeds for their consumers. In general, their shoes' midsole is made with fluffy EVA foam and the upper with breathable fabrics.
So, there's no doubt that the shoes are comfortable enough.
But recently, Puma has been focusing more on designs and colors, thus shifting a bit from comfort.
After using EDGE LUX 5 SHOES of Adidas and Puma's PROFOAM based PWR XX NITRO Women's Training Shoes in my several gym workouts, I realized the first one was cozier than the latter.
However, read here to compare Adidas Pure Boost VS Ultra Boost and decide which one to grab!
2. Technology
When it comes to technology, Adidas stands in front of Puma. It tries to tackle Nike and adds innovative technologies to the sneakers.
Consequently, Adidas developed 3D midsole technology in its 4DFWD model. This delivers fast pacing and an advanced level of support to the wearer.
Moreover, the new Adidas Golf technology brought the asymmetrical shoe for the very first time in the sneakers world.
The UltraBOOST19 integrates a 3D wireframe. During movement, it supports the heel and helps the Achilles Tendon to spread. Its boost technology really helps to boost running performance.
On the other hand, Puma uses nano grip technology in constructing the outsole. Thus, it possesses higher traction with every stride.
You will see the reflection of technology in Pumas FUTURE 1.4 Neymar Jr Player's Edition FG/AG Men's Soccer Cleats.
This fiery coral-gold shaded pair features a dynamic motion outsole, grip pro control technology for improved and reliable movement, and FUZIONFIT+ technology.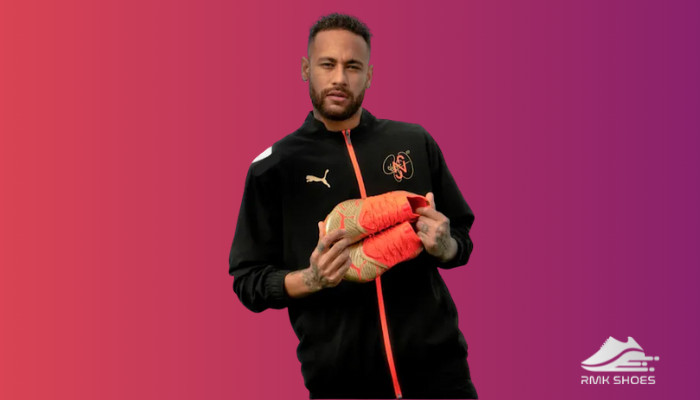 The dynamic motion outsole reduces the chance of injury. FUZIONFIT+ delivers adaptive compression and a supportive pace to the wearer.
3. Price Range
When it comes to the price range, Puma shoes are affordable compared to premium Adidas.
The regular sneakers of Puma cost between $80-200. And you will get training and running shoes for $120-$300.
And the most expensive pair on Puma's official website is $450. Ferrari IONF Puff Motorsport Shoes is one of them.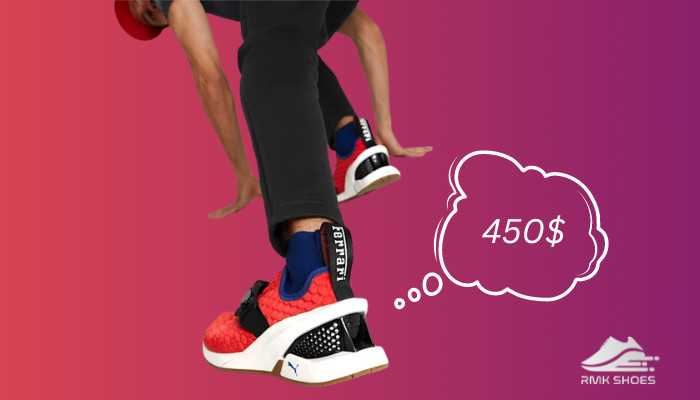 This pair features PROFOAM sock liner, EVA cushioning and rubber outsole, which allows you to rock comfortably on any type of surface.
Now let's move toward Adidas. Its sneakers pricing starts from $50 and reaches over $900.
For good functioning sneakers, you will have to spend $200- $450. And it is relatively costlier than Puma shoes' price range.
The most expensive is Adidas Futurecraft 4D Invincible Prism which retailed for $955 last time. It features a Primeknit upper with a 4D-printed midsole which absorbs force and restores energy.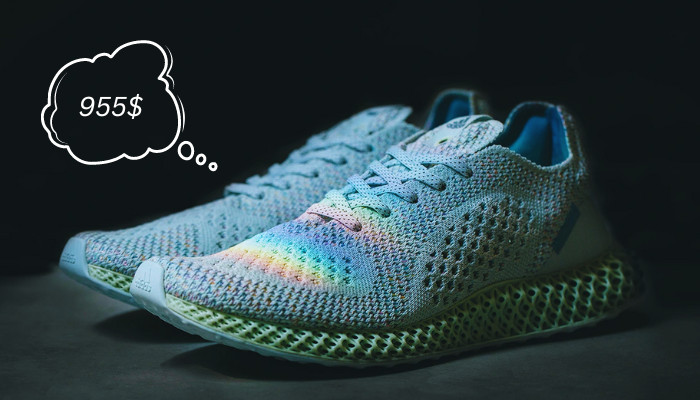 4. Design & Color Variants
Though you will get padded tongue and collar designs in both brands, Puma stands ahead in terms of design variations and color options.
It has numerous solid as well as eye-catchy shades with narrow-wide toe and spiked outsole designs. This brand has specially designed kids' shoes that hold the stickers of Pokemon, Pikachu, and Batman.
On the contrary, Adidas limits its color combination to simple and eye-soothing shades, which are suitable to wear with track jackets, hoodies, sweatshirts and even with shorts.
5. Collaborations/Partnership
Adidas often sponsors footwear in FIFA World Cup, UEFA European Championship and clubs like Real Madrid, Arsenal, Juventus and FC Bayern Munich.
Moreover, it made partnerships with Lionel Messi, Paulo Dybala, Karim Benzema, and Mohamed Salah.
The world's best Argentinian football player Messi wore a pair of Gold Adidas X Speedportal 2022 World Cup Signature Football Boots in his first training in the Qatar world cup 2022.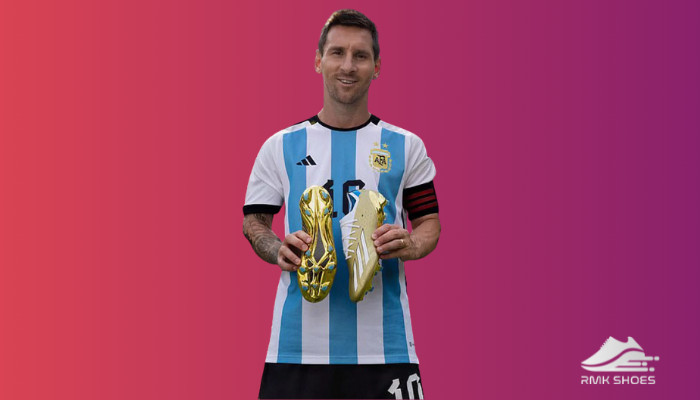 This boots feature ultralightweight carbon fiber for efficient energy transmission and anti-slip silicone heel print for superior stability.
Now, let's see what Puma is doing in the field of sponsorship and celebrity engagements.
Puma designed sneakers in collaboration with Neymar Jr, Vogue, Tracksmith, Cocacola, Childhood Dreams, and many other renowned personalities & companies.
This brand sponsored the players of Manchester United, Chelsea, Atletico Madrid, Borussia Dortmund and AC Milan clubs.
For the FIFA World Cup 2022, Puma designed the iconic Dream Chaser for the PSG forward Neymar Jr, and it is Future Z 1.4
6. Brand Ranking
Puma is positioned after Adidas in the brand ranking. People around the world prefer everyday wear, sportswear, and training footgear from reputed brands.
In this case, Adidas is relatively more popular than Puma. Thus the footwear section's revenue of Adidas is higher, almost 12.84 billion US dollars.
On the other end of the spectrum, Puma's profit is only $3.58 billion.
Adidas follows a limited production strategy. When the Superstar and Stan Smith were in a lot of craze in the market, Adidas reduced both of these shoes' availability.
As a result, the price grows rapidly due to the limitation of the product and hype.
Read here to know about Adidas Superstar being a Skating Sneaker.
7. Origin: Born From a Family-feud
Puma and Adidas are the most famous shoe brands you will find all over the world today.
The shoe quality and similar designs of them will surely confuse you.
And this confusion will make you think that they are from the same company.
Well, the truth is they are somehow related to each other from the beginning, and that is the ultimate reason why shoes from Adidas and Puma look mostly the same.
Rudolf Dassler was the founder of the iconic shoe brand Puma, and the legendary Adidas was established by his brother Adolf Dassler. So Adidas and Puma are brothers, according to history!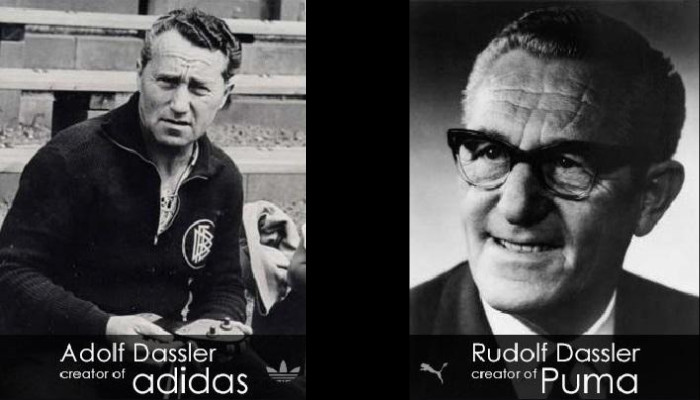 The two Dassler brothers first started their own shoe and clothing company 'Gebruder Dassler'(Geda in short), in 1919, which was revolutionary for German athletes.
Things were going well for a couple of decades. During the second world war, the brotherhood turned into separation due to family arguments.
There was a saying that, Adlof was making huge money with the world-class shoe brand, and Rudolf was fighting for the country as he went to World War II. And this brought the partnership to an end in 1948.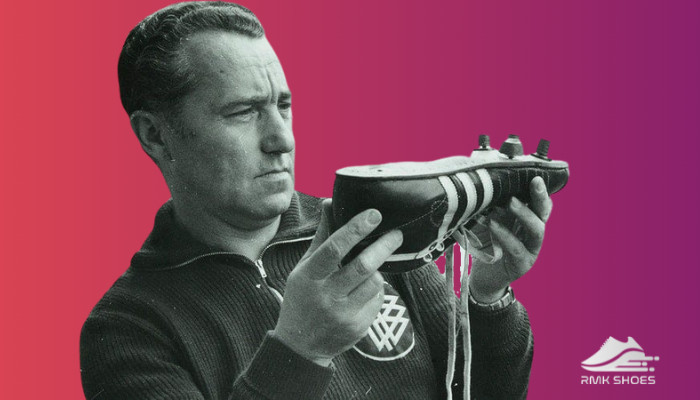 Consequently, Adolf created his footwear company and named it 'Adidas' by matching his initials. After returning from the war in 1957, Rudolf started running his own shoe company 'Puma'.
However, the story began with a sibling rivalry, but it turned into an outstanding achievement.
Thus, the fashion industry got two individual reputed shoe companies – 'Puma and Adidas.'
How Do Puma Shoes Fit Compared to Adidas?
Puma shoes run 0.5 sizes smaller, and Adidas are true to size. So, you need to pick up half a size bigger while switching to Puma from Adidas. This statement is not applicable to all shoes because sizing changes based on brands, models, and structure.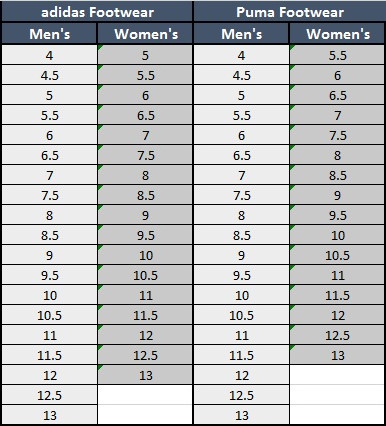 Along with making shoes for normal feet, Adidas also manufactures wide feet suited toe boxes. This is quite beneficial for sportsmen and Adidas passionate individuals as they can freely flex their toes.
Unfortunately, you won't be able to wiggle your wide toes inside Puma as most of them have narrower toe boxes.
But if your feet are narrow, Puma is one of the best options for you.
However, switching brands can make you sweat over the sizing as different brands are made out of different POVs. Thus, fitting Adidas shoes as a Nike user can be difficult.
Which Is Better: Puma Or Adidas?
When choosing among top-rated brands, it's quite difficult to stick with one and leave the others in the trash because each has some good and user-friendly features. So, it varies with the person and some criteria for which one is better.
Just go for Adidas if comfort is your first priority, expect true to size, and money isn't a big issue.
Adidas will also be a great choice if you prefer shoes of higher brand value and look for wide-toe space.
However, Adidas doesn't offer fancy colors in its shoes, but the available shades are elegant enough to add an elegant vibe to your daily outlook.
Now, let's see why Puma should be on your choice list.
The comfort, traction, affordable price tag, impressive shades and worldwide availability are the positive sides of Puma. Though many people are dissatisfied with the narrow-toe structure, it's advantageous for narrow feet owners.
One more thing – buy half a size up for Puma shoes, otherwise you won't get a proper fit.
Now, select any one between Puma and Adidas based on your demand. Before that, don't forget to check your budget.
FAQ
Is Puma owned by Adidas?
No, Puma and Adidas are conducted by completely separate ownership.
Is Puma better than Adidas?
Both brands have good reputations in supplying high-quality consumer apparel, but the popularity and brand value of Adidas is at the peak.
Why did Puma and Adidas split?
Though Puma and Adidas' roots are the same, they detached just because of family arguments.
Bottom Line
Adidas & Puma – both are well-established brands and offer excellent shoes.
Luxurious Adidas comes with incredible comforts and extra support for running. At the same time, Puma is colorful, stylish and reliable footwear at a budget-friendly price.
Choosing any of them will be your win if it allows your pocket!
Let me know which one you are gonna buy. And for any further queries, comment below.