Adidas earned worldwide love for its sports equipment. But Russia's affection for Adidas is something different.
Russians Love Adidas.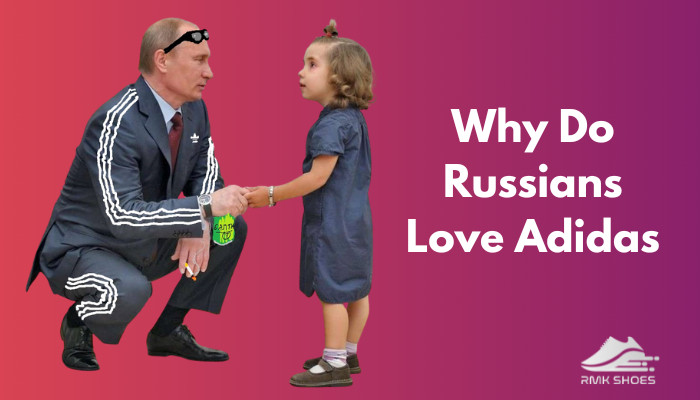 Moscow to Petersburg, Kazan to Novosibirsk, from street to a party, from the sports field to jails – you'll find the three stripes everywhere!
However, there's always something interesting that lies behind Russians Stereotypes. Likewise, you may also wanna know the reason behind Rus' obsession with Adidas, right?
Here, I'll explain the reason behind the Russian's devotion to Adidas. So, read till the end to know more about Russ Obsession!
Is Adidas A Russian Company?
No, Adidas is not a Russian company. After the 1980 Olympics, many of us had a misconception about Adidas' origins.  Adidas is a multinational organization, and initially, its headquarters was situated in Herzogenaurach, German.
In 1949 Adidas was founded by Adolf Dassler, a German shoemaker. It is the second worldwide largest manufacturer brand.
The brand claims its root is related to sports. And they also think sports play an important role in everyone's life on and off the field. They are the first European largest brand who are renowned for its shoes and sports jerseys.
Follow our guide to know are Adidas shoes vegan.
Why Do Russians Love Adidas?
Due to the tension between Russians and Americans, being a European company made Adidas the number one priority for the Russ in the first place.
And soon after entering the soviet, other factors also came into play for making Adidas a staple and sustaining love!
However, after all the research, I found some interesting facts about their relations. And how they support each other.
I'm gonna cover them one by one as you read on!
Adidas & Olympic
Russian and Adidas – the love story began at the court of the Summer Olympic 1980.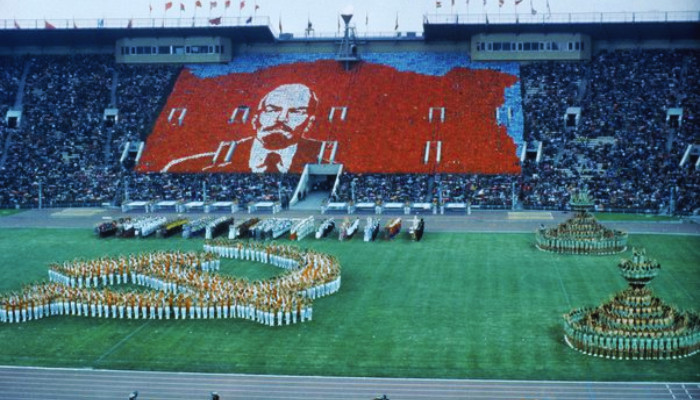 Sports and Adidas are like part and parcel. Adidas tried to make all types of products according to athletes' and sportsmen's choices.
Moreover, in soviet times Russia had limited access to western fashion.
Adidas enter Russia as the first western fashion brand and started manufacturing shoes in Russia under the USSR's licenses in early 1979.
One year late, during the cold war phase, Moscow hosted the Olympics in 1980, and Adidas made a deal with the soviet government and supplied all tracksuits with their three-strip sign.
But the Union of Soviet Socialist Republics (USSR) couldn't resist rebelling against the capitalist sign (The 3 Strips) and put a ban on it.
At the time, Adidas came up with a new design labeling two strips instead of three and calmed down the soviets right away!
After such an incident, Adidas removed their logo from the tracksuits, and athletes appeared wearing two stripes of non-labeled Adidas wears in the Olympics.
Despite all of these, Adidas was able to seize the emotion of Russians and got a huge shoutout. And during the Olympic event, soviet citizens saw the three-stripe shoes and joggers on television along with other places.
After all that, Adidas soon became a popular brand in Russia, creating a huge fan base. And became their all-athlete's first choice.
Finally, the common Russians also believed that their heroes wore Adidas.
You may also like to read: do Adidas run big, small or true to size.
In Style
In the early 80s, people were not that modern and didn't have such a style sense.
And as for Russian, they didn't have that much money to buy fashion. So, all they wanted was to pick the low-cost product that would serve their purpose just fine.
Consequently, the Adidas tracksuit, along with their three striped shoes, created a sensation between them.
The tracksuit was cheap, but they looked fashionable. And with Adidas shoes, they look just so perfectly blended that the popular meme got to light!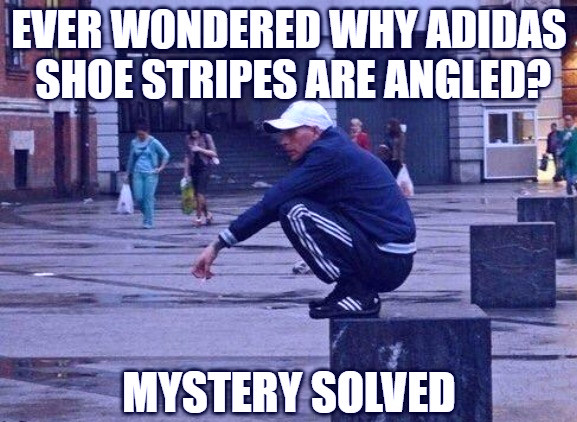 That way, Adidas shoes and tracksuits became their affordable modern attire.
They've become so popular that Chinese replicas started to take on the market, and people started falling for such cheap alternatives for the three stripes!
Check out our separate post: Adidas vs. Nike Sizing.
Adidas & Gopniks
Adidas was also famous among Gopniks (street people). The replica of Adidas makes the brand more affordable and popular in Russia.
After Adidas's entry during Summer Olympics, the brand became a cozy yet affordable option and became popular, especially among athletes.
Soon after the event finished, gangsters started hiring those athletes as their bodyguards. And they loved wearing Adidas trainers with black tracksuits in the field.
Immediately, this became a fashion among Gopniks!
And after the prisoners wore Adidas trousers, Gopniks also took them as a symbol and wore them everywhere in the early 90s.
However, the Gopnik are defined by their aggressive attitude, hairstyle, drinking vodka and kneeling with Adidas tracksuits as the frequent postures of Russian prisoners.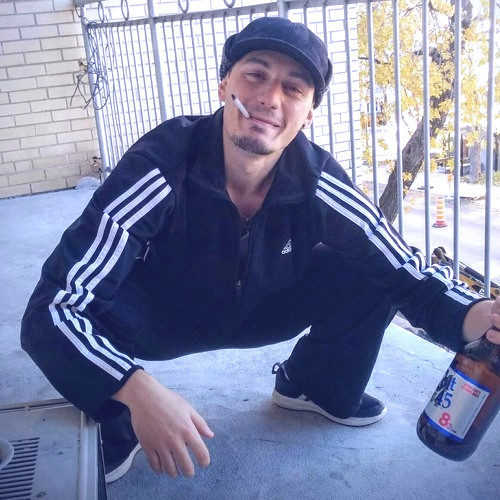 Mainly Gopniks wear Adidas in the soviet times to mimic or resemble the prisoners.
A pair of black Adidas trousers became the daily outfit of Gopniks.
Back in the soviet in 1980, the authorities disapproved of the Adidas brand; they declared Adidas as nonconformism.
At that time, A famous saying went on in Russia "The ones who wear Adidas sell the motherland tomorrow". And Adidas tracksuits became famous in the Russian underworld mafia gang after the downfall of the Soviet community.
Go through our epic guide on Adidas shoes fitting guide.
Why do Slavic People Love Adidas?
Adidas brand has a long history during the Soviet times. The three stripes shoes and tracksuits were popular for some cultural icons like Bob Marley, Ian Brown, and Run DMC in Eastern Europe.
During the cold war time in the 1980s, Adidas was the most sensational brand among Slavic people.
After the collapse of the USSR in 1991, Eastern Europe welcomed a new period of aggressive capitalism.
With that change of air, Adidas immediately changed its symbol and appeared as an inspiration for a group of people looking for power and status in a changing society.
As time progressed, Slavic athletes started wearing authentic Adidas shoes and tracksuits.
On the other hand, the mafia group also grasps the attire as a symbol of their appearance. The trend was going beyond imagination, and it's popularity expanded throughout Europe.
Is Adidas Still Selling In Russia?
All this time, Adidas and Russia supported each other.
But in February 2022, Adidas had to cut off its supply in Russia due to the Russia-Ukraine war.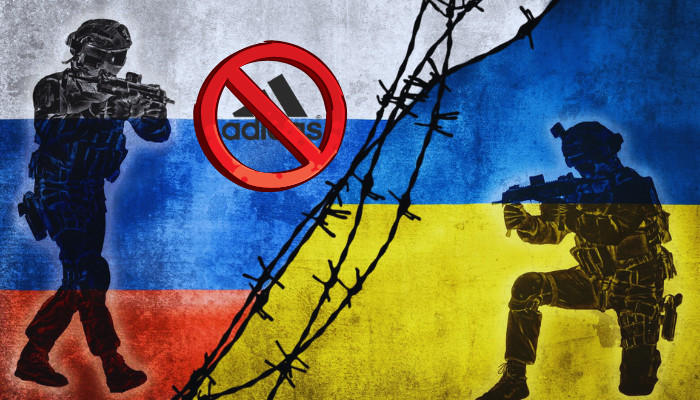 All the international corporations shut down their relationship with Russia when Vladimir V. Putin, president of Russia, officially declared an order to attack Ukraine on 24th February.
Adidas also cut off its partnership with the Russian football union.
Moreover, other brands, along with Adidas, Puma, Nike and so many companies, stopped their operations in Russia.
The investors stopped their investment and were pressured to close all Russian branches and pause the sales. Along with all multinational brands, Adidas shut down its stores in Russia and closed the online program as well.
Though they stopped their operations, Addidas declared to pay Russian employees.
Also, check out our separate post: Adidas Pure Boost VS Ultra Boost.
Wrap Up
Now you know a bit more about the relationship between Russia and Adidas. And also understand the actual reason behind Russ affection for Adidas!
After all that fight, Adidas and Russia have always been supporting each other until the Ukraine war.
Otherwise, they could be a lifelong couple!
I hope you now know everything you need to know. If you still have any queries regarding the Russian-Adidas love, then shoot me in the comment box.