There is no doubt that Sperrys and Vans are two excellent footwear brands, and shoes by them are worn by people all around the world.
But many people often wonder which one between these two is the best option to go for.
If you are one of them, then you, my friend, are in the right place because I will be detailing the ins and outs about Sperrys Vs. Vans and which one is better.
The primary difference between Vans and Sperrys is the type of shoe they manufacture. While Vans produce sneakers, Sperrys produce boat shoes. Vans shoes give you more like street-style shoes that give you a youthful, casual look; Sperrys make moccasins style shoes, that give you a mature look.
When compared to Vans shoes, the versatility of Sperry boat shoes is significantly lower. Vans sneakers are versatile and look well with a wide variety of outfits.
On the other hand, Sperry also produces a range of shoes with a canvas top and a leather patch on the collar of the heel.
There is a series of Sperrys that has been designed to appear like low-top Vans shoes, however, unlike Vans, this line of Sperrys is not available in a wide variety of colors and patterns.
Now, between these two brands, which one should you get?
To help you with the decision, I have elaborated on the details below.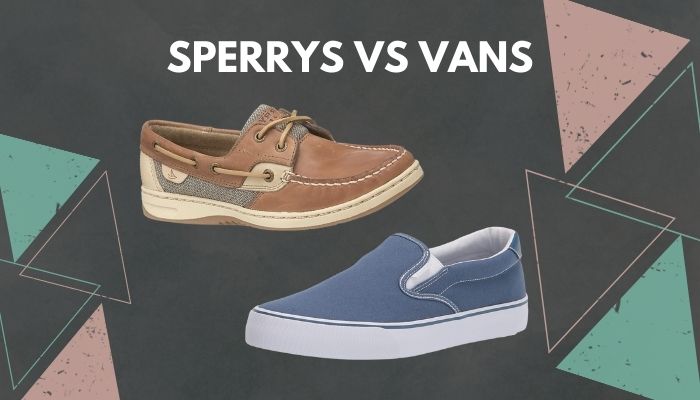 Which One Is Better?
Between Sperrys and Vans, I would recommend you to get Vans.
When you compare all the aspects, Vans is the better option.
And it's not just my opinion, when choosing between the boat shoes and sneakers, most people opt for the Vans shoes because of how fashionable, comfortable, and distinctive they are to wear.
This is because Sperry shoes are designed to be worn on boats, whereas Vans shoes are designed to be worn on land – so, you can make the most out of your Vans, whereas the Sperrys will not suit most events.
Follow our guide to know Are Sperrys Waterproof
What Are The Similarities Between Sperrys And Vans?
When it comes to comparing two different footwear, it is very important to know the similarities, besides the differences, so that you know how they compare.
So, what are the similarities between Sperrys and Vans?
They Are Both Affordable
When comparing shoes, it is very common and practical to first compare the prices.
And thankfully, Sperrys and Vans, none of them are heavy on the wallet. Both the brands come in the affordable price range.
Both of them will live up to the price, and the price you pay will be worth it due to the usability of these shoes. You can buy Vans or Sperrys at prices below a hundred dollars, and wear them for a really long time as they are pretty durable.
Check out our separate post on Can You Wear Vans To Work At Walgreens
Both Can Be Worn For A Variety Of Different Occasions
Probably the best aspect of Vans sneakers and Sperrys boat shoes is how well they can blend in with most outfits, giving you the very desirable smart-casual look that is so desirable nowadays.
You can wear your Sperrys or Vans by mixing and matching your outfits, and you will see that they do justice to most of your looks.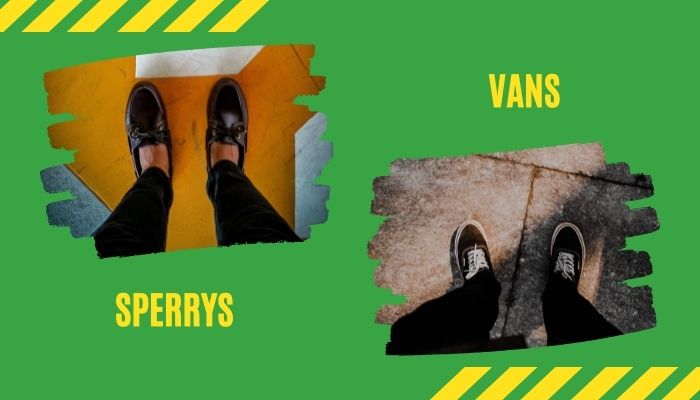 Whether it's for casual outings, dates, or professional meetings and workdays, you will be able to make use of these smart casual footwear.
Also, check our other post to know Are Vans Good for Lifting
They Are Both Flexible And Comfortable
When purchasing footwear, comfort and flexibility are on top of the criteria.
Both the Sperry Boat Shoes and the Vans Fashion Sneakers are really comfy shoes that you can simply wear around the place without feeling like you are dragging anything with your feet. This is because both styles are made with a rubber sole, they are very light and comfortable.
You will find that the majority of other shoes that are now being produced and sold on the market cannot come close to matching the level of comfort that these smart-casual shoes deliver to their wearers.
They are also very flexible and easy to wear. The ease with which you can move around while wearing either of these pairs of shoes has been praised highly by consumers who have purchased a pair of either of them in the past.
How Long Does Vans Take To Refund Money
What Are The Differences Between Sperrys And Vans?
Now that you know the similarities between them, let's get to the main deal and discuss the differences between these shoes.
So, what are the differences between Sperrys and Vans?
Vans Are Available In More Designs
Sperrys boat shoes are only available in a certain number of styles, color combinations, and color sets. As a result, buyers are restricted to purchasing just a select few pairs of Sperry shoes, all of which must be purchased in the standard form.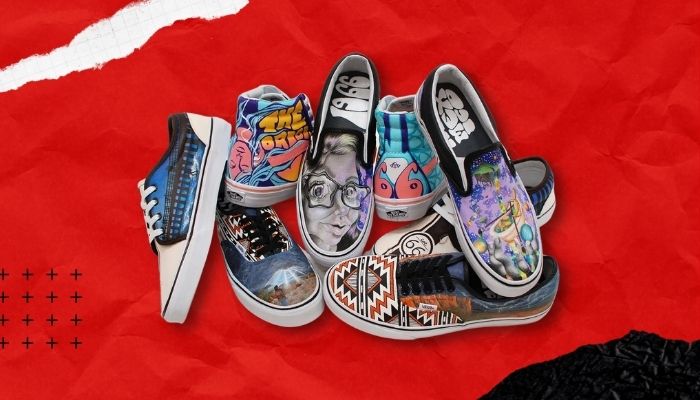 On the other hand, Vans come in a wide range of styles and colors, all of which may easily be included in the clothing collections of individuals living in any part of the world who have an interest in purchasing a pair of these really fashionable and cozy shoes.
Also read, Karting Shoes Vs Auto Racing Shoes
Vans Are More Versatile And Stylish
Vans sneakers have a really delightful quality to their fashion appeal, which renders them one of the leading high-fashion footwear that people can wear around comfortably and fashionably.
They are much more versatile and can be worn with more outfits to create a variety of different looks and vibes as compared to Sperrys.
In comparison, the Sperry Boat Shoes have a classic and distinctive design that is known to be the best setting for boat shoes. However, the Sperry Boat Shoes are known to be the best setting for boat shoes.
So, if you are interested in getting a pair of shoes that are not only fashionable and stylish but also able to provide you with the value that you require for the amount of money that you spend, you should consider purchasing Vans instead of Sperrys since they are more stylish.
You may like to read: Geox Vs Clarks
Vans Provide Greater Value For Price
If you compare their prices, you will see that Vans are much cheaper than Sperrys even though they are both in the affordable range.
So, comparing their durability, functionality, and style quotient, I would say Vans provide a much greater deal than Sperrys because they will last you for a reasonable amount of time and you can wear them on more occasions.
Also related: Adidas vs. Nike Sizing
FAQs
Can You Wear Socks With Sperrys?
Most feel socks with Sperry boat shoes ruin the outfit. If you use Sperry boat shoes with long trousers instead of khaki shorts, socks are acceptable.
However, if your feet sweat too much and cling to the Sperry boat shoe lining, use no-show socks with khaki shorts.
Why Are Vans So Heavy?
Vans tend to be heavier than other sneakers. This is due to their heavy soles. Their soles are designed to help weigh your feet down on skateboards and cushion the blow or impact while skating.
Conclusion
Now that you know the similarities and differences between SPerrys and Vans, I hope you will be able to choose the best option for you.
Looking at it from a neutral perspective, Vans are the better option owing to their versatility and value for the price.
But, if you are into boat shoes in general, then Sperrys are a great option as well.
So, which one are you opting for? Let me know in the comments below.