Whether it's for running, casual use, or intense workouts, both Reebok and Nike are always one step ahead of other brands.
However, to enjoy these sneakers to their fullest, you must know what size they come into and how they fit, the same or different.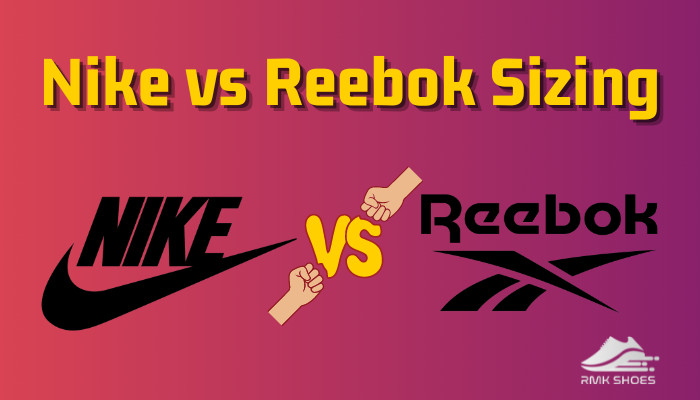 From this context, you will get every nook and cranny about the sizing variations of Nike and Reebok sneakers and their fitting criteria.
So, stay put.
Nike vs Reebok Sizing Comparison
When you wanna get sneakers from brands like Nike and Reebok, it's an investment. So, you need to make sure you are getting what you are paying for.
Compared to Nike shoes, Reebok sneakers are the same size. Another fact to remember, Nike shoes are narrower in the middle than Reebok. As a result, the fitting may vary for the same sizes among the two brands.
When I went to buy Reebok Floatride Energy 4 sneakers for my new year's daily running resolution. US 7 was the exact same fitting as Nike US 7.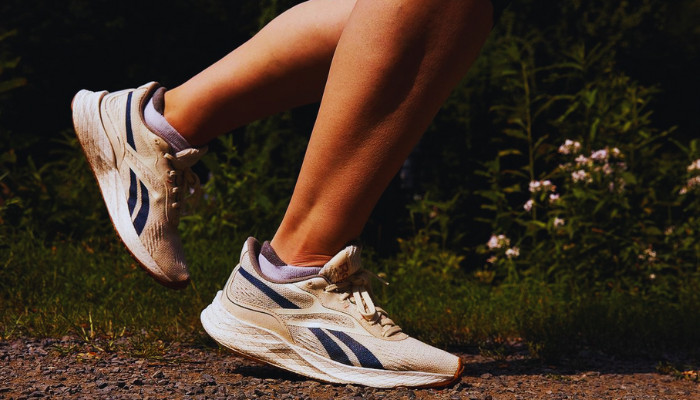 Even lengthwise these two brands merge along.
My sister-in-law wears Reebok Nano 3 training shoes, and she wanted to try Nike MC Trainer 2, as both shoes are 26cm US 9. She didn't have to try on a different size.
But, she felt the Nike trainer is a bit more snugly fitted than her Reebok shoes.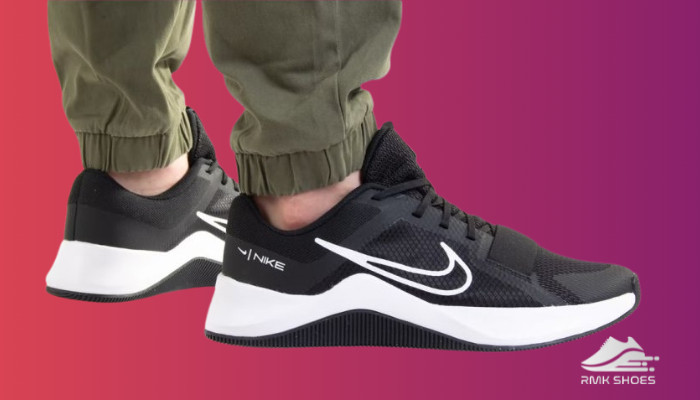 One thing you must remember is that sneakers, even if they are from the same brand, will not fit you the same. It depends on the design and purpose.
For me, Nike's Dunk shoes fit wider than their running shoes. So I got half size smaller to achieve the perfect fit.
Check out our epic comparison between Nike vs Saucony Sizing.
Nike Size Chart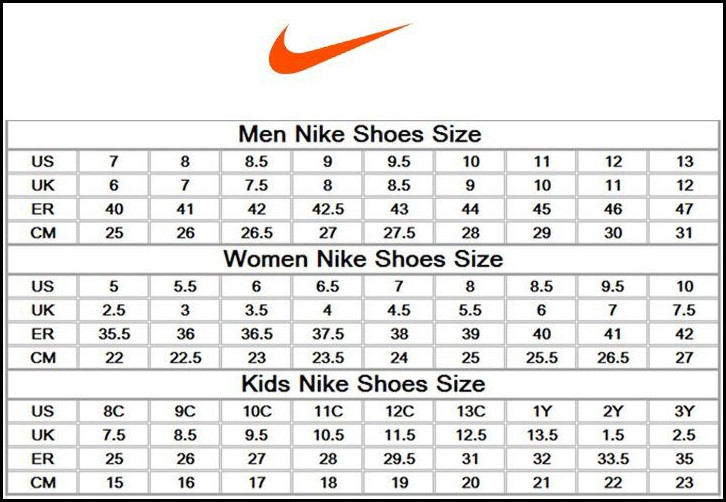 Reebok Sizing Chart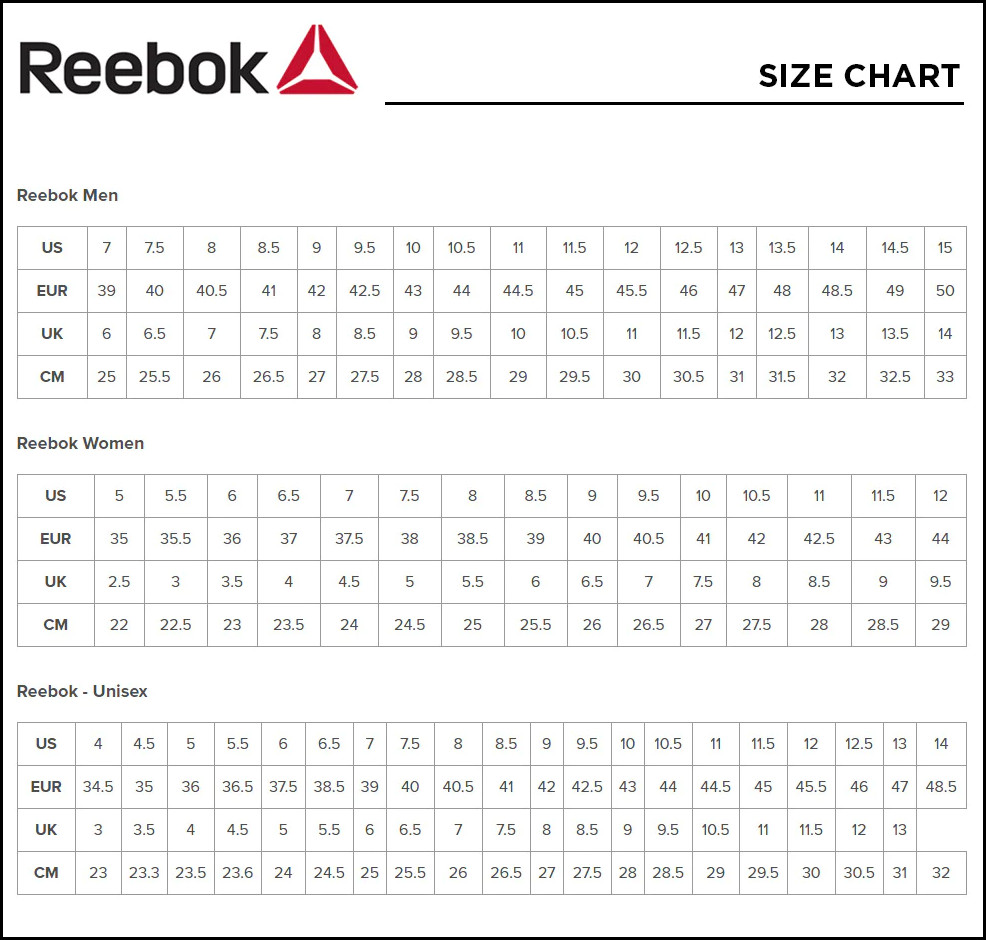 If you want to try out a different model from Nike as the Huaraches, you must find out whether Nike Huaraches run small or not.
Reebok Nano Sizing Vs Nike Metcon
Reebok Nano X2 and Nike Metcon 7 are the latest cross-training sneakers that gained popularity through the service they can provide like lifting, cross-training, HIIT workouts, and in-between.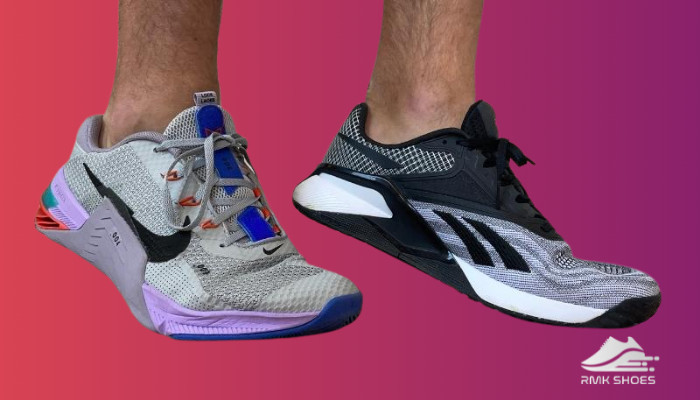 But when it comes to their sizing, both of them fit true to size, yet you will feel the difference in their fitting.
Nike Metcon has a slightly narrower last construction and a low-profile design. This can be a reason the shoe feels snugger than the Nano X2.
Accordingly, those who have wide feet, have to go half a size up to adjust their foot anatomy. On the other hand, Reebok Nano X2 comes with a wider shape. So, you don't have to worry about the fit.
But, if you have notable narrow feet, go down half a size and you will be all set.
Buying the right size is the most important, so you should know if there is a big difference in half-shoe size.
Do Nike And Reebok Fit the Same?
No, Nike and Reebok don't fit the same. Generally, Reebok sneakers fit a little bit loose and give more room to relax your wide feet area. But lengthwise, both of these are pretty similar.
If you look closely, the structure of Nike seems narrower than Reebok shoes, especially the midsection area.
Reebok Men's Walk Ultra 7 DMX Max 2e is a perfect pair for wide feet, yet they were not wide enough for several customers,
"I bought 9 1/2W, choosing a 1/2 size bigger. The width is visibly Medium, not Wide! My husband had difficulty entering them"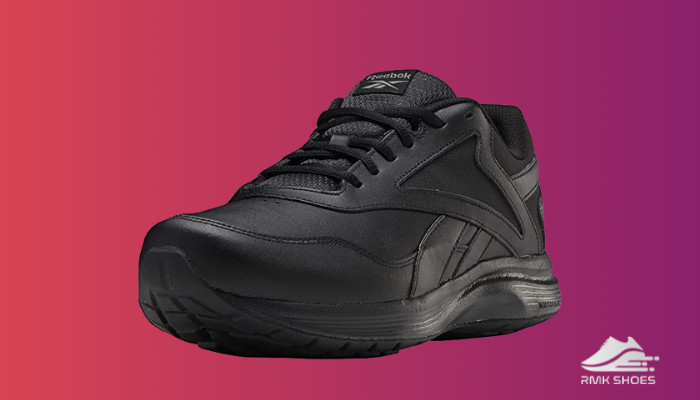 To achieve a perfect fit, you need to know your shoe size.
There is a way to find out whether your shoe is big or not. If there is space between your heel and the back of the interior of your sneaker, and you are able to run your fingers through them, your footwear is big as well as wide.
If your shoes are too wide, your feet will slide forward and your heel will lift as a result, you won't be much comfortable while walking.
So, going down one size will solve your problem.
Do you know, several shoes are supposed to be loose-fitted like Cowboy Boots because of the purpose they serve?
Verdict
When it comes to good quality sportswear, it's hard to choose between Nike and Reebok. Both brands are hard to beat in their own sectors.
As for sizing, they both are true to size, but the fit changes due to various models and their purpose. If you are looking for a snug-fitted pair, Nike is the best choice for running and even foot problems like pronation.
Similarly, Reebok sneakers are a good, comfy choice for wide feet and for those who want a little bit of space in their shoes.
So, get the shoe as per your necessity and foot type.
FAQs
Does Reebok Fit True to Size?
Yes, Reebok fits true to size. If your feet are wider, these will fit yours perfectly. To get a more snug fit, go half-size down.
Are Reebok Same Size As Nike?
Nike and Reebok are almost the same sizes, yet Nike shoes give more snug fit than Reebok sneakers.
Final Thought
Whenever the battle is between two renowned brands like Nike and Reebok. It will be a close call.
According to their size chart, they follow the same measurements.
Though Nike has the same sizing as Reebok, the fitting of Reebok sneakers is more relaxed while Nike fits more closely despite having the same size.
This is the all-in-one discussion about the size of these two brands. Thanks for engaging.