If you want to buy a pair of foam sandals, whether it's a pair of clogs, slides, or flip-flops, Joybees and Dawgs are two wonderful brands you should look into.
But when deciding between these two, people often ask which one is the better alternative. Since their products are so similar, it's only natural for you to get confused without knowing all the details.
But there's no need for you to worry because I have done thorough research and market survey to find out which one is the best among these two brands.
So, which one is better – Joybees or Dawgs?
Between Joybees and Dawgs, Dawgs are the better choice. Despite being very similar, Dawgs sandals have UltraThick soles as opposed to regular rubber soles like Joybees. This makes Dawgs much more comfortable and durable. Dawgs also have a larger variety of designs available than Joybees.
So, why is Dawg the better option? What are the similarities and differences between the sandals of these two brands? Which one should you get?
Keep reading till the end to know all the details and make an informed decision about buying your sandals!
Similarities And Differences Between Joybees And Dawgs
Before diving into which one is the better choice, let me tell you all the similarities and differences between Joybees and Dawgs, so that it's easier for you to grasp how these brands differ and which one is the best for you.
What Are The Similarities Between Joybees And Dawgs
Joybees and Dawgs have many similarities – which is the reason why choosing between the two brands get a little tricky.
For you to make the best decision and choose the one that suits your needs the best, you need to know not just the differences but also the similarities between the sandals from these two brands.
The sandals they produce are similar in quality and provide both comfort and support to the wearer. I have mentioned the main similarities between them below:
Check out our separate post: Are Dawgs Good For Your Feet.
Easy To Wear
Both Joybees and Dawgs designed their range of sandals keeping their customers in mind. Their sandals are made and framed in such a way that they are very easy to slip-on.
Most of their designs have similar shapes and characteristics. As a result, both their sandals provide ease, comfort, and convenience.
You can simply slide them on and go about your day. Whether you want to wear them at home, at the mall, at the beach, or at work – you'll face next to no trouble keeping them on all day long!
Raw Material
The sandals produced by both, Joybees and Dawgs, are made from EVA foam material. This is the main reason why their sandals look and feel so similar.
The EVA foam material used to make their sandals is a closed cell foam. This closed cell technology makes the foam very soft and comfortable – which is why the sandals made by both these brands are so pleasant to the feet.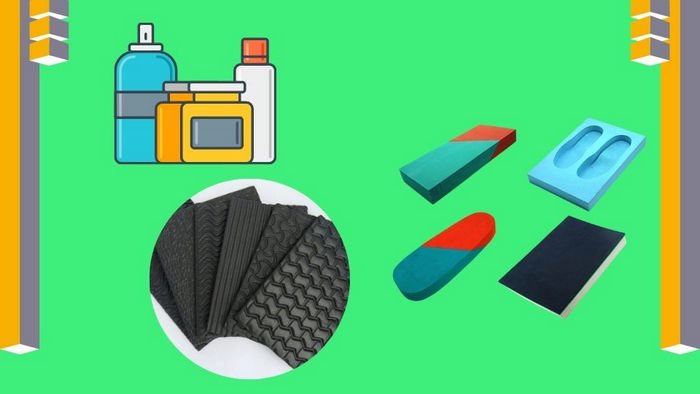 This particular foam is special because it has a shock-absorbing nature.
So, upon impact on the hard floor, your feet will not feel the shock as much because the squishy nature of the closed cell foam absorbs the shock and minimizes the blow.
Follow our other guide to know Sebago Docksides Vs Sperry Top-Siders.
Comfort And Support
The sandals made by Joybees and Dawgs are popular for the comfort they provide to the wearer.
The footbeds of the sandals produced by Joybees and Dawgs have tiny projections and patterns all over them. This acts as a foot massaging technology. It eases the strain on your feet and helps you stay on your feet fr longer hours.
Along with the EVA foam material used, their sandals are designed in such as way that they provide extra foot support.
Especially their clogs, which have increased arch support due to the slightly raised back, unlike other brands.
Joybees and Dawgs produce breathable sandals with a soft base that provides comfort and ease to the wearer for longer periods, making them an excellent choice for you.
What Are The Differences Between Joybees And Dawgs
Now that you know the similarities between the sandals made by the two brands, it's time to know the differences between them.
This is where it gets interesting because now you get to find out what sets these two brands apart, and what qualities are better in one than the other. Understanding the differences will help you choose the right pair for yourself.
The Soles
The soles of Joybees and Dawgs are one of the most prominent differences between the sandals made by the two brands.
The soles of sandals manufactured by Joybees are made of premium quality rubber – so they are high quality rubber soles. On the other hand, the soles of the sandals manufactured by Dawgs are made of UltraThick Soles.
As the name suggests, the UltraThick Soles are very different from regular rubber soles.
UltraThick soles are highly durable, they will last you way longer than ordinary, or even high quality, soles would. As a result, Dawgs sandals are much more durable than Joybees sandals.
Moreover, the UltraThick Soles provide higher comfort than the rubber soles.
So, the soles of the Dawgs sandals are much more comfortable and provide better support and protection to the feet of the wearer.
Read more on Allen Edmonds Vs Gucci Loafers.
Styles And Designs
Even though both Joybees and Dawgs come in a wide range of different designs and styles, one of them has more variety to offer than the other.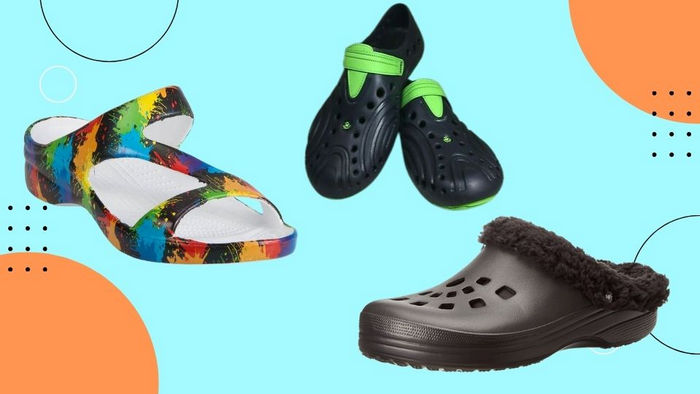 And that is Dawgs.
Dawgs have a much broader range of styles and designs available for the wearer as compared to Joybees.
While both the brands have flip-flops, slides, clogs, and sandals to offer – Dawgs has many other innovative styles and designs available for their customers. These include Z Sandals, 3 Straps, Scuff Slippers, and Ultralite Spirit Shoes, to name a few.
So, as you can clearly see, Dawgs are available in many more aesthetic, fashionable, and convenient styles and designs to suit the customers' needs and wants. They have designs to fit and match the wearer's own style.
Price
Let's face it, price is a big factor that helps in the decision making process regardless of what you are buying – and it's no different in the case of shoes and sandals.
In this case, Joybees are Dawgs are not the same as their price points are quite different.
Dawgs are much more expensive than Joybees. You can get yourself a pair of Joybees at anywhere from 17 dollars to 35 dollars. On the other hand, Dawgs will cost you anywhere from 29 dollars to 45 dollars.
So, despite both being in the affordable price range, you have to pay more for Dawgs than for Joybees.
However, this is not for nothing. As Dawgs provide better soles, and last you longer, in the long run, they are definitely a win.
In fact, if you buy smartly, you can even get them at discounts, or get yourself a great deal where you can get a great long-lasting pair of Dawgs at prices that are much cheaper.
Go through our epic guide on Skechers Vs Puma.
Which One Should You Get?
Now that you know all about Joybees and Dawgs, covering both their similarities and differences, I think you can guess which one would be the better choice already.
In my opinion, Dawgs are the better option between the two. So, if you have the option, get yourself a pair of Dawgs over a pair of Joybees.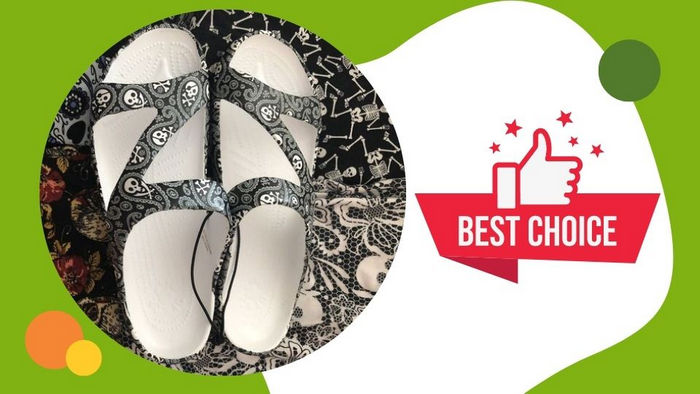 This is because Dawgs are much more comfortable and durable than Joybees (not that Joybees are uncomfortable, they are also excellent sandals) due to their UltaThick Soles.
Dawgs also provide extra support and protection, not to mention the vast variety of styles available to choose from.
You can get a pair that suits your personality, matching your inner style and outfit giving you the fashionable look that you want.
Even though Dawgs are more expensive than Joybees, I would say that they are worth the price because they will last you longer and be more comfortable in the long run.
So, adding all the factors together, whether it's comfort, longevity, functionality, or style, Dawgs ticks all the boxes and they are the brand of sandals that you should get!
Conclusion
Now that you know all the ins and outs of Joybees and Dawgs, I hope you will be able to make the right decision and get yourself a pair of Dawgs.
Comparing the pros and cons, it's clear that Dawgs are the more fashionable and comfortable alternative.
I hope this article has been helpful for you. If you have any other queries, don't forget to ask me in the comments below – I will be glad to assist and advise you to make the best shopping decision for yourself!