I must say, this really is an unorthodox question. But, one thing's for sure, they make you look tall, but how much height this footwear adds is a mystery.
But, don't you worry! After doing some thorough research and speaking to some military personnel; I've come up with this guide to solve this mystery.
So, how much taller do tactical boots make you?
Tactical boots will add an extra height of 1-1.5 inches. While the number isn't that impressive, you have to keep in mind; this base height was chosen for maximum functionality rather than anything else. It gives the wearer better flexibility, balance, and overall comfort.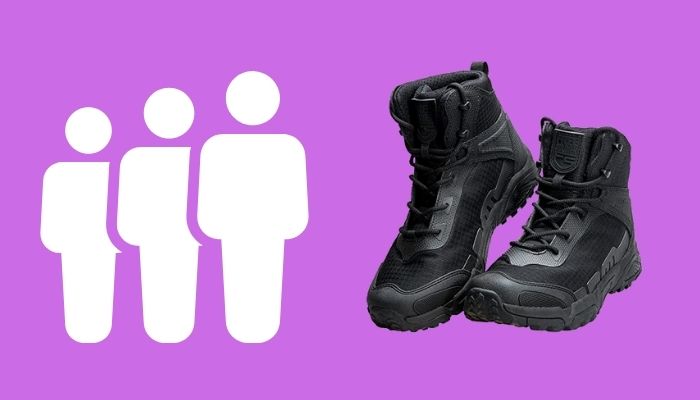 Something tells me you thought otherwise. And, I get it. It's the way they're built, most people think of them having high heels. But, don't be disappointed. As you go deep into the article you'll know the reasons and how to use them to your advantage.
How Much Taller Do Tactical Boots Make You?- Answered
Tactical boots give you an extra height of 1-1.5 inches. I can't exactly tell how you're feeling right now, but I  guess you feel a bit let down.
As I said, their build gives off a different vibe.
But, I'd say "don't be disappointed". Maybe if you know the reasoning, you'll have a different point of view. First of all, tactical boots are made for soldiers; I'm sure you know what soldiers do.
This footwear was designed to give them maximum functionality across any terrain. But, it's becoming popular among people from different sectors. Especially among hikers and some fashionistas.
The base height of 1-1.5 inches gives soldiers flexibility, agility, and safety. They're also used by hikers and different law enforcement agencies. It's a given for the military and the air force.
I think the above reasoning should be enough for you to understand the reason for giving a base height of 1-1.5 inches.
If not anything else, you can use them for motorcycling; they make excellent riding boots. They provide you with similar features to that of riding boots. You won't feel that much of a difference as I'm using a pair myself.
If you're someone who needs that extra without being overwhelming, then tactical boots can be a great choice. 
You may also like to read: Can You Use Tactical Boots For Hiking.
Why Are Tactical Boots Made Taller?
Remember I told you, tactical boots were tailor-made for the military?  Well, tactical boots were made tall keeping the safety of the soldiers in mind. And also, it's in the army regulations to have 8-inch boots or taller.
If you compare them with other boots with tall boots, the 8-inch shaft of tactical boots isn't that of the mark. It's still considerably tall.
It's not only safety that you get, but also you get comfort and stability.
If you're a soldier, you'll have to go through treacherous terrains. And, that's when your tall tactical boots come to your rescue.
It's not only dry rocky terrains soldiers need to go to, they also need to wade their way through unpleasant wetlands. The tall shaft prevents the trousers from getting wet/dirty near the bottom.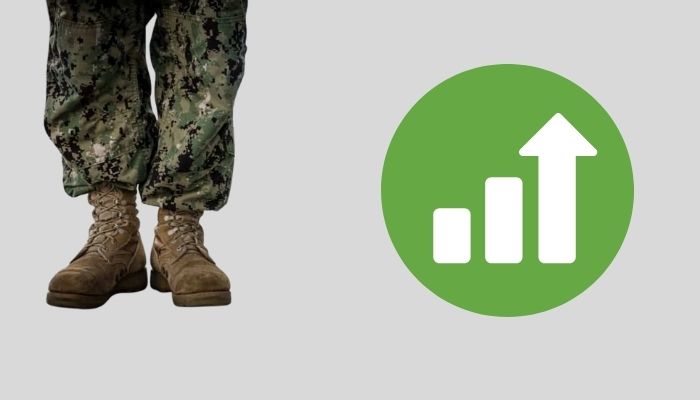 Check out our separate post to know Do Tactical Boots Good For Motorcycle.
Remember the second line of this article? I said, they make you look tall and that has a psychological effect on the minds of the enemies. They'll be intimidated, even for a little bit.
Plus, they're very walking-friendly so troops will have no problem; walking long distances. Also, height plays a crucial role in your safety.
It's like this, low boots have the highest chance of suffering from a twisted ankle. On the other hand, medium height lessens the chance. So, boots with taller shafts ensure the least chance of a twisted ankle or broken leg.
What about stability? Tactical boots come with higher shafts and a good amount of eyelets. The eyelets help you to tie the boots even more firmly, which results in better stability.
As for comfort, you can have peace of mind knowing that an 8-inch shaft (at least) is covering your legs while protecting them from various unwanted elements. It ensures comfort for your ankles.
Keeping all these things in mind, tactical boots are made taller.
You may also like Are Tactical Boots Slip-Resistant.
Tactical Boots VS Hiking Boots
Tactical boots' build make them great for standing or walking long distances. You'll get them in various shaft heights. I mean, it's versatile footwear. It can be used as an alternative to many footwear.
I don't think I need to go into the details as you already know them by now.
On the other hand, hiking boots are specially designed to protect your feet and ankles during hiking. They make wonderful walking boots too. You won't get them in 8-inch shafts, but most of them are just above the ankle.
They'll provide comfort while walking long distances. They too offer ankle protection and are relatively sturdy. As for the base height, it's pretty much the same between hiking boots and tactical boots.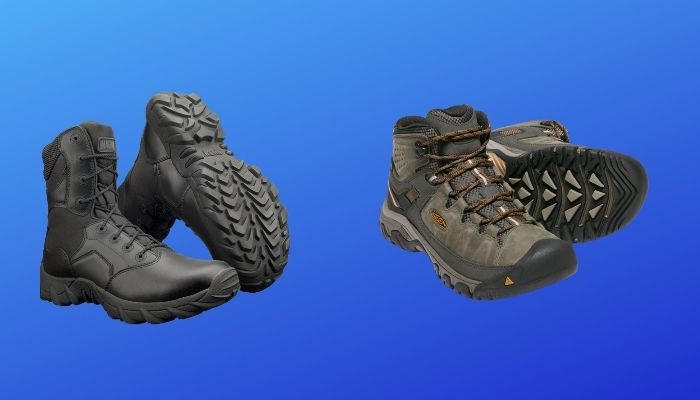 Tactical boots are a popular alternative to hiking boots. Apart from a few differences, you'll find plenty of similarities.
You'll get comfort, ankle protection, and proper traction in both boots.
Also read, what are Tactical Research Boots.
Height of Tactical And Some Other Boots
I think pretty much everyone knows, different boots have different base heights. To give you a better idea, I've made a list of the most popular boots and their base heights. Yes, tactical boots included. Also, they'll add some height to you as well.
Here are heights of tactical and other types of boots:
| Boot | Height |
| --- | --- |
| Tactical Boots | 1-1.5 inches |
| Cowboy Boots | 2 inches (for men) 1-3.5 inches (for women) |
| Gothic Style Boots | 2-4 inches |
| Motorcycle Boots | 1.5-3.2 inches |
| Combat Boots | 1-1.5-2 inches |
| Chelsea Boots  | 1-1.25 inches |
Check out our separate post: Tactical Boots VS Work Boots Are Tactical Boots Good Work Boots.
How Tall Do Combat Boots Make You?
I sure hope you know the difference between a tactical boot and a combat boot. Combat boots are for soldiers who mainly engage in hand-to-hand combat and wars. They're made from high-quality full-grain leather (hardened) or leather mixed with other components. They're waterproof too.
Modern combat boots are incorporated with state-of-the-art technologies, one of them is the quick-drying technology. They have better life spans than tactical boots and are specialized for all sorts of environments.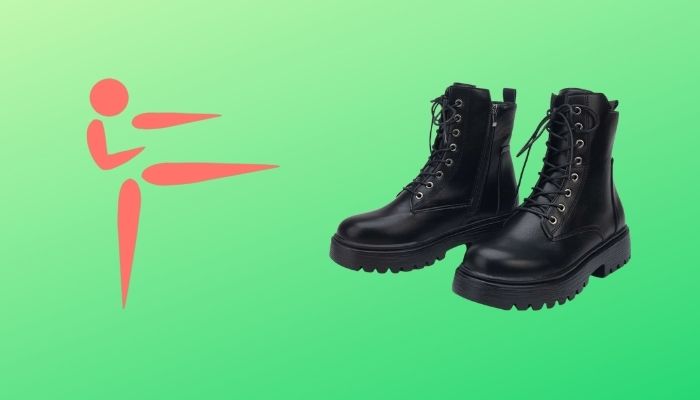 Generally, combat boots have a base height of 2 inches.  So, if your height is 5 feet and 10 inches, then you'll be a complete 6 feet. Not bad eh?
If you look to add some height to galvanize your appearance, then 2 inches (maximum) of additional height is just right. It blends in and doesn't make you look overwhelmed. Anything more is a bad idea. Well, that's what I think.
Marching Away
Tactical boots have a base height, which ranges from 1-1.5 inches. If you're a diminutive person then I'm sorry, it won't make that much of a difference. But, if you're someone with a standard height then you'll get an extra height which will make you look taller without appearing disproportionate.
Nonetheless, tactical boots are great footwear that can be used in plenty of ways. They make great hiking boots, riding boots, and many more. I hope you've had your answer. Do let me know if I missed anything important. It's a wrap for now.