Who doesn't wanna have options when it comes to shoes? Footwear is an item you can't get enough of, doesn't matter how many you own.
But how many pairs should you really have? Is there a limit?
Being a woman, I know these questions pop up in your head from time to time.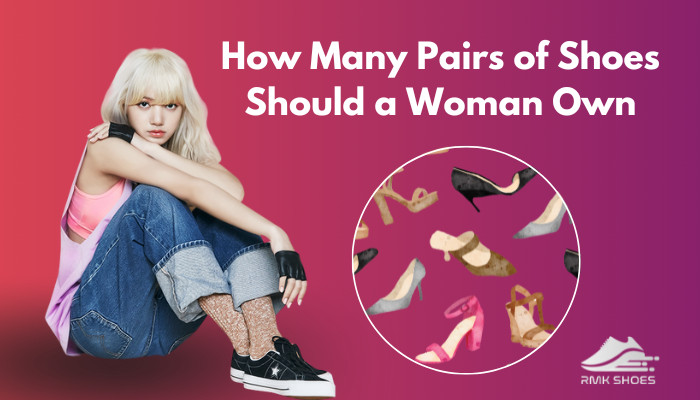 Look no further!  As a lifestyle expert and with my own experiences, I will answer all your questions right ahead.
So, keep reading!
How Many Pairs of Shoes Should a Woman Own?
An average woman should own 12-19 pairs of shoes in her closet, according to multiple surveys. But the number of footwear a woman should own is highly influenced by several factors like her personal need and style, occupation, storage she got, or which weather she is in.
So, you should think about the following factors while deciding on your shoe collection.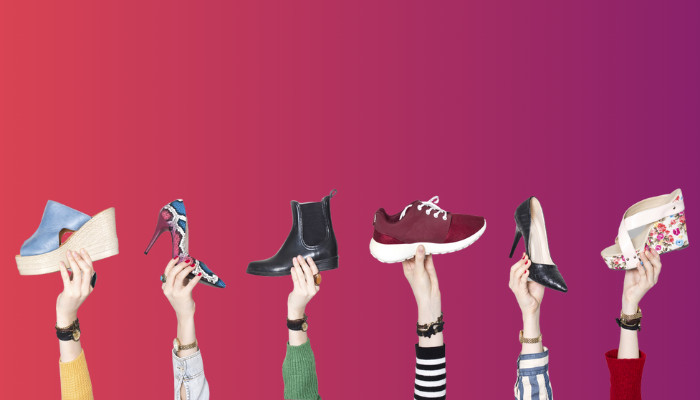 Here are the factors influencing the number of pairs women should own:
1. Affordability
Money is of great concern for every woman when purchasing shoes. Because if you can't afford it, you can't buy it.
Still, you can get your favorite shoes within a limited budget by prioritizing certain types of shoes over others.
2. Your Preferences
Buying new shoes totally depends on your personal needs and preferences.
For example, an experiment-loving woman will prefer a wider variety of shoes to match up with outfits of different styles and trends.
However, if you have a more consistent, minimalist style, you may not need as many options.
3. Style of Living
The type of activities you do on a regular basis can impact the amount and types of footwear you should own.
For example, women working from home don't need a closet full of formal shoes, but they are a must for an office executive.
How many occasions you attend on a daily basis is also a thing to consider. Having a lifestyle where you need to attend many parties and other social events requires a good number of dress shoes. Besides, owning dress shoes have some perks as they're durable to last longer and you can enhance the longevity of dress boots.
4. Storage
Having a wide variety of clothes to match with, women need more footwear than men do. But to own such an extensive collection, they require a larger storage condition.
No woman will prefer buying shoes and stuffing them anywhere she can. This will end up damaging your shoes while also making your place look bad. So, how many pairs you should possess depend on how much space you have in your house!
5. Weather
The weather around you can also influence the number and variety of shoes you should have.
For example, a pair of warm and sturdy winter boots are essential during the winter months for a woman living in a colder climate.
On the other hand, women in tropical areas should own rain boots or waterproof shoes for rainy days. And just like that, keep a few pairs of shoes on hand that are appropriate for the current season.
Above mentioned factors influence how many pairs a woman should possess in her closet. What's your case? Let me know that in the comment box.
However, rather than buying many cheap, poorly-made shoes, it's better to invest in a few high-quality pairs that will last for years. This will save you money in the long run and ensure you have comfortable, stylish options to choose from.
What Are The Types Of Shoes A Woman Should Have?
When the question is about buying shoes, there are no hard and fast rules. Besides, we women can't resist the temptation of buying shoes, they are just not bound to numbers!
But at the same time, you shouldn't feel like you need to own a huge amount of shoes just because you want to.
Instead, consider the types you actually use on a regular basis and aim for collecting fashionable yet functional pairs.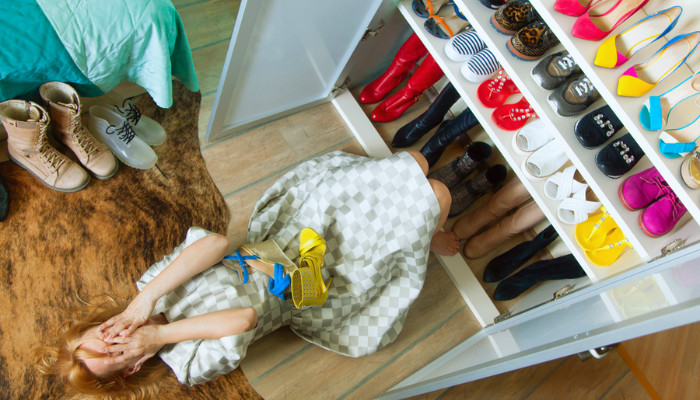 So, read ahead to know the types of shoes you need to have for a functional closet.
Here's a list of shoe types that you should own:
A couple pairs of sneakers: Keep at least 2 or 3 pairs of sneakers in your collection. Sneakers are versatile with being suitable for both casual walking and running.
While running, you might need a light pair of sneakers to save you from fatigue and a cushioned pair for rugged surfaces. Try Nike Air Max for running as it can serve such purposes.
Heels: Every woman should have at least one pair of heels in her closet, whether they are pumps, stilettos, or wedges for special occasions.
They are so versatile that they go with everything from jeans to dresses giving a touch of sophistication. Besides, they also offer a variety of heights and styles to choose from.
Ballet flats: Heels may be girls' best choice, but flats are like soulmates. That's why every woman's closet demands a couple of well-colored ballet flats to support her through many occasions.
These shoes are comfortable and stylish, making them a good choice for everyday wear. Flats like Rothys are the best, but the price tag may scare you. Don't worry, there are some Rothys Alternatives for casual and formal flats. Try them and let me know how they fit you.
A pair of quality sandals: Sandals are a must-have item for summer and hot weather. You can add a couple of pairs, from flip-flops to wedges, in your closet, considering the occasions like hiking, pool parties, walking on the beach, or even weddings.
On the whole, a well-rounded collection will likely include at least a few pairs of everyday shoes, a pair or two for special occasions, and a statement pair or two to round out the collection.
How Many Boots Should A Woman Own?
Undoubtedly, women love everything about boots. With their versatility and fashionable style, boots have become a wardrobe staple.
Besides, they are available in a variety of colors and styles from which you can choose just how many you need.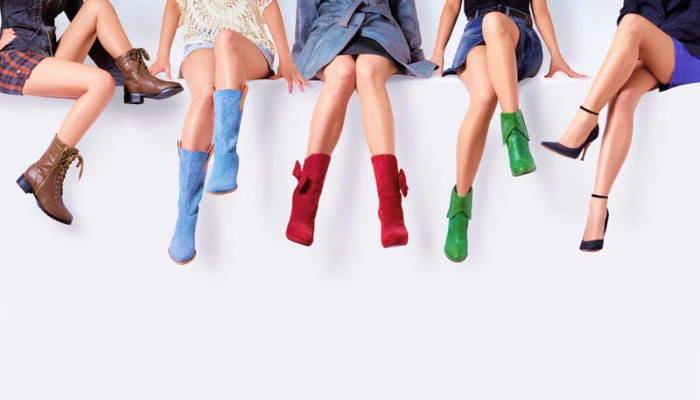 But what's the number of boots a woman should own?
To help you with this, here's a list of boots you should have:
Ankle Boots: Having a great durability and royal look, every woman must have at least a couple of ankle boots in their closet.
They are so versatile that they can be dressed up with a skirt and tights or dressed down with jeans and a sweater. Ankle boots come in a wide range of styles, from classic and conservative to edgy and trendy, that can give a different vibe to your outfits.
I personally like to wear low-heeled Chelsea boots with a pair of Bootcut Jeans. Looks just great!
Read our specialized article on Chelsea boots to know an in-depth guide on this type and styling.
Cowboy boots: Though cowboy boots were originally designed for a rural lifestyle, right now, they are in trend as common streetwear.
If you like work boots with a western and country-inspired look, save a pair of them in your shoe rack.
They offer a huge range of designs from lace-up roper style to paddock, square toe to pointed toe, or even several types of heels. Wear Cowboy boots with a slim suit, you'll look funky yet elegant!
Over-the-knee boots: Despite being in the mainstream trend, this classic silhouette is a versatile pair with various styles and colors.
With fancy designs and heels, they can bring a classy look to your skinny jeans, leggings, shorts, or shirt dresses.
Note: If you are a trend-loving girl with long legs, just keep a pair of these stylish boots in your closet. 
Winter boots: Winter boots are a must for women in cold weather. Moreover, you should replace your winter boots more often. These boots offer a lot of styles– faux-fur lining, lace-up closure, square-toe to pointed toes, and high-to-low heels.
Protecting your feet from snow and water, they also give you a classic vibe with your winter outfits.
No matter what your personal style may be, there's a pair of boots out there for you. Choose a quality pair, and you will have a functional yet fashionable boots collection for every occasion.
Final Thoughts
It's like a nightmare when you can't find the right pair for an outfit.
Frankly said, as a shoe enthusiast, all women want a good collection of footwear. And to achieve that, keep the above-mentioned information in mind.
I hope you got all the answers that will help you to have a good shoe collection that meets all your needs and reflects your personal style also.
For any additional queries, comment below.