Launched in 2015, the SNKRS app from Nike got a huge shoutout in recent times!
This handy app exposes you to the latest Nike releases and other exclusive offers regardless of regular launches.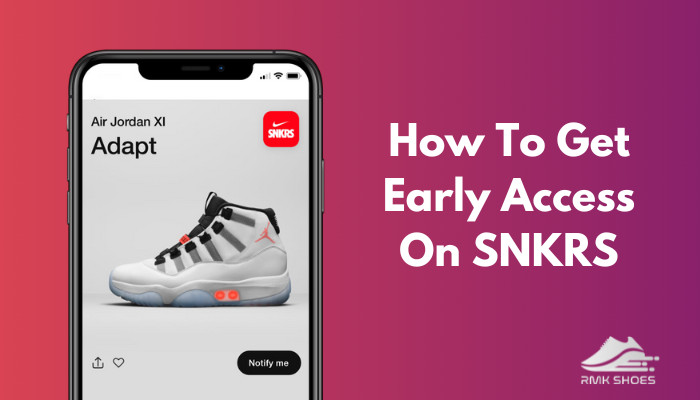 To keep up-to-date and grab the premium sales facility, you must wanna get early access to SNKRS. Don't you?
But it isn't easy to get access to SNKRS apps as a random person. Here, I'm gonna be your savior and serve you a complete guide on how to get early access to SNKRS.
So, stay tuned!
How To Get Early Access On SNKRS?
Through this SNKRS platform, the Nike brand tries to develop a commitment with its prominent customer group. They randomly pick up their Nike family to execute the plan and create a VIP list.
Though the selection of intrants is random and Nike follows some internal algorithm, they exposed their exceptional techniques to some of their customers.
And I was able to extract the knowledge to prepare this guide on how to get early access to SNKRS!
So, if you want to get early access from Nike, you better prepare yourself and follow the trends regularly.
Check out our separate post on Nike Court Vision Vs Air Force 1.
Factors that'll increase the chance of getting early access to SNKRS:
Content Engagement
Engagement is something Nike notice while you interact with their content. The more you get involved, the more your chances will increase to come into Nike's good grace!
An easy way to engage with them is to interact with the type of product you are actually interested in. Engaging with all their posts and videos may be the easiest way to get into Nike's eyes and achieve premium access to SNKRS.
Being Active
If you know a person who got the exclusive invitation from SNKRS, then you know how active he is with that app. To be active is like you must participate in all their content series and polls they hold.
You have to interact with them during live sessions of the SNKRS app.
Using One Account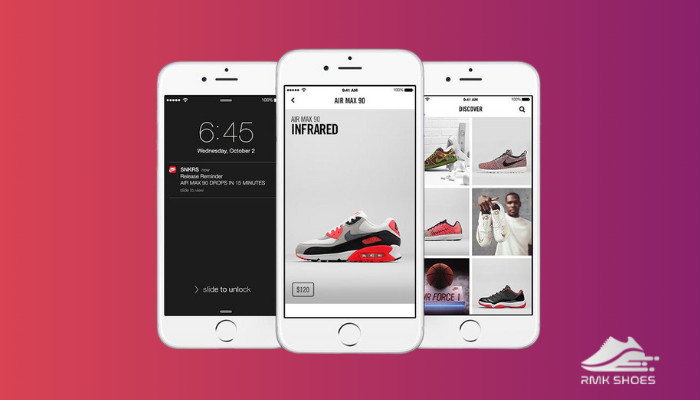 Using multiple accounts for easy access is a flop idea. Doing That type of unethical program may block your launch access altogether.
To get better opportunities for exclusive access on SNKRS, engage their launches using one account at a time.
Exclusive Access Is Never Guaranteed
The combined factors are changes in a certain time period for early access. There is always considered personal luck with the product availability. Actually, there is no guarantee of getting access to the SNKRS app.
Dates Are fixed, Act Quickly
When a product contracts its release date, the invitation dates are set for exclusive access. The invited members are allowed to purchase within the limited dates.
Exclusive access is helpful for a certain time period. There is no surety that after getting access, a sneak is reserved for you. You have to act quickly to get your perfect size before they stock out.
If you never interact with them and follow them like a dormant one, you never get any access to the SNKRS app. Set your mind from here for exclusive access you have to interact with them and build a relationship directly.
Keep in mind that basically every significant product launch is for exclusive access.
How Do I Know I Have Early Access?
Generally, Nike will get access to that chosen customer the night before they launch their new product. The access offer is available for a short time period, and quantity is also limited.
As I have said, the brand sends offers to members according to their fascination and previous track records.
Before the announcement of Exclusive Access, there was a minimal description of the selection process they properly followed.
The app sends you a push notification that will alert you by giving a notification.
For assurance that you may be selected for early access, you may find a black bar where "Exclusive Access" boldly appears. Just one click and the app brings you to the page where you find your pair and pick them easily.
Each period you can purchase just one pair of shoes. So you have to pick your true size as soon as possible. EA scheme for granting their active members easy access to their updated product.
Meanwhile, if you received an unavailable message, your size may not be available at that time.
You may also like to read is Nike suing StockX.
Why Do You Want Exclusive Access to SNKRS 2022?
SNKRS app is like emotion for sneakerheads. The only aim is to deliver customers access to their beloved products with a reward.
The main intention for that exclusive access is to grasp all their facilities and rewards.
Recently, they created a sensation with one of this year's most eagerly awaited Air Jordan 1 releases on the Nike SNKRS app. The shoe was available from 8 November 2022 for the exclusive access holder.
After Air Jordan, SNKRS announced the new one's release date and may be sorted their VIP invitation list.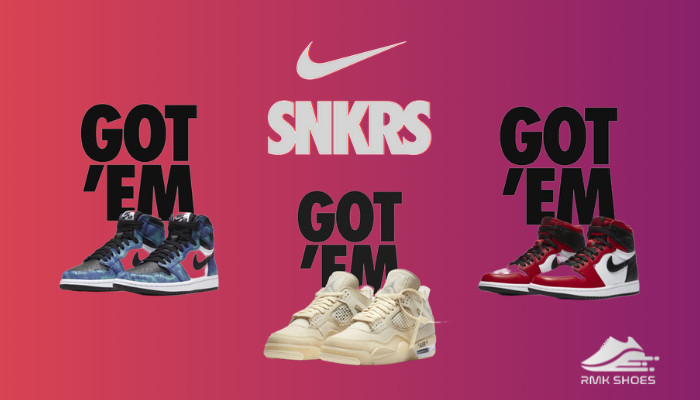 For a recent invitation, Nike chooses randomly an active customer who accomplished all criteria like engaging and attached polls.
Now the early access users eagerly awaited the new Patta x Nike Air Max 1 "Rush Maroon". Enjoy and interact with the product images of the shoes while you wait for their November 26 launches on Nike SNKRS.
Start interacting with the app and its information if you never want to miss out on their delicious offers.
Go through our epic guide to know are Nike Blazers true to size.
FAQ
Does it matter how fast you join an SNKRS draw?
The speed of individual entry doesn't matter in the procedure. If you are late, Nike will notify you 5 minutes before the draws end whether you win or lose.
What are the chances of getting selected for SNKRS?
Nike always claims that you should feel an 80% chance of getting Exclusive Access. But the actual chances are 20%-30% for every individual.
Will this exclusive access be available in Singapore?
According to recent updates, Singapore doesn't have any access to the SNKRS app.
Can I buy more than one pair of shoes per offer?
No, you can only buy one pair of shoes with one offer. Make your decision quickly to get your size available.
Look Before You Leave
After all, now you have a relatable knowledge about the SNKRS app and how you get early access to that.
Getting special access might be tough but not impossible, right?
If you are determined to get exclusive access to the SNKRS app, then the given information will be helpful for you.
Let me know after getting early access to that apps.
Till then, bye.