When the boot covers the leg properly, then why do we need shocks? Socks are not only for covering our legs, but it has other functionality too.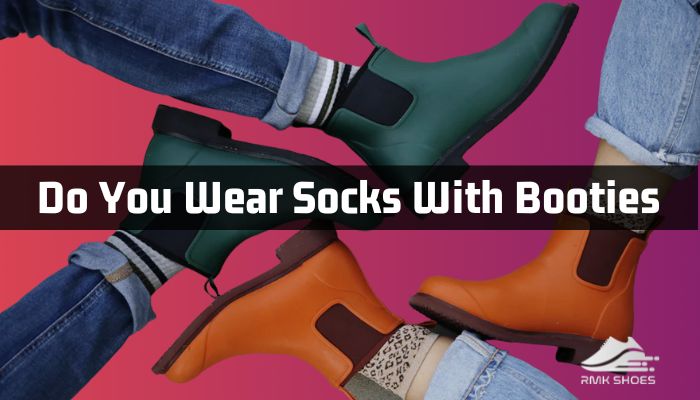 So, let me clear your misconceptions about wearing socks under booties.
In this article, I will write about wearing socks under boots, styling them with boots, and many more.
So, read ahead!
Do You Wear Socks With Booties?
Yes, you should highly consider wearing socks with boots. Because using socks with boots not only keeps our feet warm but also removes moisture. Besides, socks can reduce blisters surrounding your legs and provide safety from bacterial infection.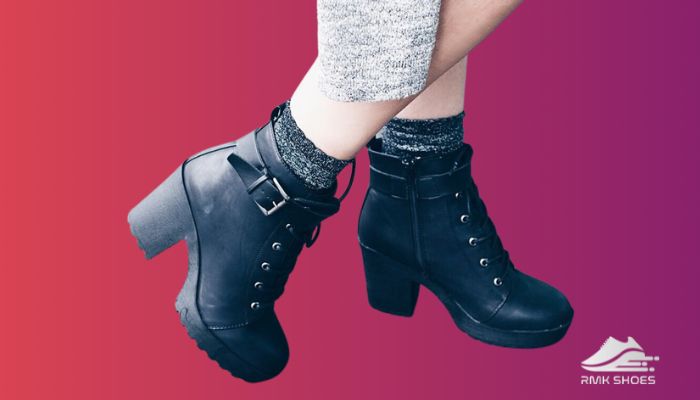 Socks work as a protector of our feet. It provides cushioning under the heel and feet and makes us more comfortable.
Besides, this cute foot accessory protects feet from blisters and other injuries. If you wear boots without socks, you might get blisters from rubbing the skin with the shoe's leather. Plus, socks also add extra coolness to your overall outlook.
Check out our separate post to know do you wear socks with tieks.
Can I Wear Booties Without Socks?
Yes, you can wear booties without socks. There is no fixed rule that you must wear socks under boots. But wearing socks under the boot is good practice. Wearing socks is good for our feet' health, and as I previously told you, it prevents getting blisters too.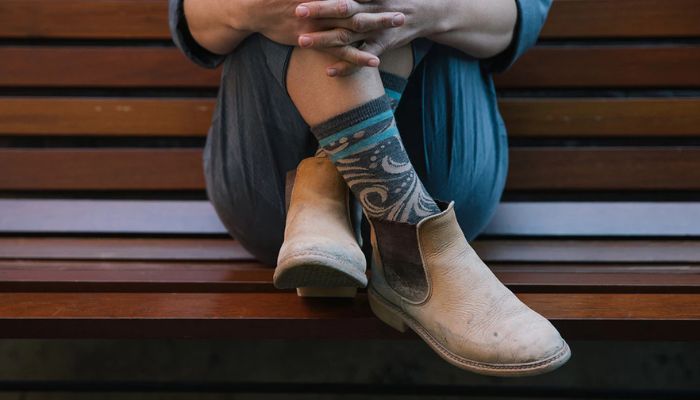 Yet, wearing socks might be a hassle or uncomfortable during the dry season. But there are many summer-friendly socks; some have cooling and breathable features, which offer extra comfort on summer days.
Some athlete socks are sweatproof and offer good arch support too. This type of summer or absorbent socks is available on an e-commerce site or local sports shop; you can check them out.
Go through our epic guide to know Do You Wear Socks with Sanuk Shoes.
How Do You Wear Boot Socks?
Boot with socks! Sound shocking to you? Not just you. Many people think boots are fashionable by themselves; other accessories might decrease their coolness. But proper styling boots with socks enhance their beauty.
Here, I am providing 4 cool sock-styling ideas:
1. Crew Socks
Crew socks are warm and look casual with boots, so you can check those out. These crew socks will back you up nicely if it's shivering cold.
These types of socks are available in various colors; hence, you can choose and match them with your outfit.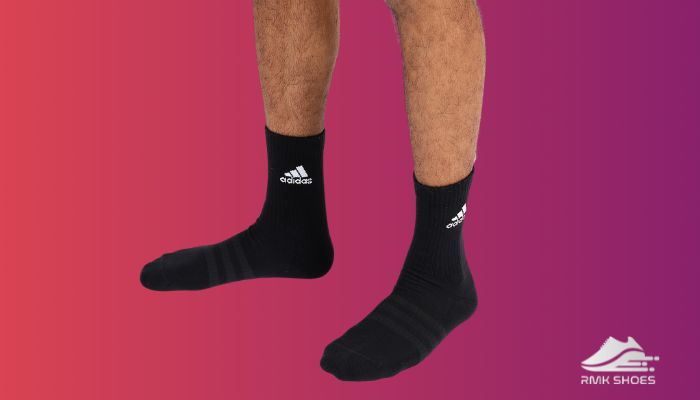 So why not try them out with skinny jeans and ankle boots at this weekend's party?
2. Tall socks
Tall socks look good with short skirts, crop pants, and riding boots. Wearing tall socks has been a fashion staple for a long time.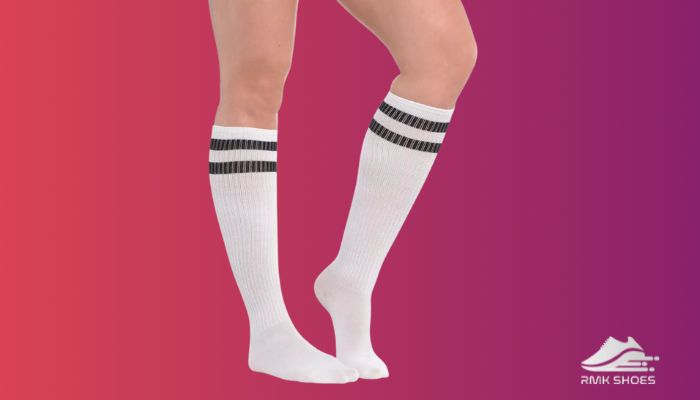 Because It looks fashionable and works like a leg warmer too.
3. Ankle Socks
When your boot is way beautiful, and you just want to wear it in summer, pair it with ankle socks. It's invisible, provides comfort, and properly controls humidity under your boot.
4. Mesh Socks
This fashion sock has less functionality, though it's popular because of its pretty/bold outlook.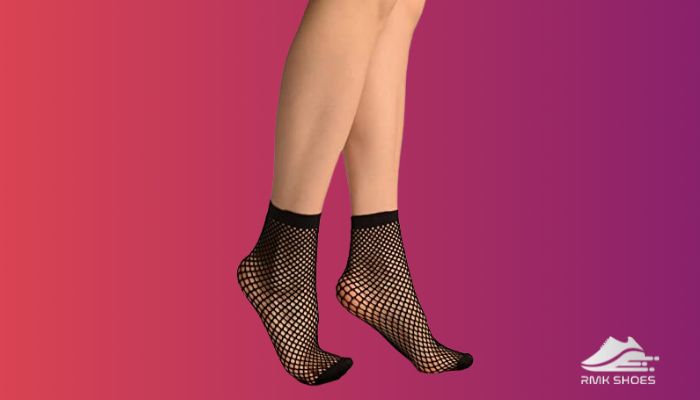 Pairing mesh socks with boots can dramatically change our outlook. Mesh shocks can be long or short, so you can choose it as your preferred outlook.
You may also like to read do you wear socks with keds.
How To Wear Socks with low/Ankle Boots?
Ankle boots are the most popular and classy boots in the boot world. Almost every boot lover have one pair of ankle boot. Because ankle boots are good for all type of weather and almost goes with every kind of outfit.
But the question is, 'which type of socks are perfect with ankle boots, Are socks look cool or just ruin the charm of ankle boots.'
The curiosity is evident. Almost every type of sock looks good with an ankle boot. It totally depends on how you wanna look or which type of dress you are going to wear.
Let me clarify with an example. If it is spring and you want to go on a date, so looking pretty and fashionable is essential. Ankle boots with a short dress are the best dating outfit for spring; just complete the look with a pair of mesh socks. It adds some extra spice, and you are ready for your special meetup.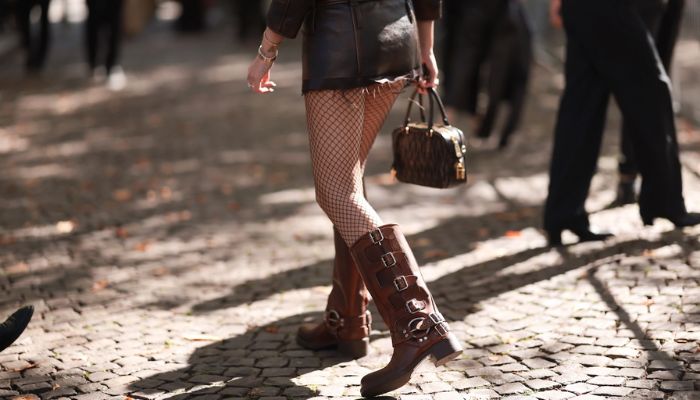 But if it is shivering cold weather, wear tall warm socks with ankle boots with your crop dress and cover yourself with a long coat. You will look classy and confident in this.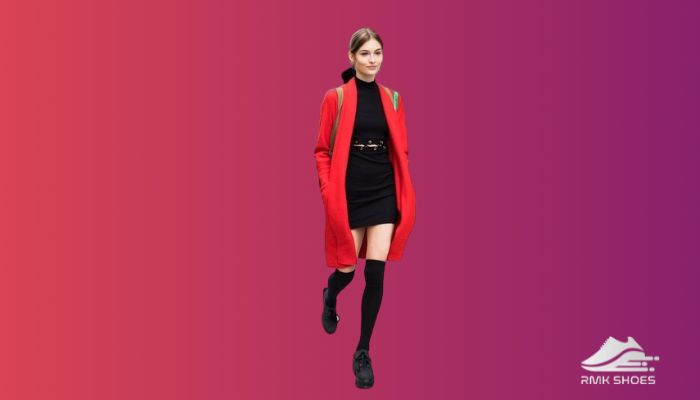 What about summer? For boot lovers, summer is a big concern. Just be fearless wear ankle boots with ankle socks on hot summer days, show your tan, and flex your elegance to all.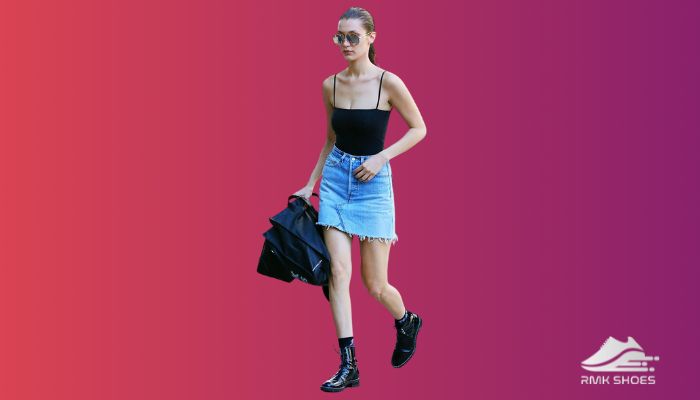 Related content you should read do you wear socks with Uggs.
What is the Benefit of Wearing Socks Under Boot?
I have often been told that wearing socks not only looks cool or weather-demanding but it's also beneficial.
Here, I point out some benefits of wearing socks under the boot:
Wearing socks provides comfort to our feet.
Protect from blisters and other injuries.
Socks prevent bacterial infections and lock the moisture of our feet.
Keep feet warm and dry.
Some sports socks provide good arch support.
Socks can change the whole mood of your outlook with their own charms.
Don't think shocks are useless under a boot, or wearing socks with a boot is not cool. Socks are healthy and add some spice to your outlook.
Also read, do you wear socks with rock climbing shoes.
Conclusion
After reading the entire content, there should not be any confusion about wearing socks.
Wearing funky socks can turn a formal look into a casual hangout outfit. So don't ignore this tiny accessory in your daily wear.
Stay healthy, stay trendy!