Tieks is not just a flat shoe, it's now a global obsession. Every woman wants a Tieks in their shoe collection. Besides, Tieks are easy to carry, you can fold your Tieks and carry them in your purse which makes them more desirable among women.
But are socks necessary with Tieks! Let's disclose this question, in this article, I will write about wearing socks with Tieks and many more relatable questions.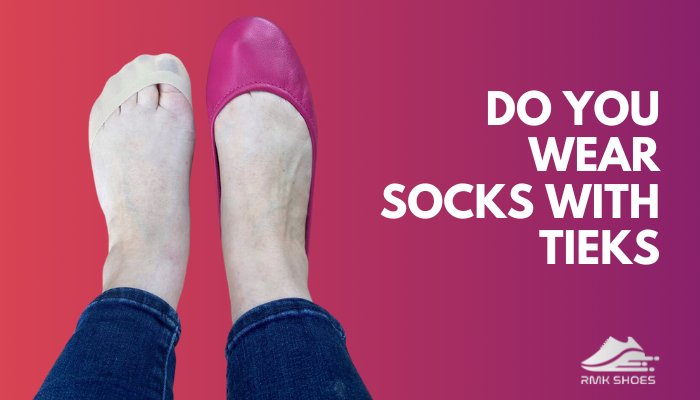 Tag along!
Should You Wear Socks With Tieks?
Yes, wearing socks with any shoe is a healthy habit. If you have too much sweating issue and wanna avoid odor, wearing socks is important with Tieks.
Wear socks to absorb moisture and keep your shoe smell-free. Access sweating and moisture ruin shoes. Since Tieks is made of soft leather, your feet' moisture might ruin your shoe eventually.
Tieks shoes come true to size. There is no half-size option, so if you are using 7.5 sizes, you have to take the size 8. If your shoe is a little bigger, you can wear socks to feet your leg in your Tieks.
People with wide feet like me will suffer the most with new shoes. Snug-fit shoes give blisters. Whereas, Tieks claimed that they are very soft and comfy and that wearing a new pair doesn't give you a blister.
But Tieks are really too tight, especially on the toe area, it's safe to wear socks with them for avoiding unwanted injuries.
Is It Harmful to Wear Tieks Without Socks?
It's not necessary to wear socks with Tieks all the time. Wearing shoes without socks is bad, but in the case of Tieks, you can consider this rule. Tieks are made with soft Italian leather and specially manufactured, which takes 3 days and 150+ steps for each pair to make.
So, you are understanding how much effort they are giving to provide you comfort. As many customers reviewed it and the brand said that you don't need to wear socks.
Moreover, Tieks also looks good without socks. That's why people prefer to wear them without socks since it generally doesn't give any injury. But in special cases, like if you have any allergies or already have any injuries, it's safe to wear socks with Tieks.
What Kind Of Socks To Wear With Tieks Ballet Flats?
Socks are not mandatory with Tieks. But for extra comfort, and to avoid injuries, socks are essential. Besides, socks provide warmth on cold days.
But you are thinking wearing socks might ruin the look of trendy Tiek. Don't worry, there is a lot of option to keep your feet safe, and warm, and also looks trendy with Tieks.
Follow our guide about do you wear Socks with Rock Climbing Shoes?
Here I am giving some socks options which perfectly go with Tieks.
Keysocks Knee-High 
You wanna wear your Tieks/ballet shoes during chilly weather and are worried about cold. Key socks are here for you. It's no-show knee-high socks that are invisible but provide warmth. This sock comes in a different color. If you are worried about blisters, these socks are a good choice for you.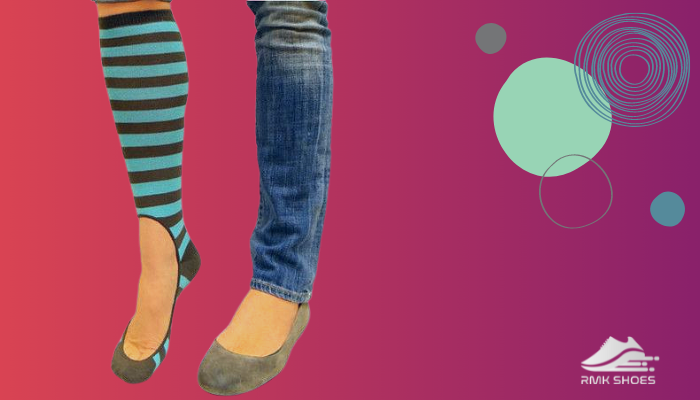 Secret Socks or No-Show Socks
Wanna look cool and also worry about bad odor, you must have to wear socks with Tiek. And No show socks are the best option to wear with Tiek. It's completely hidden under your ballet shoe. In the market, there is a lot of company that makes excellent quality no-show socks. Here I am suggesting my favorite two brands.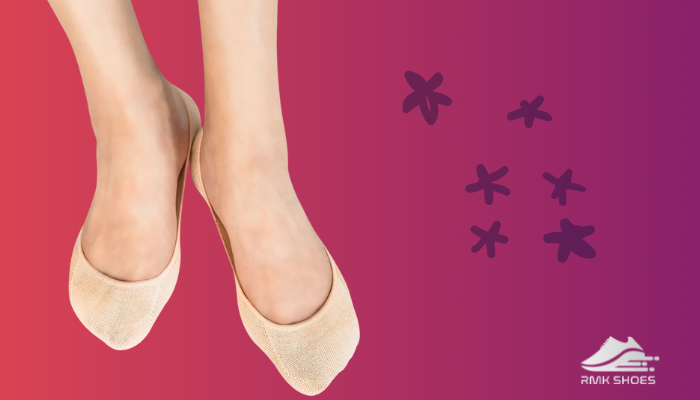 1. Vero Monte No-Show Socks
My favorite no-show socks brand is vero monte which is made with 83% cotton, that is so soft and has amazing breathability.
These socks are so thin that you can wear them on hot summer days. And Vero Monte socks fit so well that you won't feel tight with your ballet shoe as well as Tiek. Since ballet shoes are a little snug to fit, But with Vero Monte socks, you don't have to worry about it.
They have a variety of colours and customizable options. Socks of Vero Monte are super affordable and also provide a refund option. As the company claims their socks are also nonslip, so what are you thinking, buy it and style it with your ballet shoe.
Follow our useful guide about do you wear Socks with Keds.
2. Sheec SoleHugger Secret Socks
Sheec SoleHugger socks are another best option for Tieks users. Sheec socks are made with 88% cotton, super comfy, and durable. They have the sweat-absorbing ability and comes in different color and size. This brand offers non-slip silicone heel grip socks that protect you against sliding.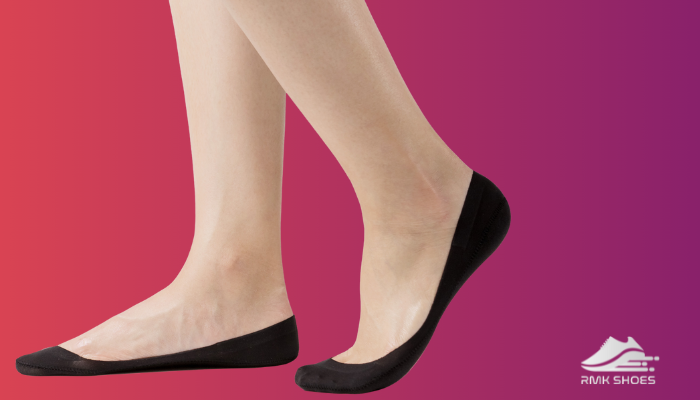 Conclusion
Tiek is an amazing ballet shoe. Tiek's versatile design can go with any type of outfit and also perfect for any type of place. Plus, you don't have to worry so much about wearing socks with Tiek if you haven't any special foot issues.
I have written about when you should wear socks with Tieks and also share some fantastic socks which are perfect for pairing with it.
If you have any other queries, ask me in the comment section.
Peace!!