If you wanna purchase a pair of sandals that go with your all-summer outfit, then Chacos are the right choice.
But the confusion starts when you want to get the perfect size of these shoes, as their perfect sizing always depends on your foot structure.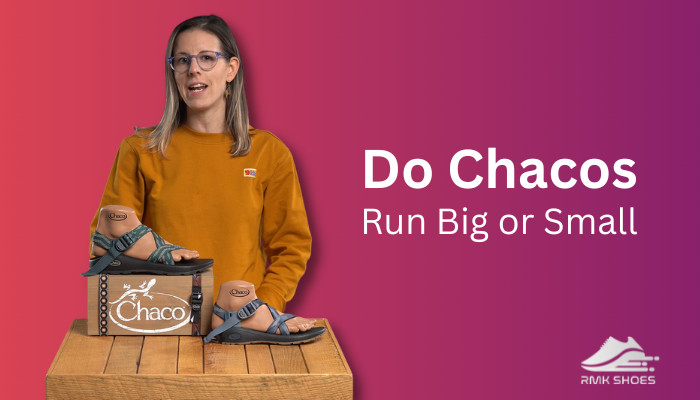 However, knowing whether Chacos run big or small is important when you're buying a pair. And here in this article, you're gonna find out just that.
Stay with me to know in detail about Chaco size and fittings.
Do Chacos Run Big or Small?
Usually, Chacos run true-to-size. But the brand doesn't offer any half-size facilities. For those who have half-size feet, I suggest buying one size down for actual fitting. The Chacos truly measure the hell to ball length for their shoe sizing. Thus, they'll fit perfectly with your regular size.
However, other footwear brands often take the overall foot length for their measurement. According to their measurement system, many think the Chacos run big. But they are not.
So, while buying a different size of Chaco sandals, try to focus on the best arch fitting because the straps are easily regulated according to your feet size. You can shorten or loosen them for the best fitting.
All Thanks go to their adjustable straps, they ensure a stable step while you are walking.
Anyways, if you want something like Yeezy slides and wanna know if they run big or small, then read another article on Yeezy Slides' sizing.
Should You Size Down or Up?
With Chaco footwear, there's no need to size up or down. Just buy according to your ideal size. If you find them a little loose, you can fix them because they offer an adjustable strap for comfort. So without any confusion, just pick your ideal size that suits your foot structure and enjoy.
Finding the ideal size of Chacos can be a little challenging when you have a half size of feet.
As mentioned already, Chacos only offer full-size shoes, just like Crocs as they don't come in half sizes as well. So when you have a half-size issue, then I suggest you go with a half-size down than your actual shoe size.
If you wear a half-size shoe, No matter which model you choose from, Z/1 or Z/2, Chacos sizing up or down will depend on your foot length, width, and arch type.
For example, if your ideal size is 7.5, my suggestion is you buy size 7, which suits your feet better. If you feel a little tight or loose, you find three adjustable straps in Chaco sandals, you can frequently adjust them according to our fitting.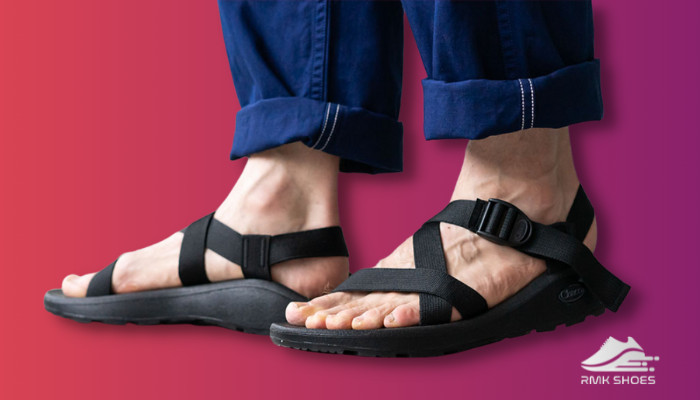 So buy Chacos easily without any hesitation. If you pick your perfect size, then Chaco will give you a cozy and comfortable fit.
However, if their fitting and hefty price tag doesn't satisfy you, opt for something similar yet affordable option. There are some of the Cheapest Knockoffs to Chacos available to check.
Chacos Size Chart
The Chaco brand is renowned for A variety of stylish sandals, shoes, flip-flops, boots, and accessories with an outdoor theme.
They have different size rolls as they follow the heel-to-ball measurement, which is different from others.
Getting the ideal size Chacos is crucial when a strong arch is the foundation of whole-body health. You must know details about their sizing to get a perfect fit.
Before diving into the discussion, check the official size chart of Chacos.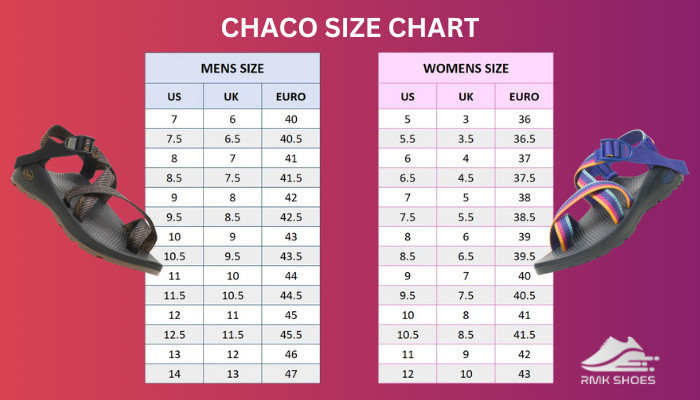 What Size Chaco Should I get?
Chacos sandals are famous for their vibrant color and trendy appearance. But the main problem wearers often face is the size because they measure their feet length by following a different pattern.
While other footwear brand measure heel to toe to make their size chart, Chaco company takes the heel-to-ball distance of the foot (arch length) for their sizing.
So, You must get your regular size because Chaco offers true-to-size. Many of us think they run bigger for their measurement system, but that's just rumors for me. Because I never felt like them.
Moreover, The brand is specially designed for arch support, so the arch area of your foot should fit the right place when you wear Chacos. That is another crucial factor in buying perfect-fit Chaco shoes.
This system ensures that the footbed's orthopedic alignment perfectly fits with the arch.
Additionally, each model of Chaco adjusts differently because of its straps. For a better understanding of how it fits, check out our most recent piece about Chacos Cloud Vs Classic for comparing their fit and adjustment.
How To Choose The Right Chaco Size?
When you are going to buy Chaco shoes, you must measure your foot size by using the Brannock instrument. This instrument is essential when buying your pair online to ensure proper fit.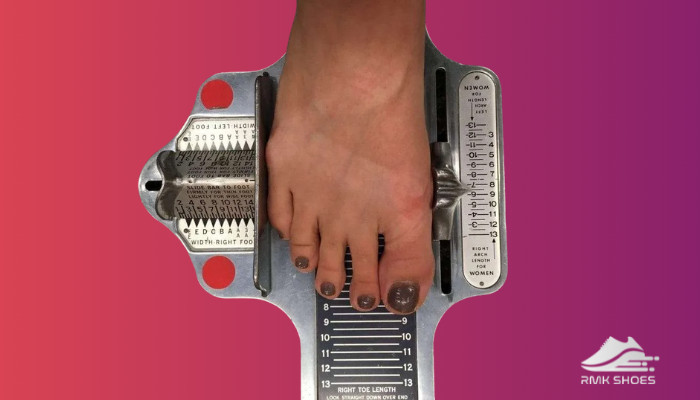 And remember, measure your foot separately. Generally, the length of your feet must differ from each other. Choose the bigger one of the two feet for the exact Chaco match.
For perfect fit and adjust, you can follow the below criteria:
Measure your feet in the afternoon, while they are at their largest. That is preferable because your feet swell during the day.
Keep a standing position while taking the measurements because there is no pressure on your feet when you are sitting. Your feet might be acting narrow than the actual size.
Put on socks while measuring your feet if needed.
Measure your left and right foot separately because they are not the same length.
Draw a thin line of your feet to collect the exact match of Chaco sandals. Make sure you hold the pencil parallel to the ground when you draw the line.
Measure your foot's vertical length for feet length and the widest part of your feet for wide measurement.
Start measurement in inches or centimeters, which is preferable in the Chaco size chart.
These are the key factors that are crucial for buying the ideal size of Chaco sandals. After completing all the points, you get the perfect size for your feet.
Are Chacos Good For Wide Fit?
The answer depends on your foot and ankle structure because Chaco medium shoes do not run wide.
There is much confusion between wide feet and narrow feet fitting in Chaco sandals.
If you have wide feet, but your arch and heel are placed well at the fixed area, then there is no issue with your wide feet. You may find some difficulties when your feet don't match their shoe design.
According to my opinion, I suggest you buy Chaco shoes from a shoe store by wearing them.
If you are a woman and have wide feet, you can purchase men's shoes as they run a little wider than the women's shoe models. Or you get one size bigger than your regular size and then adjust them with the straps.
FAQ
Do women's Chacos run big or small?
Actually, both men's and women's shoes of Chaco run true to size. If you have half-size feet, then you pick one size down or up according to your foot structure.
Do Chacos Ecotread flip flops run big or small?
The Chaco Ecotread ZX1 sandal generally runs TTS, neither big nor small. But some users find a loose strap in the Ecotread model than the normal Chaco flip flops.
Are my Chacos too big?
We all know the Chaco shoes are specially designed for arch and heel support. So if your heel cup or arch-suggested area doesn't match your feet' structure, then the sandal might be too big or too small.
Final Thoughts
Finding the ideal size for Chaco footwear is a little challenging due to their different measurement system from other shoe companies.
Hopefully, I have been able to clear all your confusion regarding the Chacos sizing and fitting. The given chart and information are essential to buy your perfect size and exact match.
For further queries, shoot a comment in the below section.