When you are thinking about a soft, airy strapped sandal, Chaco might come first. Chacos are the most comfortable sandals for everyday use, and so on.
If you like comfy, supportive sandals, Chacos will serve you in different ways. Chaco has two most popular lines of shoes which have become a sensation in the market- Chacos Cloud and Chacos Classic.
Mostly these two popular types of chacos seem like siblings of each other. You might be as confused as me about these two most similar pairs.
Don't worry! After long research, I found some significant differences between Chaco cloud and classic. And I will discuss which one is better in this article.
Keep reading till the end to pick your pair without any confusion.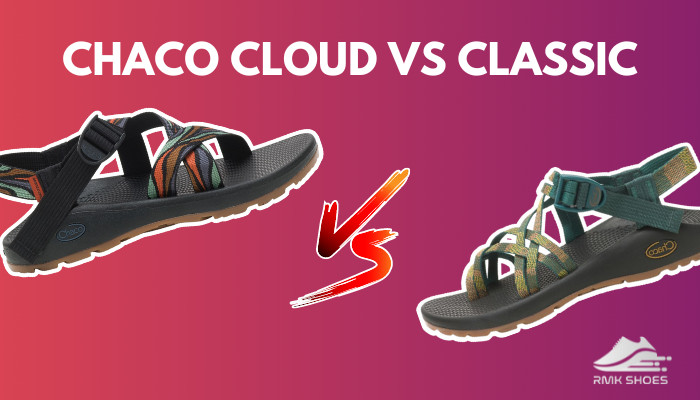 Overview of Chaco Sandals
Chacos came up as an outdoor adventure pair in 1989. Chacos are born on the river. Actually, the founder of chacos wanted to cover the necessity of an outdoor adventure pair with comfort and support.
As a result, Chacos sandals were launched. The most popular range of Chaco is their Z/ sandals.

The Z-shaped strap is the main reason behind that name. Chacos have two types of Z/sandals. They are Z/ classic and Z/ cloud.
The main attraction for Z/ chacos is their versatility, durability, and performance readiness. These qualities of chacos changed the concept of sandals. You might be surprised when you come to know about the multiple purposes of a pair of Chacos.
The adjustable strap and sticky rubber outsole provide more grip to Chaco. You can go for a long and adventurous trip with this sandal. The adventure can include river rafting to hiking in the mountains.
The thick footbed of Chaco might look quite clumsy to you, but the straps are kinda cool. Chaco showed some creativity on the straps and tried to make them more appealing.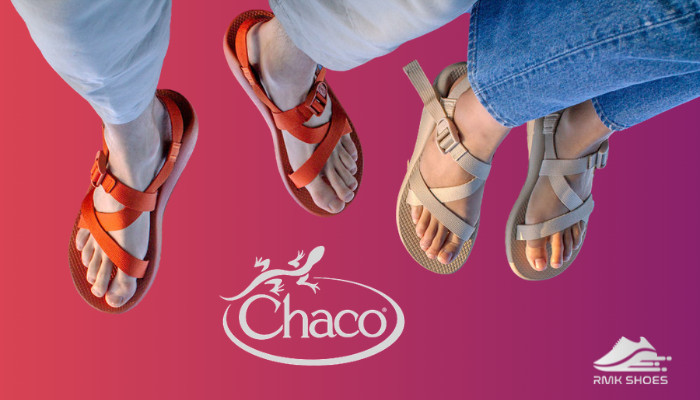 As I noticed that the look after wearing a Chaco is not bad.
You would love the repairing facility of chacos. Chaco calls the process rechaco. So, you can use them for a really long time.
Follow our guide to know Tevas Vs. Chacos: Which One is Suited For You?
What are the Differences Between Chaco Cloud and Classic?
Chacos are the most popular hiking sandals brand. Chacos classic and cloud are the two most hot pairs in the market now.
You can choose any cloud or classic for hiking or any other venture. Mostly they are similar. But in a head-to-head comparison, there are some differences. I researched a lot, and I will discuss the differences here for you.
Let's have a look at the difference between Chaco classic and cloud:
The Footbed
The difference between Chacos cloud and classic is in their footbed. You might know that the footbed is where your feet rest on the shoes.
When you consider a shoe as a comfortable one, it means the footbed is comfortable. So, comfort lies on the footbed of shoes.
Chacos use LUVSEAT footbeds in their basic Z/ sandals, ensuring the feet' cushioning.
As well as any other sandal, Chacos build their Classic line with the LUVSEAT technology in the footbed. This kind of footbed provides proper arch support and a grip for every kind of walking.
Classic sandals have the traditional LUVSEAT footbed and provide extra support. It has a textured cover on the footbed.
On the other hand, Cloud sandals are enriched with an extra 5 mm PU cushioning for adding comfort. The LUVSEAT and the 5mm PU cushion come together to provide excellent comfort for the user.
You can consider Cloud against Classic only for the 5mm thing. You will feel a pillow under your feet with the perfect support.
You will be glad to know that all the footbeds of chacos are granted by a podiatrist. Doctors suggest Chacos as a prescribed pair to their patients.
If you have a twisted leg like me and tend to fall often, Chacos will be your best buddy!
In this segment, Chacos cloud will be the winner of mine. The comfort and softness of Cloud are out of the box. Above all, there is no break-in period in Cloud sandals.
Outsole Material 
Chacos use their own Chacogrip or eco tread as outsole material in both Classic and Cloud.
Some time ago, Chacos used Vibram as outsole material in both the Classic and Cloud ranges. But very recently, Chacos shifted into Chacogrip, which made it more graspable.
The Chaco Grip is made from a non-marking ChacoGrip rubber component. This rubber made the outsole incompatible in the zigzag terrain. The lug depth is 3 mm, which is for exceptional support and grip.
Chacos cloud and classic are both marked up with the rubber sole. So you might feel plenty of support when you wear any Classic or Cloud.
Another plus point of this ChacoGrip rubber outsole of Classic and cloud will provide you supper traction protection. This rubber is not slippery even in wet conditions. You can use them on the beach side without any hesitation.
When you are out for a long trip, you might catch the rain. In such a situation, Classic and Cloud both give you the same service. You will find a great non-slip appearance in both pairs.
In both pairs, Chacos use this fabulous ChacoGrip outsole. So, according to the outsole, you can't pick one against another.
Quality 
For quality measurement, the brand name Chacos is boundless. Chaco changed the definition of sandals and broke the stereotype that sandals are not for adventure.
So the quality of both the range Cloud and Classic are super.
Cloud is very classic in look and quality. Clouds look smart and lightweight in nature. This pair is a unisex pair so both men and women can wear them easily.
For the Classic line, there is an additional feature that I like most, which is the antibacterial properties. This antibacterial feature is for omitting bad odor.
Sometimes your Chacos get stinky after long and rough use. But in the Classic range, you will experience a great feature of antibacterial agents. This will prevent your sandals from smelling bad.
On the other hand, Cloud dont have this feature.
Moreover, Classic chacos is mainly for women. There are more than 20 colors and styles available in the range of Classic Chacos.
I think the appearance-wise Cloud range is more on trend, and the feature-wise Classic range is superior.
Durability
Durability is the basic property of a good pair of shoes. You might expect to value your money on the question of durability as Chacos are for adventurous activity. So they have to be durable.
Yes, both of the pairs are durable!
From my personal experience, I found Classic more durable than Clouds.
After a couple of months, my Cloud pair became dull and damaged. The rubber is not as soft as before.
On the contrary, my Classic pairs are as comfortable and soft as the first time. I used them for months, but my classic pair is in classic condition.
So, in this segment, I will shake my hand for Chacos Classic.
Comfort
Chacos Cloud used a 5 mm PU cushion with LUVSEAT in their footbed. This feature adds extreme comfort and support.
The comfort of Chaco Cloud is unbeatable, which will reduce your pressure point in long terrain. You will enjoy a comfortable fit and more arch support in your Cloud pairs.
On the other hand, Classic is also very comfortable and soft. But it is not as light as Cloud.
So, you will find a softer and lighter pair than the Classic version if you go for the Cloud range. The light appearance is essential for long outdoor activities.
Single Straps and Multi Straps
If you like to wear strapped sandals, then you may know that walking in strapped sandals is so comfortable and supportive. But when you wear it or take it off, there might be some trouble and discomfort.
Chacos Classic and Cloud both offer single and double straps options to choose from.
In Classic, the single straps provide support and excellent softness. You will find a thick strap in a classic single-strapped sandal.
These single straps are easy to put on and off. This is more comfortable too.
Besides, the classic has double-strap sandals, which look more stylish and classy. But for me, it is not that comfortable and easy to wear.
Moreover, in the Classic range, there are three straps along with single and double straps.
You might have skin cut as well as blow while using multiple straps and sandals.
In the Cloud range, Chacos use MEGA model single straps. The Mega model includes the next level of comfort in Cloud sandals. The specialty of MEGA is the very thick, soft single straps.
This single strap is many times more supportive and comfortable than the Classics' multiple straps.
Cloud is super supportive in traction and ankle points when you compare it with the Classics.
For straps material, both pairs use polyester jacquard webbing. So they both have the same strap quality.
Above all, straps are adjustable according to your feet. They have a loop and hook to maintain the adjustment.
However, the Clouds are more efficient in this segment of straps than Classic.
Toe Loop vs No Toe Loop
Chacos have both the option of toe loop and no toe loop. This makes Chacos wider in range.
Classic and Cloud both have different options for a toe loop. If you like this, you will have a pair with this. And if you don't like it, then you will also have the same pair without a toe loop.
Some people don't like toe loops as they need break time. Even sometimes, the loop seems uncomfortable. But toe loop is included in your pair because of providing more support.
Many have sensitive skin like mine. The toe loop can give them blisters and unremovable marks, which is very annoying.
So, you can go with your preference. There will be both options in the Classic and Cloud range. In the Classic range, there are three straps along with single and double straps. This 
Cushioning
For an adventure, sandal comfort is the lifesaver. Chacos are popular in this category.
Any pair of Chacos are very soft and comfortable for a long time as well as their Classic and Cloud range are also into it.
In the classic line, they use standard cushioning of LuvSeat technology. While you are hiking or outdoors, it will provide you with huge support.
But in Cloud line, you will enjoy PU cushioning, which is for extreme comfort to your feet. You might feel like a real cloud under your feet. In Classic, you will miss this extra softness.
So, the Cloud and its cushioning will be the winner for more comfort.
Variants
Chacos offer you a huge type of footwear to pick up for any kind of tour. You will find some stuff for daily chores as well as for outdoor adventure.
Chacos sandals are basically for both men and women. Any pair of chacos you can choose for multi-purpose use. There is no problem if you have different types of feet. Chacos will fit you very well.
Chacos launched their Classic line with 57 different varieties of footwear. You might find some really funky, and some pairs might be super classy.
Toe loop, no toe loop and a different number of straps add more variants in the Classic line. The colorful and textured straps will spice up the variety of Classic range for you.
You must be surprised Cloud has more variety than Classic, even though they only have single-strapped sandals.
There will be 67 different options for you in the Cloud range. You will also enjoy the toe loop and non-toe loop sandals under the Cloud line. 
Sizing
Chacos are quite tricky to choose the size. You might not like a too large one as you have to tie your straps over tight. Even the smaller one does not also ensue.
Chacos provides three types of sizing. They are medium, wide and regular.
But the sizing means differently in Chacos. In this brand, sizing is required to measure the footbed's width or feet.
The medium size is for long time use. If you have barefoot, you should choose a medium pair. Medium sized chacos will allow your feet to feel free. There will be enough space among the toes. After a long walk, your toes will not be that tired in medium-sized Chacos.
The regular size is for normal daily use. Basically, they are for narrow-footed people. If you have normal feet and you are out for long terrain, your feet will feel suffocation.
The wide size is for extra space in your sandals. This pair is ideal for special people who need extra space.
You can measure your feet with a Brannock device. This device will tell you your size in A, C, D, or E.
Medium size Chacos are C or D size. For wide size, the reading of Brannock will be E.
This sizing method is applicable for all ranges of chacos, including Classic and Cloud. But there is no half size. 
Pricing
The Price range of Chacos is around $80 to $100. You can find your favorite pair for under $100.
Classic and Cloud are almost the same in range. But clouds will cost you some more bucks. The starting price for a pair of Clouds is $100.
If you are running short of budget, you can get a pair of Classic. But if you like lighter shoes, then you have to find some discount offer to get your Cloud pair.
Some of the websites mostly offer various sales on Chacos. You might have a look at them.
But there is a caution point. There are some old collections available in the market, but they don't offer the modern features that I discussed above.
So, you might be disappointed after buying a pair at a heavy discount. You should be careful about this problem.
You may also like to read: Chacos Vs Bedrock
Why is Chaco So Popular?
Chacos are the name of the sensation of the modern generation. Where the closed shoe can create a huge problem there, you can easily go with your chacos pair.
Chacos are fashionable, comfortable and versatile. Almost all chacos pairs are versatile. Any one man or woman can use any of the chacos pairs. It suits all types of feet as well.
The variety of strap arrangements of chacos pairs gives a classy look to it. the material and quality of the straps are undoubtedly fine. Adjusting the facility of belts is a good point why people like chacos.
The colorful fancy texture of the belt adds another angle of fashion to all the chacos sandals.
You can use your chacos literally for every chore of life. You can style them for a party on the beach side, even grocery shops in the mountains.
You can swim, you can trek with your Chacos pair. If you have only one pair of chacos, you might not need any other shoes. It will support your multipurpose.
Comport is the key. No other sandal can compete with Chaco in the question of comfort. They use the latest technology to upgrade their comfortns.
Durability will be another key to the popularity of chacos.
Most people love chacos for their promising quality and versatile use.
Different Models of Chaco Sandals
Chacos have different types of sandals to cover a versatile market. The brand Chacos levels its variety with the letter Z and some numbers.
Actually, this Z and number mean the strap style. The Straps of Chacos look quite like the letter Z.
There are one to three strapped sandals in the choice list of chacos.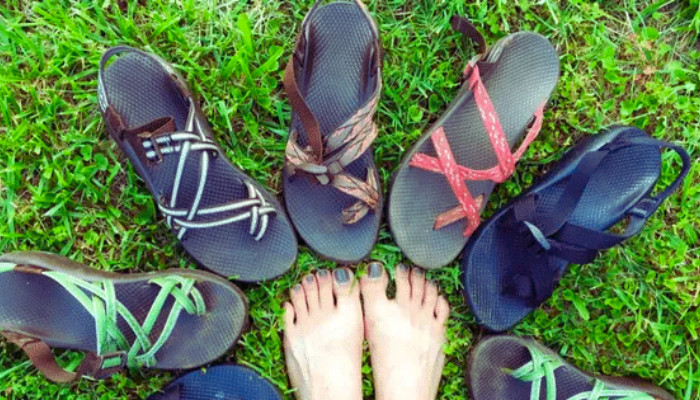 Toe loop adds another variety to the chacos desk. Some models have toe loops, and some of them are without toe loops.
The most identical and popular feature of chacos is their footbed. The variety is enriched with the different techniques of footbeds.
ChacoGrip, Ecotread, Colorado, and Terreno are the outsoles used for chacos variety footbeds.
Among them, chacoGrip is for watery use. It is sticky in nature and slip-resistant. Ecotread is the lightweight rubber sole best for hiking. These both are for general chacos sandals.
Colorado and Terreno are for custom pairs of chacos. These soles are for wet and muddy outdoors.
If I classify Chaco according to its design, you will find some different types. They are Chaco cloud, classic Chaco yampa, and pro and evolve.
According to the customer review, I can find some most popular models of chacos. They are Z1 classic, Z1 classic athletes, ZX1 cloud sports etc.  
Is Chacos Good for Hiking?
When you want to trail in any hot place, hiking boots will not allow you that happiness of foot. In such a situation, you might want to choose a pair of sandals over boots.
If you have a sweat problem like me, you will choose a breathable pair for outdoor use. But there are some problems like arch support, traction and so on when you choose sandals.
Keeping all the staff in mind, Chacos came up in the market.
You can call chacos amphibians. The word amphibian describes the nature of Chacos in the best way.
Chacos are for outdoor use. You can go for upland backpacking with chacos. Even in the water, Chacos perform very well. You can go muddy, watery, and hilly on any kind of trip with chacos.
The comfy, airy and most importantly, super supportive performance of Chacos will entertain you in any kind of outdoorsy activity.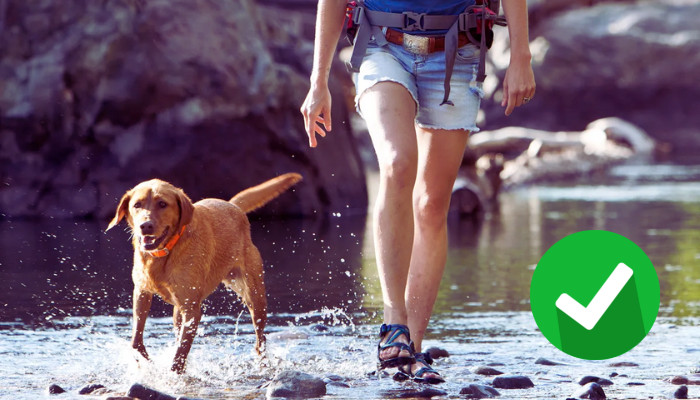 The adjustable belt and fine arch support in trekking will give you more acceleration. Clouds soft spiral textured footbed is my best company in hiking and long working.
In a word, Classic sandals are very comfortable for hiking, specially the Z/ series.
Also read, Cheapest Knockoffs To Chacos
FAQ
Is Chacos Z Clouds good for hiking?
Yes, Chacos Z clouds are perfectly fine for hiking. Chacos Z cloud has more traction and arch support. So, this pair is ideal for hiking.
Are chacos worth the hype?
Yes, Chacos is worth it. Chacos are mostly a favorite of outdoor users. Because they are waterproof, supportive and comfortable. The durability and versatile use make Chacos acceptable.
Are chacos better with or without toe straps?
Toe straps are added to sandals for more support. But for sensitive skin, toe loops might be a reason for discomfort. For wide feet, it might be uneasy about using.
Should your size be up or down in chacos?
Yes, chacos are true to size. They don't have half size. If you need to half-size your pair, then it might be better to down according to your feet type.
How long will chacos last?
Chacos are very long-lasting and durable. It is quite normal for chacos to last around 10 years.
Verdict
To wrap up, I can assure you that any pair of chacos are equally comfortable and durable.
Cloud is the latest version of chacos. A chunky outsole might not look so classy, but they are undoubtedly comfortable and soft. Along with water and slip resistance properties are injected in Cloud.
The Classic range is not so latest, but for a budget option, you can go for it. The classic range is also very comfortable.
As an outdoor pair, Chacos are the best choice for me. You can pick any of the chacos pairs as your preference. Classic or Cloud can be your choice.
Comment below, and don't forget to inform me which one is your pick!