Crossfit shoes are designed with extra traction, especially for Crossfit athletes.
A large population that leads an active lifestyle and is more conscious about their fitness than the general people. The athletes are highly recommended to pick a pair of CrossFit shoes in their wardrobe.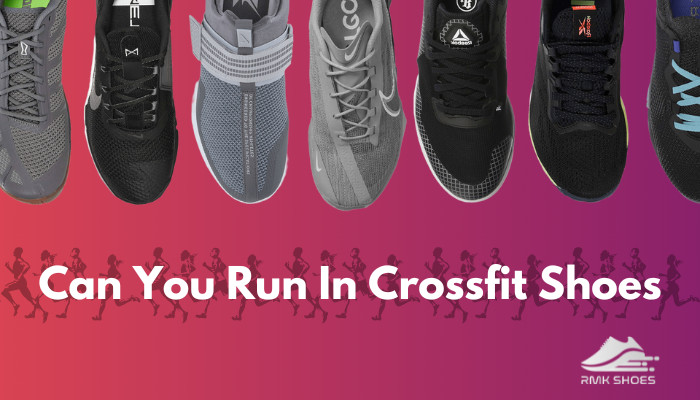 When you go through tough Cross training, and you have a good pair of CrossFit shoes, you may think if these shoes are fit for running or not.
After long research and reviews of CrossFit shoes, I'm here to explain the factors you need to know before running.
Without any further ado, continue reading each line to know the facts.
Can You Run In CrossFit Shoes?
In one word, No, CrossFit shoes are not perfect for long-running purposes; you can use them for a short time running.
Crossfit shoes are essential when you regularly work out and try to attain a higher level by accomplishing all vigorous Cross training time.
There are So many people around us who actually don't know the advantages of Crossfit shoes.
If you are a training freak person like me, you know the importance of the correct pair of training shoes and how much they support you during your workout session.
In Crossfit training, you have to choose heavy extra grip shoes which fix your leg at a place while working out.
On the contrary, running shoes come with very lightweight and bouncy features, which are the exact opposite of Crossfit athletes' shoes.
Here are the reasons for CrossFit shoes are not suitable for running:
Heavy
Crossfit shoes are made of heavier components than running shoes, which is a vital feature for good cross-training shoes.
During your deadlifts and kettlebell kind of exercises, you want a better grip on the ground.
That's the main reason these exercise shoes come with a hefty weight which is less acceptable for long-running schedules.
If you run kilometers wearing CrossFit shoes, your leg might hurt from their extra weight. You have to sacrifice weight to ensure better security.
Follow our guide to know can you use trail running shoes for hiking.
Flat Sole
In running shoes, you can see high heels and fluffy soles that help to reduce total body weight, and you can move easily by wearing them.
Whereas Crossfit training suggests flat and wide outsoles.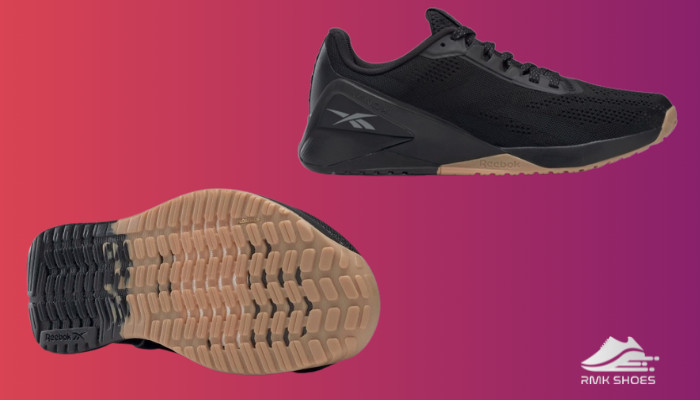 Flat soles shoes provide more stability and balance for your desired power lifts. You feel uncomfortable using other exercises for flat soles and might prefer them only for Cross training.
Lesser Cushioning Footbed
After wearing specially designed Crossfit shoes, you can feel a little stiffer than normal sneakers. Crossfit shoes offer more solid materials, like various layers of leather wrapping the outsole.
Stable padding footbeds are essential criteria for picking a suitable pair of Crossfit training shoes.
Cross-training shoes offer you sturdy steps and extract bouncy steps.
On the other hand, you need a well-cushioned footbed for your bending movement to support your every step while running.
These are the major reasons I didn't suggest CrossFit shoes for the long-run program.
You can use the pair for running if you accept the weight and find it comfortable in every aspect.
Check out our separate post to know are UltraBoosts good for running.
Are Crossfit Shoes Good For Weightlifting?
Yes, Crossfit shoes are good for weightlifting.
Weightlifting is an essential exercise of every workout program; if you want to lose weight or build your packs like trainers.
In weightlifting, the essential criterion is stability which might be found in Crossfit shoes. Specifically, Crossfit shoes are made by considering this feature.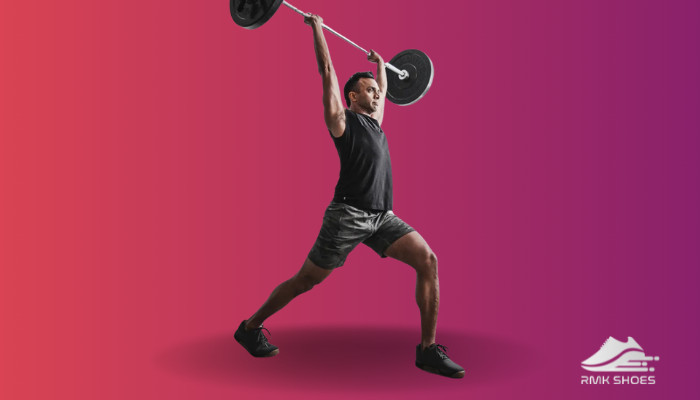 Crossfit shoes are a kind of all-rounder shoes with special features for tough training. Most CrossFit shoes are usually constructed with either medium or high-density midsoles that have limited squeezing features.
Moreover, The sole material blends well with CrossFit shoes' sturdy and versatile ingredients. It will also give you a dependable feeling when lifting a heavy barbell.
You won't have to worry about losing your balance or strength while weightlifting in CrossFit shoes.
You may also like to read: are VaporMax good for running.
Are Crossfit Shoes Suitable For Walking?
Crossfit shoes are a combination of well-generated components which are suitable for many other activities. But it doesn't mean that the shoe covers your whole program.
Walking is a neutral activity in daily life; there is no special feature that describes only walking shoes. If you want, you can wear any pair for your walking purpose, but complications come when you have to stand all day long.
In that situation, you need a pair that reduces discomfort and helps complete your all-day movement.
For this type of consequence, podiatrists suggest picking walking shoes or lightweight ultra-flexible shoes. In Crossfit shoes, you get heavy and stable features that aren't perfect for your daily uses.
As I have said, wearing CrossFit shoes for Walking is absolutely fine for a short length of walking, but that is not preferable for a long duration.
What Are The Cons Of CrossFit Shoes?
Crossfit shoes are essential when you desire to complete your training without any injuries.
The shoes are also designed with many types of special features, but all features are not good for individuals. We all own different natural feet, and we want to prefer wearing shoes according to them.
Because of this nature, people face difficulties with CrossFit shoes and all their advantages.
Here are some cons of Crossfit shoes:
It might be unpleasant when you first put them on for the less cushioning soles.
They are a little more expensive than other training shoes.
The expanded toe box is not suitable for everyone.
Low-cut shoes are not suitable for every cross-trainer.
You get leg pain after wearing these shoes because of their heavy weight.
These drawbacks may not apply to every trainer; you possibly experience issues with your sneakers.
For your ongoing CrossFit training, the shoes are your must-have component, and you have to wear them on a regular basis to reduce injury-prone activities.
Also, check out our separate post: do hey dude shoes run big or small.
How Often Should You Replace Crossfit Shoes?
There is no doubt that Crossfit shoes can boost your energy in training sessions. Postures like burpees, push-ups, rope climbing, and heavy squats are crucial in cross-training.
Shoe replacement is the part and parcel program in your daily training life.
You always wear shoes that are comfortable and safe for your feet. After repeated use, the shoe may freeze or rip, creating uncomfortable situations for you.
So, keep replacing your shoes and take care of them for better performance.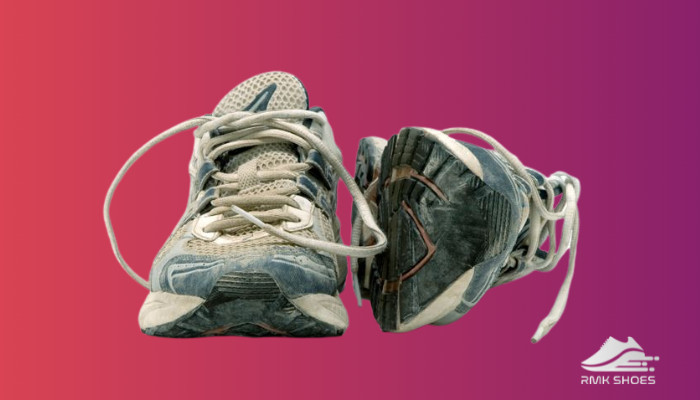 When you work out by wearing CrossFit shoes, you have to choose to update your shoe according to your exercise mode. There is no fixed time for replacing your Crossfit shoe.
Before replacing, you check three components of your shoes: the Outsole, Midsole and Upper.
However, you should check three components of your shoes while replacing – the Outsole, Midsole and Upper.
After using it for a couple of months, if you find any cracks in your shoe outsole, you must replace them right away. Either that crack of the outsole invites a vital injury for your leg.
Furthermore, if you have an uneven midsole or a stiffer insole that gives you an unstable step, that is an indication that it may appear to be a bruise that cannot be avoided.
After that, you should change your pair as soon as possible.
Lastly, the upper plays a vital role in Crossfit shoes because it creates a breathable and comfortable situation while working out.
Replace your shoe immediately upon noticing any hole in the upper. A shoe upper provides a better grasp for serious posture.
Related content you should read: are Nike Air Max good for running.
Wrapping Up
After all the discussion, you now have proper knowledge of Crossfit shoes and what type of task you can accomplish by wearing them.
I'm hoping that this whole information was helpful in deciding whether you are gonna run in your CrossFit shoes.
And if you ever run on your training shoes, let me know how your experience was!
Shoot a comment in the section below.