The pain of worn-Down soles become intolerable to wear, so resoling them is the best solution.
Don't worry! I am here to put an end to your problems. After hours of research, I am about to disclose everything about resoling Timberland Boots.
So, can you resole Timberland boots?
Yes, you can resole Timberland boots. The service is provided by only a few renowned shoe repair experts. And they charge between the range of 70- 90$ only. Note that the official Timberland store and most repair stores do not offer resoling glued soles. 
Keep on reading to know more about resoling Timberland boots.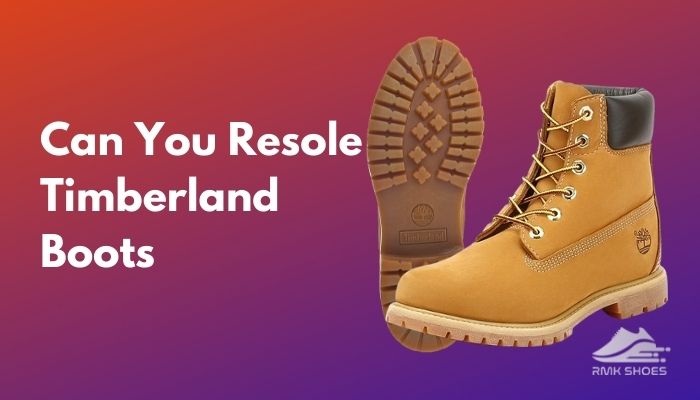 In a hurry? Check out my new post: Do Timberland Boots Run Big
Can You Get Timberland Boots Resoled?
Yes, you can get Timberland boots resoled. Other than the Timberland store, there is some expert repairing shops that offer to resole Timbs glued soles. Their online service is easy and pretty detailed, where you would be charged based on the complexity of your problem. 
Timberland boots are legendary. They have held onto their magic since 1973.
Starting from great styling to comfort, they hit it all. Their consistency, hard work, and constant innovations keep on making better boots every day.
But every good thing has an end. And one of them is your worn-down sole. That is soggy, thin, pressed, filled with holes, and overall simply retired. Retired from giving the comfort it used to and less shock-absorbing power.
Also, check out our separate post to know Do Timberland Boots Stretch
The problem doesn't end there. It keeps on affecting your legs and feet. Giving them pain every now and then.
This situation is worse than having worn down upper skin or boot laces.
And what seems worse is when you find out, the official Timberland store does not provide resoling services. Not just Timberland, most stores or cobblers would decline resoling Timberland Boots.
But why? And if so, then does it mean it's impossible to resole Timberland boots?
Relax. Let me assure you, it's 100% possible to resole your boots. There is some great shoe repairing experts who resole Timb boots. So it's not impossible. But I must say, it's definitely challenging to resole them.
The reason is due to the soles being glued together instead of stitched.
You see, any stitched item can be unstitched easily. All you have to do is pull the thread out and boom, the soles come off. Ready to get resoled.
Follow our guide on How Long Do Timberland Boots Last
However, glued soles are a completely different case. The company uses hardcore glue to stick the soles better. And especially after some users upfronted issues regarding the weak gluing system, Timberland started coming up with even tougher and tighter glue to stick to them.
Well, on one hand, it's definitely a piece of good news. Now your soles won't come off and you can enjoy the magic better. On the other hand, it might seem like bad news (not anymore, though), since it gets harder to resole such soles sticking like lovers.
So what they have to do is cut the worn-down sole and replace it with a new sole. However, if the sole is worn down to less than 2mm, then there remains nothing to "cut" for replacing or resoling.
Such a delicate process requires attention and a lot of hard work. It's like doing surgery, any wrong mistake, and the patient dies.
And this is what most stores are scared of.
They wouldn't want to take responsibility for boots that may get ruined anytime. Not on its own, but maybe because of them.
In a hurry? Check out my epic guide: Are Timberland Boots Good for Motorcycle Riding
How much does it cost to resole Timberland boots?
The cost is around 70-90$ for resoling Timberland boots. The cost varies based on which area you are doing it from and how popular the repairing shop is. It also varies based on the current condition of your boots and other services you ordered for a successful resoling service.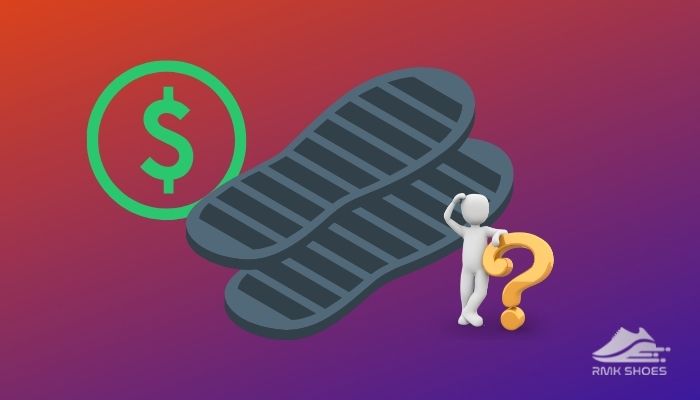 As stated above, resoling is a delicate process.
Starting from cutting, checking its length, replacing, and buying the sole, every step is time-consuming and requires a lot of attention.
Also, check out my post to know Can You Wear Timberland Boots in the Summer
Such an attentive and tricky job has a cost. Which is mostly around 70 to 90$ in general.
However, this is only the service fee. You need to pay for the soles too.
The soles may cost around 12 to 30$. So, if I do some calculations, the overall cost may be around 82 to 120$. Which is almost close to buying a new pair of Timberland boots.
So, if you are okay with your budget you can go for it. Else buying a new pair would be a smart option. After all, since you are paying, why not just enjoy the newer version.
Follow our guide on how to Break In Timberland Boots
Where can I get my Timberland boots resoled?
Resoling Timberland boots can be done anywhere. The shipping areas include the 50 states in the USA and overseas countries as well.  Even the local cobblers around your location may provide the service as well. But to be absolutely sure, you may need to communicate with them first.
The nushoe, the cobblers and the favorite fix are some great online shoe repairing sites. They not only resole Timberland boots but offer great cleaning services as well.
As you scroll through their websites, you would get some before-after pictures, reviews and most importantly you get to choose exactly how much to repair. Based on that, your service would be rated.
Check out my new post on What Makes Timberland Boots Worth The Money
I tried the cobblers website and they had a wide range of categories. Including Shoe Type, Repair Type, Sole Type, shipping fees based on your areas, and many more.
However online repair shops aren't the only place for resoling. You can also email some of your local cobblers.
And to find your local cobblers, you can google cobblers near me. Some may have online services and some may not.
You can always email them to know what services they offer. If they do include resoling glued soles, then you are lucky. And if not, the ones I recommended are always there. Also, they may charge shipping fees, but they provide services worldwide.
Follow our guide to know Do Timberlands Stretch
I root for your choice!
If you have reached my last segment, you may have gotten your answer. And that is, yes. You can resole your Timberland boots.
It may not be possible from the official Timberland store. But I did recommend a few great online repairing shops for you. That not only resole your boots but offers a wide range of services.
But is it worth your money?
Well, no doubt about their awesome repairing skills. But when it comes down to its worth, the total cost of the service and the soles may sometimes exceed the original boot price.
So if you choose to buy another new pair instead, that would definitely be a smart choice.
In the end, you are open to both choices. And based on the condition of your boots, you can go for what you think would be best.
Do let me know in the comments below, which path you ended up choosing. Best of luck!