A walking shoe is an essential module for your wardrobe when you want to lead a healthy lifestyle.
People always prefer shoes that are loaded with the most user-friendly features for walking. Hoka shoes are considered among such versatile shoes that will serve well for the purpose.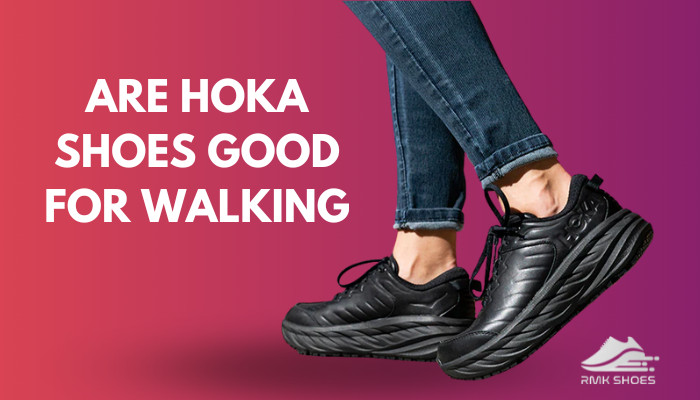 However, as a conscious buyer, you need to verify this notion and choose wisely while buying Hoka Shoes for walking.
With that being said, I've prepared this content to help you understand whether Hoka Shoes are good for Walking or just hype!
Continue reading without any delay for all your queries and returns.
Are Hoka Shoes Good for Walking?
It's the ideal pair for walking, and There are no issues with Hoka shoes that the customer may concerned about.
A large number of walking shoes offer heavy soles with better arch support because these attributes play a vital role in your walking schedule.
And another issue that all walking shoes share is their weight. Hoke, in that case, plays a different role and provides a lightweight cushioning material.
In Hoka, you find the perfect combination of comfort and style during walking.
However, if you walk a daily minimum of 45 minutes, then you should enlarge your shoe collection by adding a walking pair. Hoka could be a better addition for you.
They claim their shoes always provide all the major criteria that are preferable for walking, running and all outdoor purposes. They're always trying to beat their own benchmark to become the best in the market.
Follow our guide on how to clean HOKA shoes.
Here are the features for which I prefer Hoka as a walking shoe:
Lightweight and Cushioning Midsole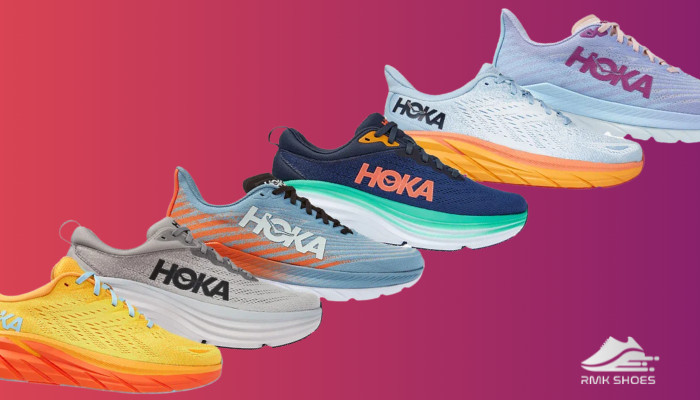 When you desire to cross a long trail by walking, you want to get a pair of shoes that offer you great comfort with airy feelings.
Shoemakers insert a variety of different materials into the midsole to bring more comfort and bounce while keeping the shoes lightweight.
Hoka shoes insulate the EVA material into their midsole for extra cushioning. And EVA foam is more lightweight than other materials, such as PU (polyurethane) and E-TPU.
Some of their shoes also include a compression molding process that informs the Hoka shoes as cool street walking kicks.
Besides all provided features, the feather-light cushioning footbed comes with shock absorption, comfort and arch support features.
Even most of their lightweight versions have maximal cushioning.  Hoka shoe's airy footbed also offers you a bouncy step during a day-long walk.
So, overall, in terms of comfort and flexibility, Hoka shoes can be your go-to when it's time to walk!
Stability
Hoka shoes incorporate the J-Frame technology for special walking and running shoes, Such that dynamic technology extends support from the middle side and beats overpronation.
The stability feature is essential if you walk in a wood or vigorous area.
In fact, each pair of their shoes have special ingredients which differentiate that pair from another. Stability is one of the exclusive features they provide for security purposes while you walk or run for a long time.
Read more to learn are nike air force 1 good for walking.
Durability
Along with the other provided components, durability is an unavoidable feature of a walking shoe.
We find many good-looking shoes lose their aggressive element after being worn for some days. Hoka shoes have proved themselves better in that area.
As I have said, duration is a fundamental trait. What if the shoe is damaged after completing the break-in period? It would be the most disgusting incident, right?
So, before choosing any walking shoe, you must carefully examine its key characteristics to avoid embarrassing circumstances.
Active Foot Frame
The active foot frame technology blends in with the Hoka shoes very well and provides the ultimate security for their customers. Moreover, it provides a stable seat in the midsole to properly accommodate your footbed.
The active foot frame cradles the heel area of Hoka's lower footbed and gives the ultimate comfort.
Meta-Rocker
Hoka always surprises all users by providing exceptional elements in their shoes, and meta-rocker is one of their staple technologies.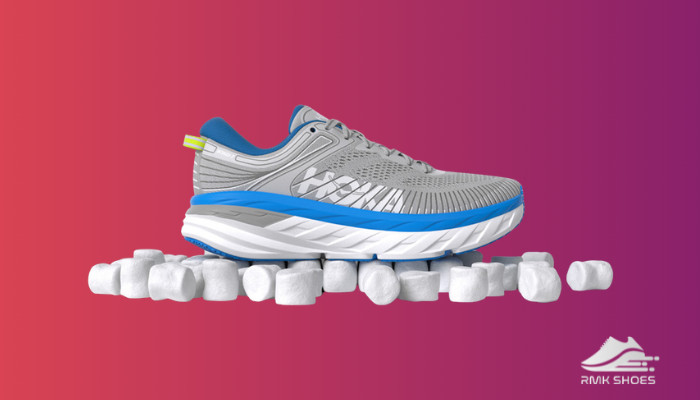 The meta rocker technology eliminates the heel-to-toe drop and organizes a rounded insole. Thus, you'll find Hoka suitable for walking as well as cycling.
Usually, the Hoka brand uses 2 types of Meta-Rocker: early-stage and late-stage meta-rocker.
The early-stage Meta-Rocker ensures a smooth ride and maintains the forefoot transition. On the other hand, the late stage takes care of the forefoot stability.
Both features made Hoka well-suited for walking without any doubt!
Check out the difference post between Hoka Clifton Vs Arahi.
Do Podiatrists Suggest Hoka Shoes for walking?
Yes, after rigorously testing various kinds of walking shoes, podiatrists often recommend Hoka shoes for walking.
All well-featured walking shoes are not good for everyone.
We rank the shoes according to the criteria they offer, whereas the podiatrist's choice is whether the shoe is good for my feet or not.
The APMA (American Podiatric Medical Association) found some Hoka shoes for better foot health and sealed them as beneficial.
Most neutral walkers will appreciate the Hoka One One since they are a lightweight shoe with a dependable rubber sole and a responsive midsole.
Thanks to the slide bar above the heel, you can effortlessly get your feet in and out of this rubber sole.
The Hoka shoe design implements various elements for different problems, which are easy to find a suitable one among the variety. So, they suggest the one that goes with your desired walking pair.
Are Hoka Walking Shoes for Flat Feet?
Many of us (including me) have flat feet, so we can't wear all types of pairs as others wear.
When you are in the flat feet community, you can't pick any random shoes for your daily walk. You must choose a shoe where your feet get comfort and enough space for movement.
Surprisingly all features that flat feet users want are found in the Hoka shoes.
There are the essential factors for flat feet provided by Hoka shoes:
The brand offers J-Frame specially designed to provide stability and comfort.
Great cushioning support in the insole for flat feet that reduces overpronation tendency.
You get a roomy foot box where your flat feet can stretch easily.
They provide a little break-in period for flat feet to prevent blisters and other injuries while walking.
These are the necessary features you have to check before buying if you are a flat-feet person.
You can read the difference between Brooks vs Hokas.
Are Hoka Shoes for Walking or Running?
Hoka shoes are specially designed for running. Not only running but also they have many other offerings like walking, cycling, etc.
However, Running shoes are wonderful walking shoes because they are made to withstand the demanding requirements of running.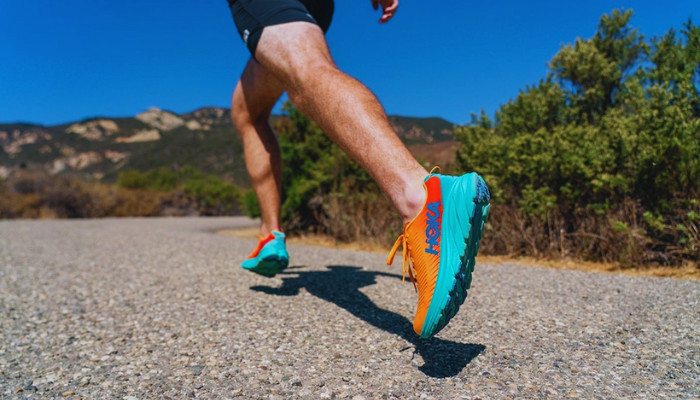 Walking is a neutral task; Everybody accomplishes their busy schedules by walking every single day. The main thought before wearing any pair is to support your feet for a day-long working environment without leaving any unpleasant marks.
Running is a high-impact activity, so make sure your knees and feet find the ultimate support.
Most running shoes include a lot of rubber on the outsoles, which frequently enhances traction on the road. However, the rubber sole is not specified for abrasion resistance.
Moreover, when you decide to wear your shoes, it's vital to get the proper fit while you are walking.
Hoka shoes combine a professional look with sneaker-like flexibility for standing and walking all day.
Are Hoka Walking Shoes Suitable for Plantar Fasciitis?
I think any type of foot diagnostic imaging would benefit from Hokas because they eventually bring that much relief.
Plantar fasciitis is characterized by severe pains in the sole of the foot and is typically localized around the heel.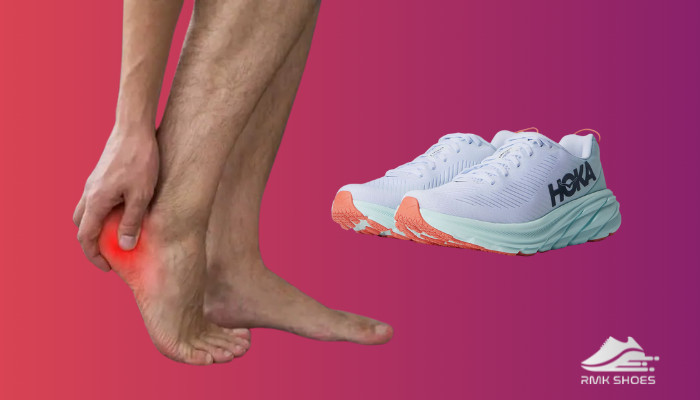 The best pair for plantar fasciitis will often comfortably fit and provide the optimum level of cushioning.
In such a short span of time, HOKA has become one of the most desirable footwear brands. A considerable impact is absorbed by the complete EVA midsole, which is helpful for reducing Plantar Fasciitis pain.
The enlarged ankle impact pad adds to the foot's ability to absorb shock and offers a pleasant step.
The spacious bottom supports a natural step when you're walking or running. For those who suffer from plantar fasciitis, Hoka is a fantastic option.
Consequently, before selecting a Hoka, make sure to see a professional about your motion and previous record with regular footwear.
Go through our epic guide to know are minimalist shoes good for walking.
Final Thoughts
Along with all the discussion, I love to wear Hoka shoes for a day-long walking schedule.
Though Hokas were not made especially for walking, the features they offer are ideal for walking day long on a rigid surface!
I hope the following information helps to choose your desired Hoka shoes for walking. Let me know in the comment section which one you snap up and how it works.
Till then, take care.