Looking to get a pair of cowboy boots but don't know whether they are comfortable or not?
Relax!
After extensive research, I sorted out all the queries related to cowboy boots and their comfort.
So let's talk about the original question, are cowboy boots comfortable?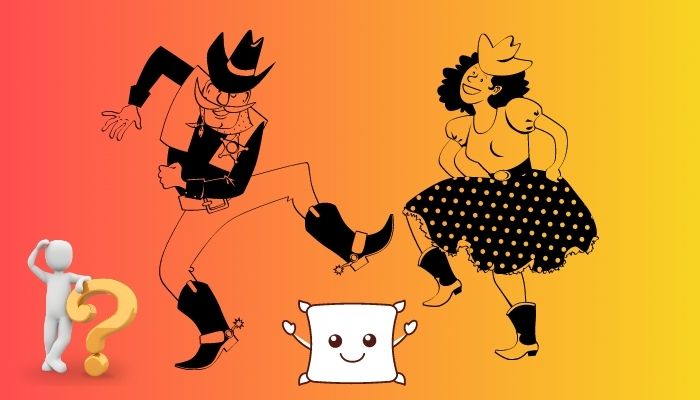 Yes, cowboy boots are really comfortable. Not only your tired feet will thank you but also you'll get optimal foot support in cowboy boots. However, if your boots don't fit your feet perfectly and don't undergo break-in, the boots can get horrendously uncomfortable to wear.
Do read till the end to learn more about enhancing the comfort and choosing the perfect fit of cowboy boots.
How Comfortable Are Cowboy Boots
If you search for boots that offer both style and comfort, hands down, cowboy boots will definitely top the ranking.
To be honest, other fashionable boots emphasize appearance only and don't prioritize comfort, which results in blisters and swollen feet.
Whereas cowboy boots are made from the finest leather that ensures maximum comfort throughout your walk.
However, the comfort of your cowboy boots also depends upon their quality: the better quality, the better comfort. And obviously, for top-quality cowboy boots, you need to pay a hefty amount.
If you don't own any cowboy boots but plan to buy one, then remember that the boots may initially feel a bit hard.
But nothing to worry about.
The more you walk in the boots, the quicker they will form to your feet.
And once the cowboy boots break-in, I bet no other boots can beat the comfort level of cowboy boots.
Another handy feature of cowboy boots is that they don't have any shoelaces. You can easily slip on and off the boots, so there is no risk of knotting. And don't worry, your feet will not slide out of the boots.
Altogether, you can say cowboy boots have all the abilities to keep your feet relaxed and comfortable regardless of whatever surface you are walking on.
Follow our epic guide to know What to Do with Old Cowboy Boots.
Why Are Cowboy Boots So Comfortable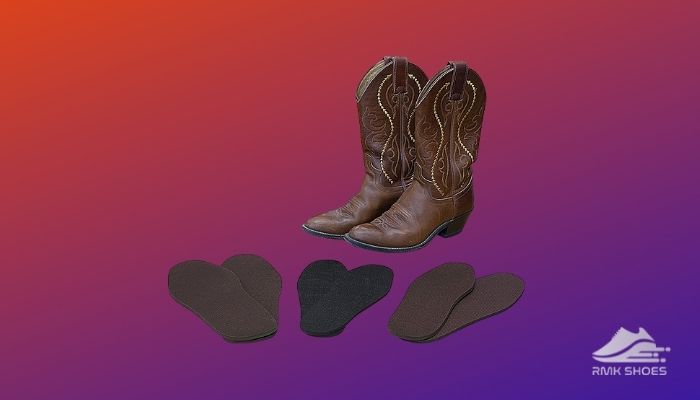 No wonder cowboy boot makers include all the possible features in their boots to make them super comfortable. So what makes cowboy boots so comfortable?
Here are the fundamental reasons why cowboy boots are comfortable.
The most important element in cowboy boots that makes them very comfortable is the insole.The boot's footbed is specially designed with an EVA footbed which has fantastic cushioning properties. This cushioned insole offers stability against the foot and makes sure your every step is gently absorbed.Not to mention, the EVA sole is very durable compare to other soles. So your feet remain protected from all types of challenges.
A big thanks to the sturdy outsole, which endure all obstacles keeping the feet safe and comfortable.As the insole is cushioned with EVA, so the outer sole doesn't cause any pain to your feet.
Also, check out our separate guide to know Can Snakes Bite Through Cowboy Boots.
How To Make Cowboy Boots More Comfortable
The more the comfort, the merrier it is. Want to make your cowboy boots cozier? If yes, then give this section a read.
Well, the best way to make your cowboy boots more comfortable is to wear them regularly. But isn't it so boring wearing the same pair every day?
So I have discussed a few other tricks which will make your cowboy boots super comfortable. Let's see what these are:
Wear extra insoles: Cowboy boots are already constructed with EVA cushioned footbed, but if this cushioning is not enough for you, you can add insoles to your boots. This extra insole will ensure your feet remain comfortable despite whatever surface and how long you have been walking.
Wear socks: Try wearing a thicker pair of socks with your cowboy boots. The socks will offer your feet maximum comfort. Additionally, it will keep your feet protected from blisters if the boot is too tight.
Steam the boots: If your cowboy boots are a tad bit tight, steaming can make them comfortable.Boil water in a kettle, hold the opening of your boots above the kettle and let the steam enter the inside of the boots. The moisture will make your boots supple and make them very comfortable.
Take care of the boots: By taking care, I meant cleaning, conditioning, and polishing your cowboy boots. This will not only keep your boot's quality intact but also keep them comfortable forever. In a horsehair brush, take some leather cleaner and gently scrub the boots. Cleaning the boots will remove all the dirt. Next, make sure to condition the boots with a leather conditioner. This will make the boots soft and nourished. Last but not least, polish the boots. Polishing rejuvenates the boots and removes any discoloration.
Keep the boot's shape intact: Improper storing often makes the cowboy boots lose and gets them wrinkled. These creases rub against the foot and cause irritation. So it is important to keep your cowboy boots in shape. For this, you can insert boot trees inside the boots or even stack newspapers.
Follow our guide to know Are Boot Trees Necessary For Cowboy Boots.
Why Are Cowboy Boots Uncomfortable?
The tall shaft, too tight, or too loose boots can be the reason for uncomfortable cowboy boots. Additionally, if the cowboy boots don't undergo break-in, the boots remain so stiff that your feet start to pain and become sore. Also, overly wide cowboy boots cause heel slippage which is discomfort to the feet.
And if you are wearing cowboy boots for the first time, these big shafts can give you a tough time.
Additionally, cowboy boots come with a tall heel that you are not used to wearing in sneakers. This tall heel sometimes hampers walking and makes it very unpleasant for the feet.
Another most major mistake that makes the cowboy boots very uncomfortable is not choosing the correct fit.
If your boot is too loose, you will notice your feet will slide forward and sometimes slip your feet out of the boots. At the same time, too tight boots will cause foot pain.
Make sure to pick the accurate size of cowboy boots, not too loose nor too tight.
Last but not the least, the squeaky sound from your cowboy boots can be another reason for discomfort.
This annoying sound not only irritates the ears but also makes the cowboy boots very uncomfortable to wear.
To fix this, you can rub some leather conditioner on the exterior of the boots.
Also, check out our separate post to know How Long Do Cowboy Boots Last.
What Are The Most Comfortable Cowboy Boots? 
According to user reviews, Ariat Rambler, Ariat Heritage Roughstock, Durango Rebel, Ariat Workhog pull-on, Dan Post Milwaukee are the most comfortable cowboy boots. These brands incorporate all the advanced technologies in their cowboy boots to make them super comfy.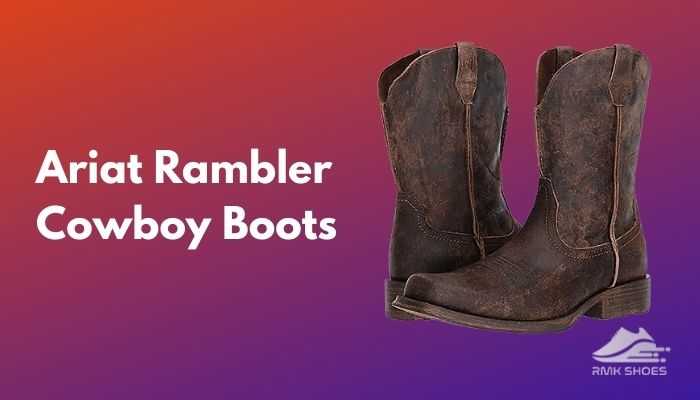 Let's have a look at why these cowboy boots are so comfortable: 
Ariat Rambler Cowboy Boots: Ariat Rambler is said to be the most comfortable cowboy boots among all. Thanks to the moisture-wicking footbed and gel-cushioned insole that makes the boot enjoyable to wear. These boots are exceptionally flexible to move with your feet all day long.
Ariat Heritage Roughstock: Ariat Heritage Roughstock is one of the most quality-full and durable pull-on cowboy boots. The boots don't need any break-in so that you can enjoy the super comfortable Ariat Heritage Roughstock right out of the box.
Durango Rebel: If you want boots that will keep your feet tireless all day long, then Durango Rebel is the ultimate pick. The EVA midsole acts as a shock absorber keeping your feet happy for a long time.The Durango Suspension System(DSS) renders comfort and support throughout the day.
Ariat Workhog Pull-On: Ariat Workhog is a sturdy pair of cowboy boots that are built to last.The Waterproof Pro construction makes the boots suitable to wear in all types of weather. The Advanced Torque Stability(ATS) technology provides ample support as you walk.Thanks to the slip-resistant outer sole that prevents slipping on the slick surface.
Dan Post Milwaukee: The Dan Post Milwaukee cowboy boots are very sturdy since they are made with 100% leather.The cushioned insole makes sure your feet remain comfortable regardless of walking for hours.The icing on the cake is the scalloped topline and decorative stitching pair that makes the boots very fashionable and attractive.
Read more on Why Do Cowboy Boots Have Heels.
Conclusion
Remember one thing, not just the cowboys but every person can don the cowboy boots if it is worn at a perfect size.
Cowboy boots have made their place firmly in the fashion industry.
From style to comfort, cowboy boots are all-rounder boots. Just try the cowboy boots once; I bet you will not find this type of comfort in any other boots.
I hope all your questions are answered in this writing. If you want to know more about cowboy boots, then feel free to drop your question in the comment section below.
Happy walking!