Vans and its sky-high popularity are not unknown in the shoe industry as well as in the fashion industry. After dominating for half a century in the sneakers world, this brand is still in high demand. Nowadays, Vans is not just a sneaker or skate shoe, it's a must-have pair among all.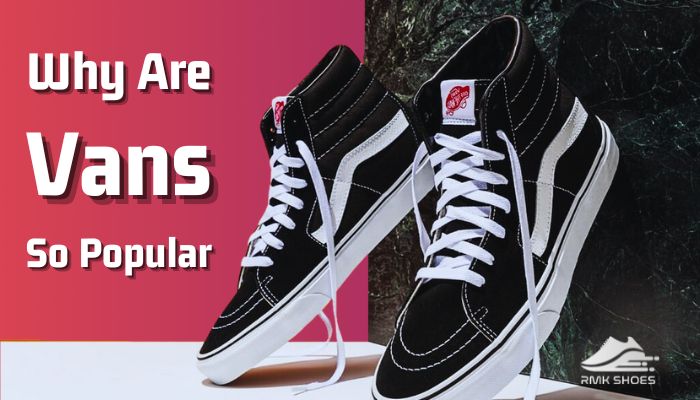 But does Vans deserve this hype!-let's know the facts that make Vans one of the most popular sneakers for the last few decades.
Let's jump right to the article!
Vans History and Popularity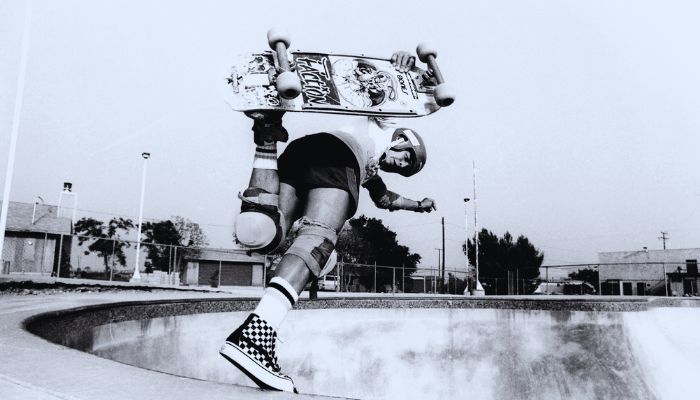 You may know that Vans is mainly a sports shoe brand that mainly designs for skaters. And in 1966 vans is the first brand that started making shoes, especially for skating.
As skating started being famous among young stars, Vans popularity increased day by day.
Vans Authentic was the first model of Vans which launch in 1966.
They take almost 9 years to realize another model of Vans known as Era in 1976. After that, their most famous silhouette was launched in 1976.
Don't think that the most popular Vans journey was that much smoother. The brands have faced a lot of ups and down but fight back with their amazing, classic design.
After the late 70s skating becomes a worldwide renowned sports since then Vans don't look back, some celebrity skater like Steve Caballero takes Vans to the next level of popularity. In 1978 sk8-hi which is Van's first suede ankle top sneaker released and final model of Vans slip-on came in 1986.
These 5 are van's main models, following the van's worldwide popularity many top brands started a collab with this brand. Even celebrity and famous TV shows also collab with Vans and gets huge success like Vans Authentic X Stranger Things, and Vans x Marvel Comics.
Why Vans Are So Popular?
In this fast and vast fashion era which has a lot of brands and competition, surviving with fame for a long time is quite difficult. Then how this 50-year-old skate shoe company still doing rocks might be your question!
Vans popularity is now not bound to the sports world. Especially in the last few decades, Its popularity has spread among the total shoe industry.
Let's know 7 Reasons that make Vans popular among people:
1. Good Quality
Van's first priority is providing high-quality shoes. Vans rubber outsole gives a good grip and great flexibility. Van's outsoles are water-resistant and have fantastic durability.
The upper makes with canvas and suede, which is also good for feet. After break-in period, you can feel the comfiness that makes Vans a people's sneaker.
2. Classic Versatile Design
Classic never goes out of trend, and Vans take this line very seriously. All of their models are very minimal and classic. Since Vans is a retro footwear brand. Their models are also inspired from retro classic design which goes with any type of outfit.
Their shoes are so classy and also cool that you are never too old to wear a pair of vans, you can wear vans any time or any place.
Vans not only make versatile designs but also create shoes for all types of feet. If you are worried about having wide feet, no issue, most of the Vans come in wide.
3. Easy to Style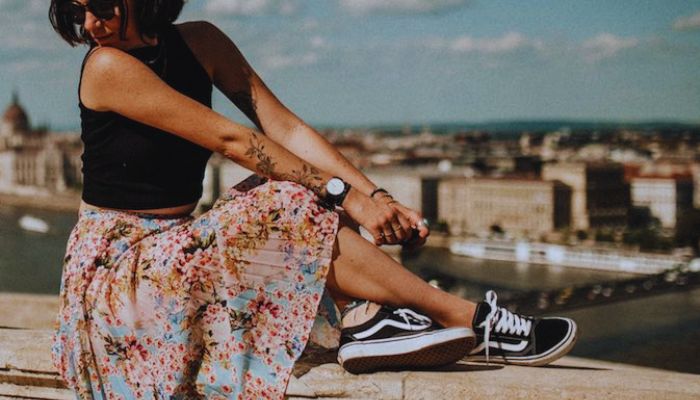 For wearing Vans you don't need to be an athlete. Vans sneakers are can fit any profession, age, and place. If you are a school student or a regular corporate employee, Vans shoes easily go with your attire.
4. Comfortable
As you know, vans is a sports shoe brand. Like other high-end sports shoes, vans sneakers are so comfortable.
Their canvas or suede materials are used as upper body, and both materials are super breathable and comfy.
Not only that, their rubber sole is well gripped which gives good traction along with cushioned ankles that support your ankle area fantastically.
5. Popular Among Celebrity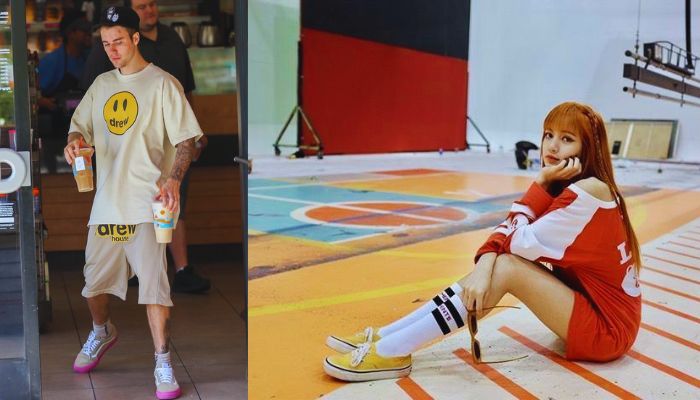 Nowadays, most celebrities are kinda biased about $60 Vans. Celebrities like Rihanna, Bella Hadid Justin Bieber, Kristen Stewart, and much more love to complete their look with a Vans pair.
The craze of Vans now broke the Hollywood boundary. Global artists like Blackpink members rock their concerts wearing Vans sneakers.
For celebrities' favorite shoes, many high-end brands and designers have started to collab with vans.
6. Customize Option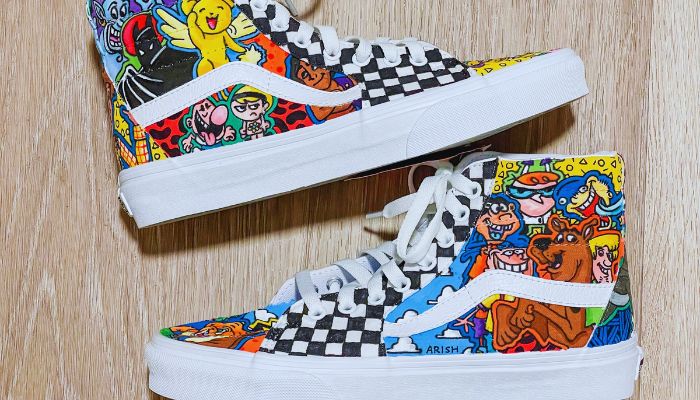 Vans most models have come with simple and minimalistic designs. But if customers want to customize their vans with color patterns or materials, brands provide that options too.
Vans gives you so much flexibility that you can choose any colors, patterns and even do some embroidery on your Vans.
So you can show your full creativity and be the owner of unique Vans pair.
7. Price Range & Durability
Who doesn't want to buy a Branded shoe and flex in front of friends? But maximum brands prices are too high that sometimes It's quite hard and impossible to buy it, especially students face that problem.
But Vans do justice to their young consumer. Though they are a worldwide popular shoe brand, They keep their shoe price in an affordable range.
Van's price range is very appealing. Maximum Vans model price starts from $60. Some Van's slipper comes at $40! For its low price range, young students also can afford a pair of vans.
Vans are made with durable material, so you can easily use a Vans shoe for 2 to 3 years if you occasionally use it. But if you regularly use it, it will last for 8 to 12 months, which is a good deal according to its price.
Which Vans Model is Most Popular?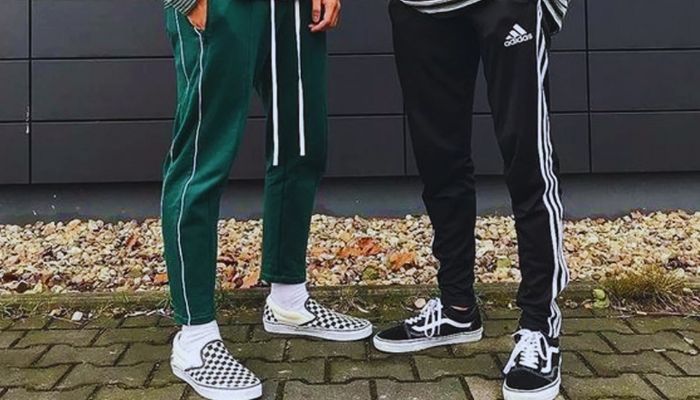 Vans' old-skool line is the most popular among all Vans shoes. These Vans old skool are most popular in teen to youth. For Van's versatile design, it's easily matched with school uniforms to after-class hangouts.
You may notice that in many Netflix school or teen dramas, actors are wearing Vans with their school outfits, which also increases Van's popularity among young people.
Nowadays, Checkerboard slip-on of vans is also on trend. This is very easy to wear and has a cool look. Also, Checkerboard Vans represents racial unity. Adults to teens Check board slip-on is perfect for style on.
Conclusion
Vans is the most desirable shoe nowadays. For its classic versatile outlook, it crosses all the boundaries like age, profession, and place.
In this article, I have described the reasons for Vans being the most famous shoe brand in the last few decades. If you are a sneaker head, you should have one pair of Vans.
It's not just a regular sneaker, it's a must-have for a fashion lover. If you have any other questions, don't hesitate to ask in the comment section.
Peace!