Starting a new business depends on your dedication. Profit or loss It's totally up to you.
The sneaker business is quite profitable with a proper guide and knowledge, you can reduce risk and make a better position in the sneaker plug. Becoming an entrepreneur is one of the most thrilling and rewarding experiences.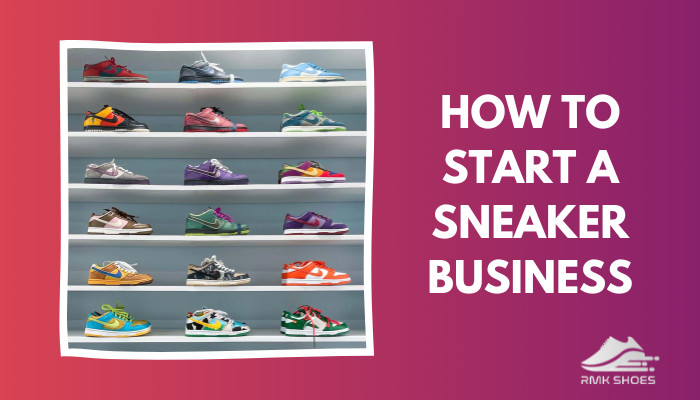 A blessing in disguise is a huge risk and failure behind the notable success.
If you've discovered me here, you've already taken that critical first step. I'm here to share my experience with you, it'll help you to create a strong business plan for your desired start-up.
Hang tight till the end to know each step precisely.
How To Start A Sneaker Brand
Starting a business is not rocket science; it's an art.
Not all businesses consider themselves as a brand, an innovative and sensational idea makes a renowned brand.
Your offering must be so valuable that your client will be eager to open their pocket. The quality the individual receives from you should make them so delighted that they are willing to repeat the procedure regularly.
An innovative strategy is the only method for a small brand to compete with and defeat large enterprises.
Initially, I realized that no one in the world is born with management experience. Before establishing a sneaker brand, you want to make sure you are well-prepared. You must adjust to shifting circumstances if you want to manage a successful firm.
You have to understand the field and fix your target customers. If you fix your goal appropriately, then your business will face fewer obstacles.
Before launching your very first product or service, you must establish your brand and create an audience that will be eager to consume you the moment you open for business.
When you want to become an entrepreneur, you should build yourself like a complete package of field management of your desired sector.
The more you work on your sneaker brand, the more the brand grows.
Young entrepreneurs frequently draw off their motivations but become disappointed when it diminishes. The greatest strategy to attain any professional or personal objective is to put all the necessary steps into the paper.
You can consider a new sneaker business with a newborn baby; the more you adore it, the faster it will grow. It's also so delicate.
Check out to know the differences between Tennis Shoes Vs Sneakers.
Step by Step guide to start a sneaker Business
There are numerous approaches to starting a firm and numerous crucial factors to take into account. You can determine how much money you'll need to start your business with the guidance of your business strategy.
Making a business strategy requires doing extensive market research on your industry and the characteristics of your target market.
If you are dreaming of your identity through a sneaker business, you must complete all the necessary steps properly.
Here are the following steps which help you to attain your dream:
Select A Suitable Name
The very first step of starting a new sneaker business is finding an appropriate name for your business. A brand name tends to create its image.
Follow the essential fact when you set your business name:
Choose a name that holds a meaningful appearance of your organization.
Use a simple and well-known name but keep it innovative; don't repeat an established company name.
Keep a name that is related to your sneaker business; the name is 1st marketing attraction.
Establish A Business Structure
The most important part is to create an effective business plan where you find each and every part of your sneaker business.
You have to establish a full strategy for your dream business in the business plan.
Here are the component before making a business structure:
A written summary of your business plan with every detail is called an Executive summary.
Make a brand overview where your consumer knows about your organization's history and growth.
Industry analysis is an essential part of your business growth. You have to collect and research over them how the sneaker brand competes and becomes successful.
You find your target customer and attractive area by getting an effective market analysis.
After field research, you'll list the major direct and indirect rivals you'll meet and compete with.
After completing the step properly,  trust me, you are almost close to achieving in your sneaker business.
Follow our epic guide to know Can Cowboy Boots Be Business Casual?
Accomplish the Operational Management
A design takes imagination, idea generation, and planning.
Operational management work for internal operations. It works with total management, operations, financial and marketing plans.
Let's discuss the operational elements of business management:
Management Team
At first, you have to make a complete management body that accomplishes all your business programs and executes them properly.
Operations Programme
You complete the SWOT analysis, where you know about all the Strengths, Weaknesses, Opportunities, and Threats. To run a smooth business, beware of all sectors which may affect your long-run assumption.
Financial Plan
A financial plan is the most important factor of a sneaker business. You ensure all the financial segments of your business when you invest and retrieve the money.
Determine the cost and profit of each sneaker.
Marketing Scheme
You may follow the 4P program before launching your designer shoe in the marketing plan.
4P means you definitely know about the Product, Price, Place, and Promotions of your sneakers well. A better knowledge of each function before launching a new model of your shoe.
For better marketing of your new brand, you may make a slogan that describes your sneaker in one line.
Create A Legal Structure
Thinking about how each structure will affect your tax liability and day-to-day operations are critical.
Whether your personal assets are at risk or not when structuring your firm.
Here are the most common legal structures:
Sole Proprietorship
The entrepreneur is liable for all debts and liabilities in a sole proprietorship. For legal and tax reasons, the proprietor and the corporation are considered as one individual.
Thus, you may be liable for all business debts in the event that the company fails.
It's simple to start a sole proprietorship. No further paperwork needs to be submitted to your state. You have full control over the company.
Partnership
A partnership is an agreement made by two or more individuals who intend to launch a combined sneaker company.
In this structure, the growth and risk of loss are distributed to all business owners. No one faces extra losses or benefits from the partnership.
LLC (Limited Liability Company)
LLCs require a legal representative and may be owned by one or more individuals or businesses. Versatility in administration, turn taxation, and limited personal liability is benefits of an LLC for a sneaker business.
Luckily, LLCs provide owners with liability protection. They are among the simplest commercial enterprises to establish.
Corporation
A corporation works just like an LLC and limits your personal accountability for commercial debts. There are naturally two types of corporations.
The C Corporation is a legal corporation that operates independently of its owners. The majority of larger businesses and startups seeking venture financing are treated as C-corps.
However, an S Corporation offers its owners limited liability protection as well as the option to carry through corporate income to save double taxation.
Following are the major legal structures you may adopt of them in your business. You have to prepare fresh and clean paperwork for the legal structures of your sneaker business.
You may also like to read: Are Work Boots Business Casual?
Get a License, and Complete Registration for Sneaker Business
A company license, a seller's license, and a resale license are all required. The laws that apply vary according to your industry and region. For additional information, get in touch with your regional government department.
The Internal Revenue Service (IRS) will provide you with an Employer Identification Number (EIN) if you register your business with them.
In order for your firm to handle legal documents, you must select a representative. He helps you to find the short and suitable procedure for your sneaker business.
Fund For Your Business
Small enterprises need to incorporate a number of different sources of funding.
Private savings, support from family and friends, bank card financing, bank loans, and business angels are the key funding options for a sneaker business.
Angels are those companies or individual investors who invest after reviewing your idea and product. If you want any investors, then you have to attract them by offering variations of innovative product design.
Business Insurance
For security purposes, you need to apply for your business insurance. Your company needs insurance even if it's a cottage organization or you have no workers.
Additionally, it covers unwanted threats by your staff or merchandise.
An insurance representative may assist in identifying the coverages that are suitable for your company's needs.
Develop Your Marketing Materials
Marketing materials are essential for attracting your target customer and their desired demand of selection.
Here are some simple methods for your sneaker business:
Develop a strong logo for your sneaker business by taking your time. A logo represents your sneaker brand and the product you design for your customer.
A basic informational website or an online marketplace are options for website design.
Utilize social media to direct visitors back to your website, where they can browse your catalog of offerings and make purchases.
Offer high-quality digital content that makes it simple for visitors to get the right answers to their inquiries.
For better response and understanding of customer requirements, these are the essential components of marketing upgradation.
Business Account for Your Sneaker Business
For your business transaction, a business is mandatory for your business purpose.
You can apply for loans and facilitate other offerings which are launched only for business purposes.
Running a brand is not very easy. Certainly, You need to transfer huge amounts for your payment, but a normal account can not provide that transaction, so a business account is a must for you.
Buy or Import Your Business Equipment
You have to collect suitable components for your sneaker. A sneaker is a sensation for youngsters, you may provide them with the best product to meet the benchmark.
That's the reason you pick the best material at an affordable price from anywhere.
The following criteria are essential when you dream of starting a sneaker business on your own.
How To Start a Sneaker Business online?
Many first-time business owners are incredibly enthusiastic about launching their businesses. And the famous business which at first blocks your mind is the sneaker business.
Most of us think of launching the first product in an online store and running it as a side-earning option.
The rate of returns of footwear is the main obstacle for any shoe store. The rate of return reaches almost 35%, which is three times more than in general eCommerce.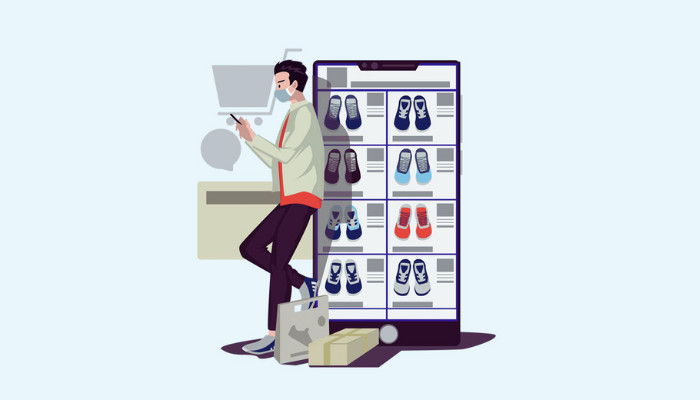 But after all the discussions, I sometimes prefer online because, during the pandemic, only online stores provide us with essential goods. And when your fund is limited, online might be a great option for your desired sneaker business.
I advise selecting a niche product that tries to define particular market demands as a starting point.
You will provide their desired sneakers if you target a minimum range of customers.
Moreover, you have to have special knowledge and consideration for such criteria as the price range must be affordable, create a fanbase, and target a minimum but repeat customer.
There will always be no shortcut, but if you have a clear vision of how the business should operate, it will be easier to establish the site's structure and other operational elements for your online shoe store.
So, please don't give up; face all obstacles if you want to run a sneaker business on your own.
Should I Start a Sneaker Business?
Yes, if you are ready to take responsibility and understand the process of surviving, then it's the right time to start a business.
You can adopt a variety of pricing levels and business strategies that will enable you to cater to all types of customers. But before any decision you take, you should mentally prepare for the effect.
When you want to establish a business, if the first idea in your mind is to start a sneaker business, you must be a shoe enthusiast. And you might know better than me about sneakers or any other footwear.
I suggest targeting a minimum customer and attracting them by offering such innovative products your customer never anywhere else.
Make sure your cost budget is minimal; less expenditure will help reduce each sneaker's price.
Starting a sneaker business might be a little risky, but if you maintain the potentiality, then no one beats you up, and you reach the top of the spire. So be a responsible entrepreneur and achieve what you want.
Look Before You Leave
So, should you actually decide to launch your own company, I STRONGLY advise you to create a foolproof business plan.
I hope The guide will show you a smooth path to starting a new sneaker company. For better feedback, follow each step sincerely and note down the obstacles for further issues.
Let me know in the comment section if you face any problems with any topic, I'll be there for sure.
Till then, take care.