When you own a leather boot, you have to know the proper way to seal them.
I have a few pairs of leather boots, and you know how expensive those shoes are. I don't wear them when the winter comes because they might get wet.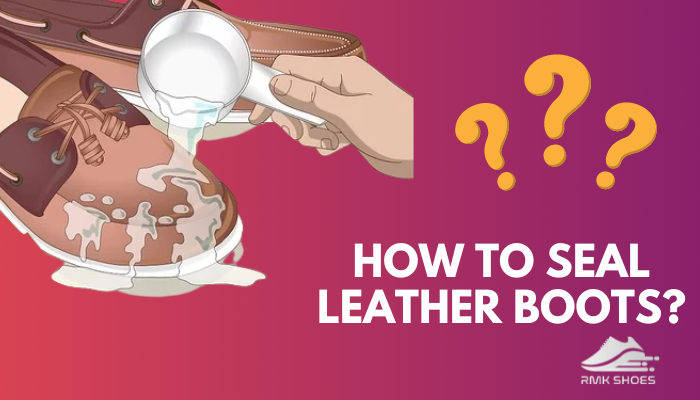 After that, I researched and found some effective methods to protect my leather boots.
However, if you waterproof boots properly, you may stay away from these uncomfortable situations. If you want to know how to keep your leather boots dry no matter the weather, you arrived at the right place.
Read until the end to know how to seal your leather boots properly.
You may also like to read about can you Wax new Leather Boots?
How to Waterproof Boots?
Many people believe that waterproofing leather boots are impossible. But that concept is false.
You need durable and prepared boots to survive anything the great outdoors may throw at them. Water resistance is essential for keeping your feet dry when you need them most.
When water stops creating particles on the surface of your leather boots, you should seal them.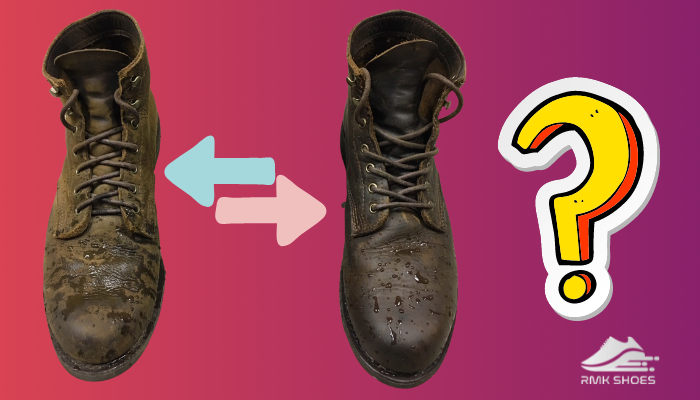 It's essential to determine the material your boots are composed of before you start waterproofing them.
For each type of material, there is a particular waterproofing product.
You must understand how to waterproof leather boots if you want to keep them functional for the long run after purchasing them.
Therefore, if you own a pair of leather boots, now is the time to get your hands dirty so you can simply seal them.
Waterproofing them throughout the rainy season is usually preferable rather than allowing them to soak while your feet get wet.
There's a high possibility your boots already have an initial waterproofing treatment on them, whether they're for hiking, working, or just fending off the weather.
However, you'll need to treat them frequently if you want to keep your feet dry in the long run. Waterproofing ensures that it does not absorb too much water to prevent the leather from irreversibly deforming.
If you want to use your leather boots for many years to come, conditioning and waterproofing them yourself is the simplest and most economical alternative.
Related contents you should read about how to get creases out of Leather Boots?
5 Easiest Methods for Sealing Leather Boots
It's awful when moisture leaks into your boots since it causes discomfort and occasionally even blisters.
The good news is that if you properly seal your boots, you won't have to worry about wet feet again.
After cleaning your shoes well, let them air dry naturally before waterproofing them. It is essential to begin with, clean shoes or boots, ensuring that all mud, filth, and dust are removed.
Breaking in your leather boots is the first step in waterproofing them. You must break in your boots if they haven't already before beginning the waterproofing process.
Avoid the tendency to hurry the procedure by using a hair dryer or heater.
Because doing so could lead to the uppers burning and cracking, which would compromise the waterproof seal.
Here are the most reliable methods for sealing your leather boots:
Boot Waterproofing Oils
A variety of boots can be treated with oils to keep out moisture and increase their longevity.
Use a soft cloth and a moderate amount of waterproofing oil to evenly cover the boot when applying the oil to your leather boots. Rub an oil block, which has been solidified into a block, over your footwear from top to bottom and side to side.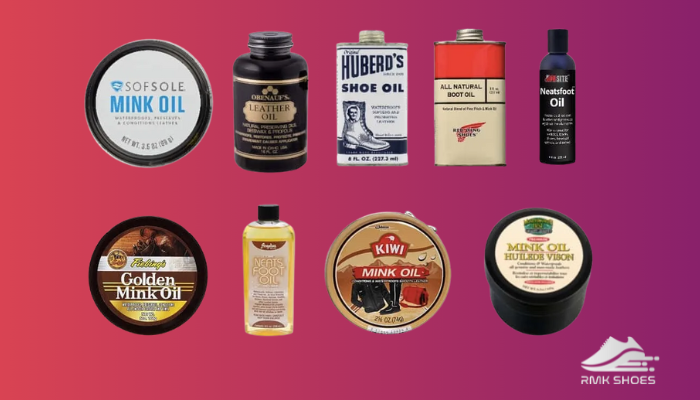 Make sure not to over-apply oils like minerals if you're waterproofing leather boots.
Your boots will require some time to dry properly after the process. A location with normal temperatures, low humidity, and excellent ventilation should be chosen for them.
The Wax Sealing Procedure
The traditional method of wax sealing has several benefits. Another widely used substance for waterproofing leather boots is boots wax.
Beeswax is one that is well known since this process was used for sealing.
It's a more comprehensive technique for boots. Unless you have newer boots or boots that have recently had their soles replaced, it is really helpful for sealing your entire boot.
The wax must be massaged into the leather to be applied. Make sure to evenly distribute the treatment throughout the whole surface area of the shoes by moving in a circular motion.
It might be necessary to gently heat the wax in order for it to soften, depending on how hard the wax is.
You might need to apply multiple thin layers of wax to achieve the best results. After the wax has dried, the extra is rubbed off.
The wax sealing method lasts for a longer time than the other. These procedures save your boots from water for a minimum of 6 to 8 months if you follow the steps I mentioned. 
Waterproof Silicone Boot Spray
Boot spray is the most reliable and easy process for sealing your leather boots.
Silicon spray is the best choice when you are concerned about your time. It's popular for the best time-consuming process.
Boots spray is a chemical product you should be prepared for spraying your boots; little mistreatment causes a huge loss. Before spraying, you have to straighten the shafts of your boots.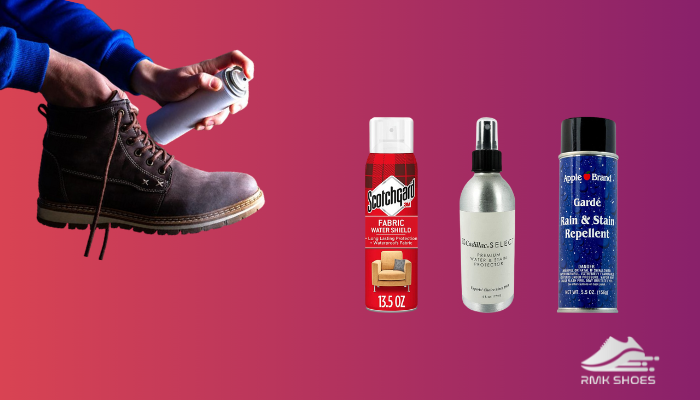 Make sure you secure the entire area by laying down with paper and maintain the other criteria which are instructed for using the spray.
Maintain an 8-10 inch distance when you are spraying. It might be dangerous for your face and eyes. Spray until your full boot covers properly, Then dry them in a natural way.
Minimum 24 hours leave it for the proper drying process. The leather boot might change the color, it looks darker after using silicone spray.
After drying well, if you think the full coverage and well sealed, then you have to reapply the full procedure again.
It's up to you; if you think thatt the 1st time you applied it very well, then there's no need to reapply.
Leather Boot Cream for Sealing
A famous and traditional technique is using the cream. It is used by professionals, but it's the easiest technique for beginners.
There are no exact rules or regulations you must follow when applying them to your leather boots.
The cream is called lanolin, which is made from sheep's wool. It's the most ordinary process.
You have to apply it by using a soft cloth or applicator, you massage the cream all over your boots. You massage the cream clockwise after applying, remove the excess cream and dry it well.
You can use any type of product, but ensure the product covers your boots fully.
Using Seam Sealants
Using urethane seam sealant for new boots isn't essential. But many of us use seam sealants to keep the boots long-lasting, and it also seals the leather boots well.
You can use seam sealant for your used boots for any type of occasion.
If you want, you can avoid the technique, but this technique can be helpful for anti-creasing your leather one.
Follow our guide to know how to distress Leather Boots?
How to Waterproof Leather Boots without Changing Color?
Generally, the boots go dark when applying the products. Some products change the color of the boots for a shorter time period, and some change it for a lifetime. Not all spray or cream changes the actual color, but some of them are worse in changing.
There is a home remedy that is short lasting as well. But it never changes the actual color of your boots.
Vaseline is a product that provides you a short-duration waterproofing without changing the color. But there is no guarantee for the time duration of sealing.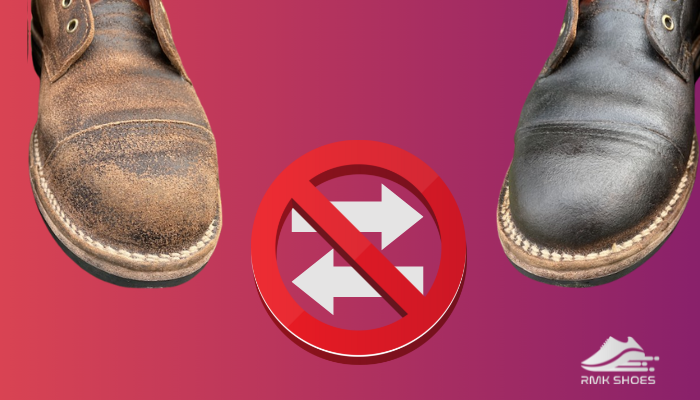 However, you might use these for your regular purpose. But no worries, it doesn't damage your leather quality by using it regularly.
And applying Vaseline or transmission oil is the straight method. You can appeal with a soft cloth and rub until the total boot is covered well. After drying, you can apply it again.
Don't use the dryer to complete the drying process faster. It might take more time to dry.
Check out the easiest way to know can you wear Leather Boots in the rain?
How to Seal Cracked Leather Boots?
Crack is obvious if your leather boots lose their moisture.
Sometimes leather cracks are irreparable. You are lucky if you find the crack in 1st stage, then maybe you revive your leather boots.
However, it happens with the real leather and failings of proper care.
To prevent or compromise the initial cracks of your leather boots, you have to follow some surefire steps.
Here are the steps for sealing your cracked leather boots:
Clean Your Leather Boots
You can use a soft horsehair brush to clean your leather ones. Remove all accessories like insoles, laces, and extra footbeds for cleaning properly. Rub your leather with a soft cloth in a circular motion, and do it until all dust and dirt are removed.
If needed, you can scrub them by using a mild soap. After using saddle soap for your leather boots, rinse them with water and clean them properly.
Before moving to the further step, ensure your boots are properly dry.
Use Mink to Hydrate Your Leather Boots
Cracks happen when leather boots lose their own oil. Leathers are made of animal skin or shells, and their skin is naturally hydrated.
It occurs when you use various products and processes to seal your boots.
Mink oil should be your 1st option to prevent cracks. If you use it regularly for your leather boots, this situation will never be faced. I always use these because I don't want cracks in my boots.
You apply mink with your hands and rub it with your thumbs. You rub continuously until the leather absorbs the oil well.
After applying properly, you remove the extra oil by using a soft cloth.
Make sure you leave your boot for a minimum of 24 hours to dry well. You can keep it for a week.
Use Filler for Conditioning
You can use the water-based filler to get the best result for your deep cracks. It's the last step to removing or minimizing your leather cracks.
You can buy a total filler kit from any type of online based website.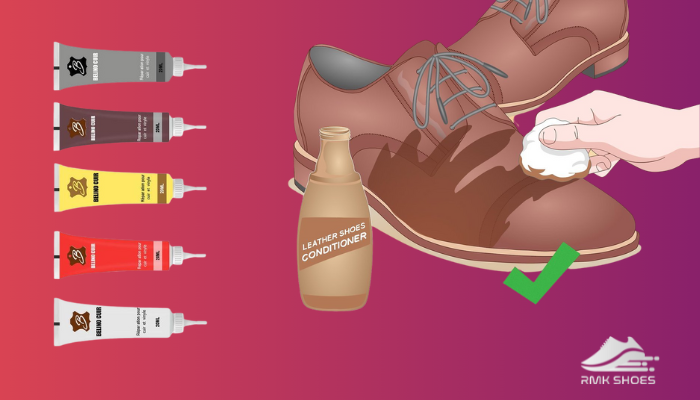 If your cracks are deep, then you should directly apply the filler with a knife. After that, dap proportionally where the visible cracks in your boots are and constantly dab till the cracks are showing.
You should leave your boots for 30 minutes to fill the cracks. After filling, you must rub to remove the extra filler.
It might change the exact leather color, leather looks a little pale for using filler.
So that you can use some polishing materials after using that if you prefer, then you can color your boots to remove all the color variations.
Some more guides on how to break-in Leather Boots?
Do You Seal Leather Boots at Home?
I love my leather boots; they're more expensive than the other fabric or rubber shoes. For these reasons, I take care of them like they are my children.
Before, I was not as caring as I am now. But when my favorite boots crack and are totally damaged by absorbing the excessive water.
Then I use those methods to cure my leather boots. And believe me, these homemade processes or traditional techniques are best for real leather boots.
Maybe you wonder why I don't go to the cobbler. I think, but the leather boots are so delicate, and I don't want to hurt them anymore.
I tried these methods and followed the proper steps. I got the best result at my own place.
Any type of procedure you choose, I suggest you complete the whole process by using your own hand at home. And please follow the instructions when you use the chemicals.
Also, check out our separate post about how often should you apply mink oil to Leather Boots?
A Final Look
Don't worry about your leather boots for use in winter after applying any methods to seal the leather boots. Feel the winter and use waterproof boots confidently, which you prepared with your own.
I hope my guide will help you. If you know any other methods which I didn't mention in my content, please inform me.
Share with me in the comment section about the process you followed and whether it worked or not.