Among the best-selling outdoor boots, Muck boots and Bogs Boots are on the top list.
From their quality to their outlook to preference, these two have been reigning ever since. With a neoprene and rubber combination exterior, they resist water or any liquid completely, not to mention the ultimate comfort these boots provide with functionality.
So, here comes the ruling question, which one to get? And if both are on the top list, which one should be in your closet?
Here, I am going to provide you with all the information that will clear up your confusion.
And guide your path of choosing the pair fit for your specific condition and weather demand.
Keep reading till the end, and you will find your desired boots.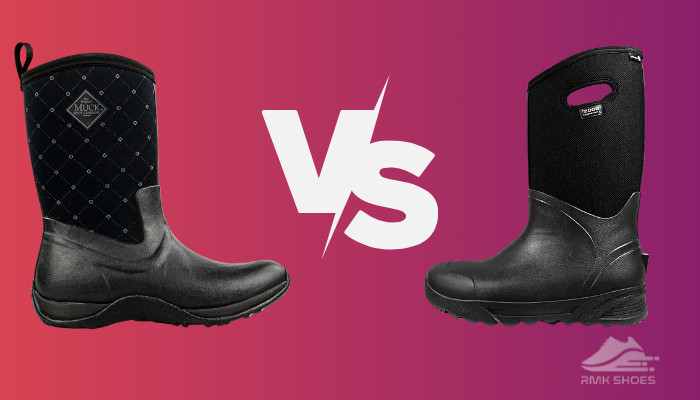 Muck Boots Vs Bogs Boots: A Quick Overview
Both of these boots offer their own features that have charmed their buyers. Let's see what all the fuss is about.
Muck Boots
The best-selling boots from the manufacturers of this brand have unique qualities that have attracted consumers worldwide. The molded rubber bottom of these boots has made them stand out among their competitors in the case of waterproofing features and versatility.
The snug fit that these boots have can replace the need to wear socks if it's not too cold out there. And the different heights of these boots offer can also be adjustable, which makes them extremely versatile.
The feature that is worth mentioning is the self-cleaning outsole. What this does is it keeps dirt, mud, and small stones free from the outsole.
Some users have complained after a little use, the materials tend to tear, and some have also mentioned that the boots were not warm enough for their feet.
Bogs Boots
Being originated from the harsh and damp weather of Oregon, the boots from this company are made keeping in mind the ultimate comfort while working outside.
They are quite famous for being warm and water-resistant. The boots are versatile to use for outdoor purposes.
The rubber material of these boots made them compatible with cold weather and icy surfaces. Another outstanding service that these boots provide is a convenient handle that most companies don't offer. This extra feature makes it easy for its owners to slide these bad boys easily.
Check out our separate post: 5 Best Cheaper Alternatives to Muck Boots
What Are The Main Differences Between Muck Boots And Bogs Boots?
Although these boots brands are on the top list in the boots industry, they feature quite dissimilarities on their own.
To pick your favorite pair let's dive into the different characteristics of these boots:
Durability
In the sector of durability, Bogs boots and Muck boots have waterproof material, which is a mix of neoprene and rubber. This element is well known for maintaining the warmth of feet during heavy cold weather.
To specify Muck boots, they feature self-cleaning properties,  which makes it easier to keep them clean, which is a significant advantage to grab on.
Sweat Elimination And Odor Reduction
When you are wearing a compact shoe for an extended amount of time, it is a common concern if it creates a bad smell to repel others. Manufacturers have kept in mind that these boots are structured to eliminate moisture.
Bogs boots use an organic technology named DuraFresh to eliminate bad foot odor. Their specific lining controls sweat too. Meanwhile, in the case of  Bogs boots, they do not feature any of these properties.
So, in this sector, Bogs boots have changed the aspect.
Ease Of Use
Being heavy-duty boots, both Muck and Bogs boots are comparatively easy to put on and off.
Bogs boots have a handle to grab onto while sliding in or out. This makes them different from others.
However, Muck boots are more wearable than Bogs boots.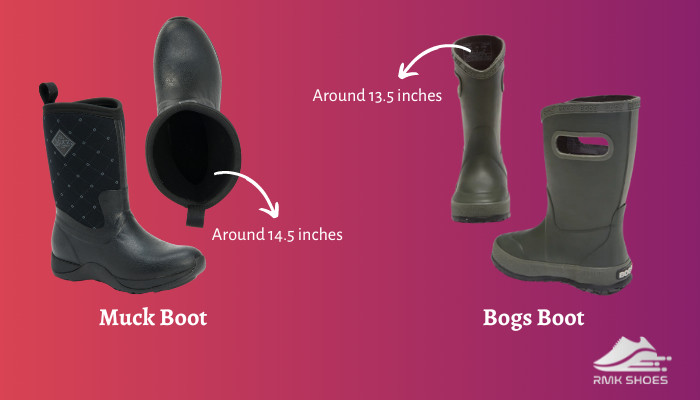 The muck boots have around 14.5 inches openings, and at the same time, Bogs boots have around 13.5-inch openings, which is making owners biased towards Muck boots more than ever and adding to their market value.
Price
It is considered that the more the cost, the better the boots will be, but in most cases, that is not true. There are times when a pair less costly can provide the same features as an expensive one.
Some products of Muck boots are cheaper than Bogs boots. Users have stated that in the case of durability, Muck boots are offering the same service in spite of being on the less costly side.
In short, the way of using a particular product tells how long it can last. If the user is careful enough, any pair can last a significant amount of time. In the case of pricing, muck boots are the winners.
Grip
As both of these outside work boots are designed to tolerate extreme nature obstacles, the manufacturers have made sure they have slip-resistant properties. But Muck boots have won the game with their latest snow boots.
The Mucks Arctic Ice Sports model has a unique new sole that features Vibram Icetrek soles, which are insanely grippy on ice.
If you live in an area submerged in ice, these Muck boots are your jam.
Pros And Cons Of Mock Boot And Bogs Boot
So far, you have learned the information you will need here. I will specify more details that will work to your advantage.
Mock Boots
Pros
»

Amazing sole option.

»

Significant color options.

»

The price limit is within the budget.
Cons
»

Sweat protection can be improved.

»

Some owners have complained about the proper size.
Bogs Boots
Pros
»

Provides the ultimate cold protection.

»

No compromise with durability.

»

Flexible.
Cons
»

Size issue.

»

Slightly overpriced.

»

Questionable outer sole design for some models.
Let's Find Out The Similar Features Of Muck Boot And Bogs Boot
When you want to buy one particular boot and don't have any budget issues, all you need to know is the common facts that both boots have. That way, it gets easier to choose according to your palate of preference.
Let's find out what both companies are offering in the same aspect:
Design And Style
While designing their boots, both of these manufacturers have thought carefully to reach the demand worldwide, although they are just meant to use for work purposes
Recently, as you know, people are being more fashion forward, and as a result, like me you are also looking for boots that will look cool enough to wear outside of work. Both Bogs and Muck boots are into the game. In the female sector, they both launch bright-colored eye-catching models. Bright purple, gray, and embroidered embellishments are so popular if you ask me.
Men, have a variety of options that can work for different occasions and weather to offer comfort with cold protection. However, the color variety is still limited but more optional than other companies.
Waterproof
For outdoor footwear, both these companies are ensuring super waterproof products. Sometimes they even go overboard, making these way too liquid resistant that they are failing to evaporate sweat and starting to smell unpleasant.
While looking deeply, one thing that I have found is for Bogs boots, the editions with handle facilities are a bit less waterproof and can get wet when you go on walking in streams. Other than that, they almost provide equal benefits.
 Comfort
During my search for comfort in boots, the main fact that I noticed was that the definition of ease is different for everyone. If you are a teen, your main focus is going to be the outlook rather than comfort but for an adult, comfort is being able to do hard work without their feet hurting.
To specify, Bogs are slightly snugglier and thus gained more popularity. It does not mean Muck is any less. Some Bogs have higher rubber due to their construction. But if you have a wider leg, mucks should be your choice.
Warmth
Both Mock boots and Bogs boots use neoprene bootie materials which are well known for providing warmth to your feet. In Bogs boots, they use Neo-Tech, which is actually a four-way stretch technology. It is used in both of their low-temperature and lighter-weight versions, and these cover up to -40 F/C
For Muck boots, they also provide cold protection from -40 F/C to almost -60 F/C.
So, you can choose your model depending on your surrounding temperature, and if you have unstable temperature issues, you can buy multiple pairs too.
Features Of Bogs Boot
Bogs are well known for their soft and comfy features. Besides that, they are offering sustainable fashion choices too.
The best features Bogs Boots are offering are given below:
Seamless construction
Flexibility
Outstanding quality
Types of Bogs Boots:
Bogs companies are offering various options for everyone's individual preferences.
Here are the types you can check while buying:
Bogs Classic Ultra Mid
Bogs Bozeman Tall Rain Boot
Bogs Classic High Snow Boot
Bogs Rubber Insulated Boot
Bogs Boots For Women
While being out in cold weather, the feet get cold at first. Bogs have women's winter boots, women's ankle boots, and women's snow boots. Lined with BOGS Max-Wick, these evaporate sweat and have Neo-Tech waterproof in solution.
 The top-rated Female Bogs Boots are:
Whiteout Tonal Camo.
Whiteout Adjustable Calf.
Whiteout Fleck.
Sauvie Slip On Boots.
Features Of Muck Boot
Mock boots being the most affordable winter boots feature other qualities.
Most outstanding features of Muck Boots :
Comfort.
Warmth.
100% Waterproof.
Sustainability.
Types Of Muck Boots
The Mock boots brand is producing new designs every year, and their versions are upgrading day by day.
Here are the top 5 variations of Muck Boots:
Men's Chore Tall Boot.
Men's Arctic Sport Tall Boot.
Men's Wetland Tall Boot.
Men's Woody Sport Tall Boot.
Excursion Pro Mid.
Muck Boot For Women
This boot line also has female collections for women who have to work out hours in the harsh weather just like men do.
For women, they are featuring 100% waterproof material, a slip-resistant sole, and a dual-density footbed with memory foam.
 The top-rated Female Muck Boots are:
Alpine Supreme With Shearling.
Ankle Leather.
Women's Original Duck Boot.
Brand History of Muck Boots
The brand name Muck Boots has its ultimate goal written on them. This boots company has been out in the market for over almost two decades. The founder Jim Donohue started making booty-styled boots in the basement of his house back in 1998.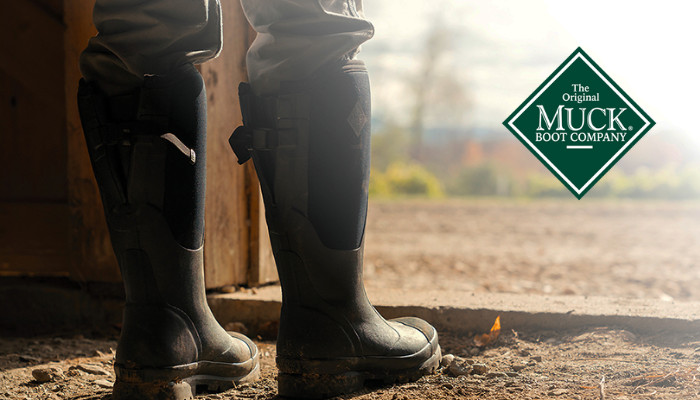 This brand mainly focuses on providing comfortable outdoor work boots for farmers, workers around rural areas, and others. Since then, they have produced and offered over 60 types of boots so far, and many more to come.
Brand History of Bogs Boots
This worldwide famous brand originated in Oregon, known for its extremely harsh weather. It is also called the land of dairy farmers and rural workers. Because of extreme weather, it was quite difficult for the outdoor workers to have a pair of boots that could provide functionality and comfort at the same time. From that perspective, this brand started their journey. These boots cover your arches, heel, and toes.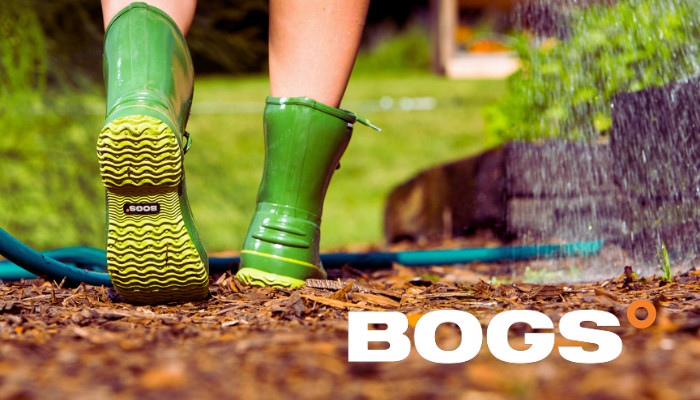 And since their launch, they are offering quality shoes both for male and female workers out there. Outside farmers and other occupation holders who have to work long shifts are finding comfort along with functionality.
Which One Should You Get?
You can get any of these two boots in accordance with your choice. If you are asking me, I would say the side of Mock Boots is heavier than Bogs Boots.
Though Bogs Boots are extremely comfortable to wear, they offer easy wearable access, and some models are overpriced too, but still, they are on the market for their outstanding service.
Meanwhile, Muck Boots are the ultimate game changer with durable features, compromised budget, lots of color options, and sustainable soles. These Boots should be your first option when you buy or would consider buying among these boots. Even from Mucks Boots, there are endless options to choose from.
FAQ
Are Bogs Boots Good For Winter?
The Neo-Tech technology of Bogs Boots is able to tackle up to -40 C/F temperature. They are suitable for cold weather, but Muck Boots can cover more cold than that. According to the cold level, you can choose yours.
Do Muck Boots  Stretch?
Muck Boots do stretch. They are designed in such a way that customers with wider feet can easily find their pair and wear them comfortably. This feature makes Muck Boots versatile.
Are Muck Boots Good For Hiking?
These boots are made of 100% leather and are suitable for the taught weather of the mountains. Whether you are going walking, running, camping, fishing or hiking, they will do it all. So all you have to do is just your favorite model.
Final Verdict
To conclude, it is hard to choose from these wonderful options. Both manufacturers have their own versions of top models to offer.
So when you are planning to purchase any of these boots, you need to focus on your needs. Both of them are specialized in comfort, quality, durability, outstanding sole, waterproof features, and not to mention the variety of colors for men, women and children too.
I am hoping this detailed article was helpful and eased your way of choosing your ultimate pair or if more than one, it's even better. And if you still have some other questions, don't be shy just ask.
Don't forget to let me know how this article helped you to find your boots.
For your further queries about any other type of boots, stay tuned.