Owning full leather shoes is pretty exciting. But sometimes we found a stiff pair, which is uncomfortable to walk with.
Consequently, the excitement becomes a nightmare when you can not move your feet easily.
As a shoe enthusiast, I also struggled with this issue. Luckily, I discover some easy ways to make my pair soften. In this article, you will find all my elongated methods along with some important facts about the transition period.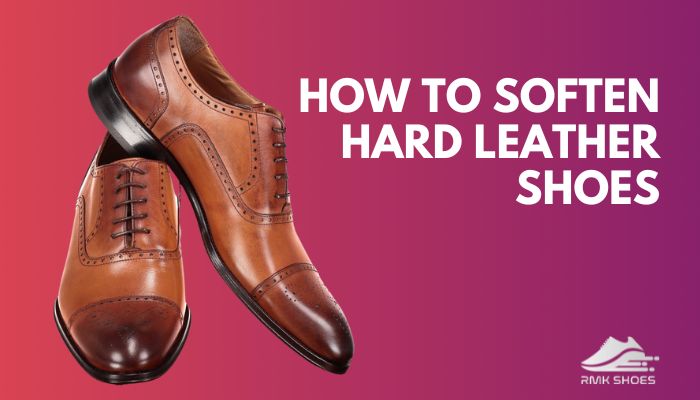 Read along!
What Makes Leather Shoes Rigid?
Before applying any procedure to soften your hard leather shoes, you should identify the reason behind this rigid situation. Actually, the level of stiffness depends on the leather category and other factors.
We all know, leather is a modified version of animal skin. There are three types of leather that are, full-grain, top-grain, and bonded leather.
Full-grain leather comes from the top layer of animal skin, where all grains exist the most. Moreover, that leather is the hardest leather to modify, yet it's the most used leather in shoe production.
After the leather category, now I'm describing some external reasons that make leather shoes rigid.
Here are the reasons for leather shoe's hardness:
Storage Techniques: The most common problem is our storage methods. Leather shoes are delicate and easily damaged in excessive dryness and dampness.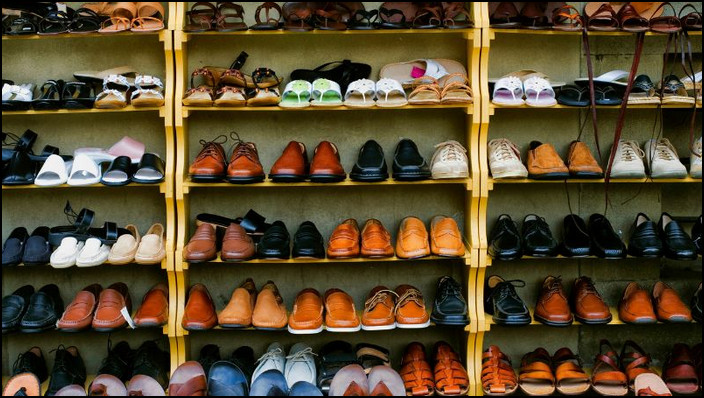 So, we should keep our shoes in room humidity, such as 35% to 45%.
Overstretching:  Sometimes we can't understand how to break in the leather boots and apply some stretching process. For this overstretching process, we lost the smooth surface and transfer them to a rigid form.
Excessive Heat: We used the blow-dryer for easy drying. But that excessive heat reduces the natural moisture and makes the leather boot sturdy.
When The Leather Becomes Aged: after using your leather boots for years, the pair lost their natural oil and offered a rigid appearance.
For these reasons, leather boots need to catch up on their natural moisture and become stiff. This stiff form of leather pair always invites unwanted cracks.
Soften Stiff Leather Shoes: 7 Effective Ways
As I have already mentioned in my previous segment, there are many ways that make leather stiffer, yet there are a lot of options to make them softer too.
If you are gonna search on the internet to convert your hard leather shoes to a softer form, you are stuck between their thousand options. I'm sharing only 7 methods, that I found constructive among all the methods.
Let's check out the verified methods to soften stiff leather shoes:
Apply Mink Oil
Mink oil is the most applied and effective process to soften hard leather boots. You should follow some steps to complete this procedure smoothly.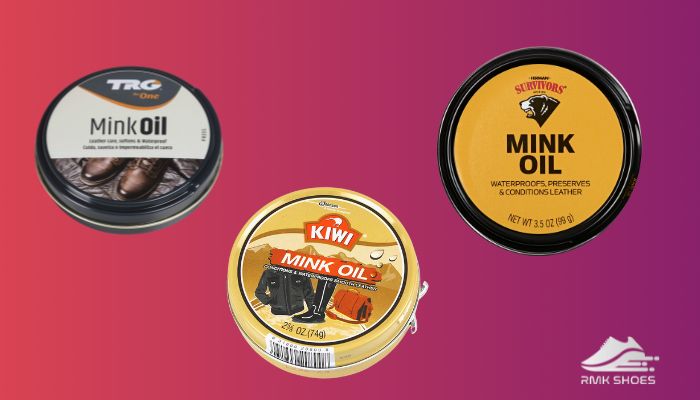 Here's how you apply mink oil:
First, you must clean your shoes using a saddle soap bar. Because other chemical soaps may make your leather shoes stiff to stiffer.
Choose an available branded mink oil from the shoe store. And apply the oil sensitively. Use the limited product to polish them, excessive mink oil may ruin your boots.
Take a clean cloth and polish them until the oil distributes equally. And wipe out the extra products from your shoes to protect the natural color.
Try this procedure to soften your leather boots once every 2 to 3 weeks. After achieving the ultimate softness, you can use mink oil only two times a year.
Use Hair Dryer
Heat is a traditional method used to convert hard leather into a squishy form. Nonetheless, excessive heat is inappropriate for leather shoes.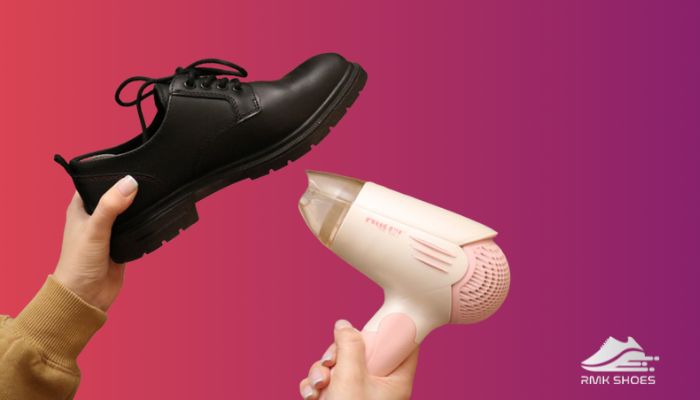 So, experts decide between formulas and find a hair dryer is the perfect tool for moderate heat.
Let's check out the easiest way to make soft your hard leather pair:
After applying leather moisturizer, you can use a dryer to soften your leather pair.
But run the blower in medium heat and make the distance between the shoe and the dyer at least 15 cm.
Use the dryer in a circular motion. Do not keep it in one place for a long time.
You can try this technique by wearing your leather shoes too.
This procedure also helps to brighten your dark leather boots. So, you should use them without any hesitation.
Using Shoe Stretcher
The cobbler community does use the shoe stretcher rapidly for stretching the boots. And it's a traditional but effective technique for stretching.
In the meantime, they also use the technical tool for softening the sturdy leather boots. You will find this equipment in every footwear shop.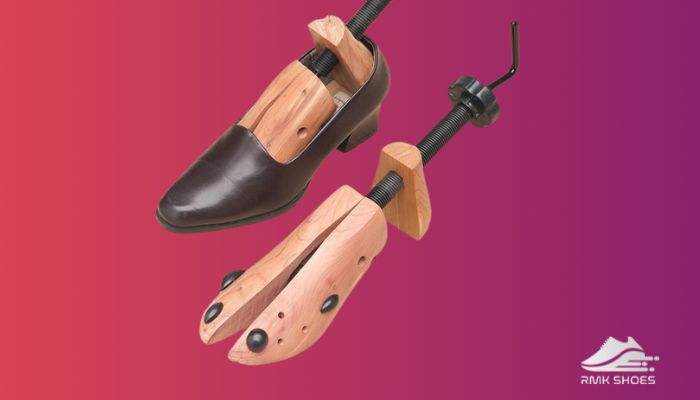 It's the most time-saving method, just complete two steps to get a better result.
Place the stretcher into your boots by following the using method.
And leave the shoes for 24 hours to get the desired result.
It's the main reason professionals use this component because they can't afford time-consuming procedures to soften the hard leather boots.
Stretching with a Spoon
It's almost the same procedure as the stretcher can do for stretching & softening. But in this process, you don't have to spend a penny to buy an expensive stretcher.
Here are the steps that you can follow to complete the procedure:
Using spoons back vigorously into the heel and straps area where usually shoes tend to rub.
Hold firmly onto one end of the straps while stretching out.
Although the hard parts will be softer, it simulates the effect of your foot.
You can try it when you feel a little stiff or hard. This process is simple yet effective to soften your leather pair.
Stuffing the Shoes with Newspaper
Stuffing newspapers and paper bags typically hold the shoe's actual shape. We often see this process in the shoe store.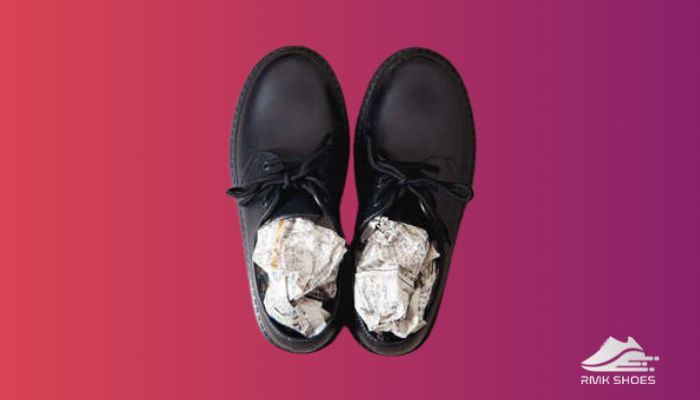 Let's find out how the stuffed newspaper work:
So, you have to roll up the papers and stuff each boot until there is no space.
Remember, you must stuff the bags or papers as much as possible and ensure that stuffed staff pressures your shoe moderately.
Leave them for a whole night. Next morning, check rigorously how much softness the leather pair offer.
Use Rubbing Alcohol & Vaseline
You must make a solution by combining water and rubbing alcohol 50/50. Also, you can store this mixture as much as you want.
First, you should apply Vaseline to your leather shoes, and give special attention to any creases or wrinkles.
Leave the Vaseline for at least 10 minutes to dry it out.
Then spritz the mixture generously where you find the creases and wrinkles.
Also, dry your leather pair at room temperature & in a cool place.
Rubbing alcohol and vaselines is the most popular duo that helps to reduce the hardness of your leather shoes.
Treating with Leather Condition
Conditioning your leather item is one of the most popular methods to enlarge its lifespan. Also, help in fast break-in the leather shoes without reducing the natural moisture.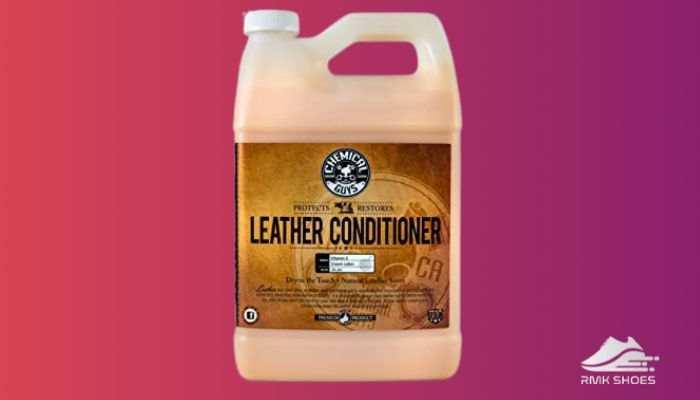 You can find a thousand leather conditioners in the market which are only manufactured especially for leather shoes.
Here are the following steps to complete this procedure:
Take a clean cloth and wipe out the dirt and excessive debris.
Apply the conditioner to the leather surface in a circular motion.
Gently apply the conditioner from the toe area to the heel area.
Let the conditioner rest until the leather totally absorbs the material.
Reapply the conditioner in the same process, if you still feel the hard surface in your leather pair.
This procedure also helps to smooth the shoes after completing the vigorous break-in process of your leather boot. And it's okay to apply it any time to moisturize and soften the leather boots.
I found the Above-mentioned methods are the most effective in my time to soften your hard leather shoes. You can choose any of the procedures that attract you the most.
Ways to Prevent Leather Shoe Stiffness
We all appreciate the prevention process because we all know prevention is better than cure. After applying several types of softening processes, now I know how important prevention is.
Let's check out the prevention process of leather shoe stiffness:
Quality matters. So do not buy any B-Grade leather shoes because that type of leather always tends to be stiff. Invest in high-quality leathers and that one pair is enough compared to 10 dupe shoes.
Avoid direct sun exposure and heat. The UV ray and exposure are prone to hard the leather shoes along with some faded spots.
Try to dry your leather footwear in a natural airflow and avert the artificial dryer to intact the moisture and softness.
Leather shoes are pretty delicate, they need regular maintenance. Use leather conditioning oil or mink oil to boost the inner moisture. Both mixtures work differently.
Last but not least, store your leather shoes by following a proper maintaining process.
Owning a branded leather shoe is appealing, but maintaining them is a quite tough task. However, by following these simple steps, you can maintain the softness of your beloved leather pair.
Wrapping Up
Softening your hard leather shoe is tricky, but you can make them simple by applying the proper process step-wise.
I hope after reading this article, you already decide which methods you wanna try with your leather shoes.
If any other questions arise in your mind, inform me through the below box. Being a shoe fanatic, I'll love to answer that.