You are an anime/manga fan and wanna dress up like your favorite character to join cosplay. But you don't know how to make shoes like your favorite character, right?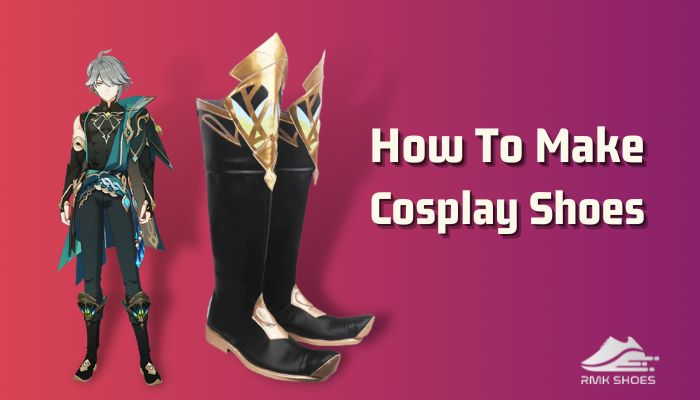 Being a cosplay winner several times, I have already created a lot of shoes for different characters. So I know many easy processes which will help you to make your desired one. In this article, I provide a step-by-step guide to turning your imagination into reality.
So let's start without delay!
Things You Need To Make Boot Cover
Before starting, you need some essential things to make the desired character shoe. You have to collect them early to reduce the making time. I am providing the basic necessary stuff below which you have to buy or collect to create cosplay shoes.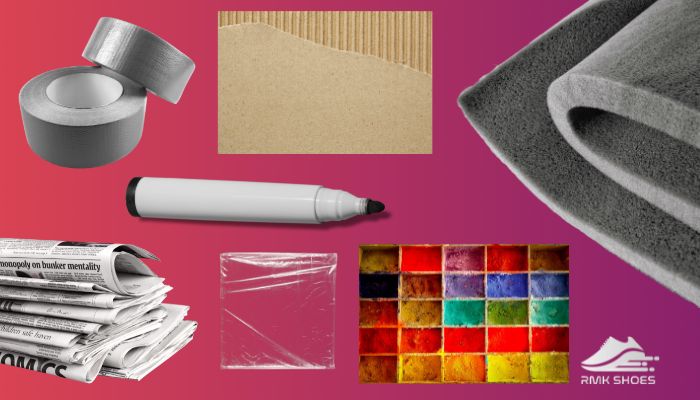 7 necessary things you need to make your cosplay shoes or boot cover:
1. Pick a Perfect Pair
The first and most important thing is to select a comfortable boot. Make sure the boot is easy to slip on and has a minimum heel. Almost every famous character's shoe is a high heel.
2. Cling Wrap & Duct Tape
To decorate your shoe, you have to wrap your shoe first. Cling wrap is used to wrap the shoe and seal it with duct tape.
3. Marker Pen
A marker pen is needed to draw patterns before cutting the shapes. Marker can help you to complete the design that you are seeking. Also, it reduces the chances of error.
4. Newspaper Pieces
Newspaper pieces will be needed if you wanna create a paper structure. So collecting some newspapers beforehand is an excellent idea!
5. Cardboard Paper
For shoe structures or creating decorative shapes, cardboard is a good option. It's a strong material and easy to glue.
6. Fabrics/ Foam Sheet
Fabrics or foam sheet is used for the outer surface. Takes fabrics according to the look you are trying to achieve in your cosplay shoes.
7. Colors or Decorative Pieces
These things totally depend on desired shoe design. Color always attracts people, so it's very crucial that you choose and gather the colors and decorative accessories that you require.
Check out our separate post to know can you spray paint leather shoes.
How To Make Your Cosplay Shoe?
After collecting all the stuff, you are ready to start making your dream shoe. There are many processes to make cosplay shoes. Here, I will provide 2 easy ways to make cosplay shoes.
1. Using Newspaper Pieces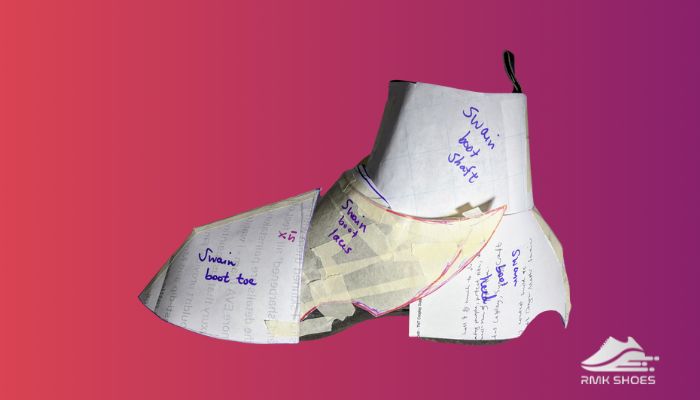 Newspaper mold cover is the easiest and cheapest way to make cosplay shoe. It's perfect for low-neck cosplay shoes. The high knee will be a bit tough to make with newspaper mold. But it's not impossible. Just follow the process.
After wrapping your shoe with cling wrap and locking it with a duck or adhesive tape, additionally, if you want a high-neck one, then wrap it up to that height.
You have to use a brush to glue on the wrapped shoe.
Then place small newspaper pieces on it to cover the whole shoe. Let it dry for hours, or use a hair dryer to dry it fast.
Note: Take help from your friends if your shoe length is up to your knee. Because you can't bend your leg when you do this job.
Since your shoe is dry properly, it's done to make a structure or cover for the boots. Now take a paintbrush and coat it with white color. Let the color dry, and your base is ready.
Now paint your boot to make it just like your favorite character shoe. That's it!
Follow our guide on how to decorate crocs.
2. Using Fabrics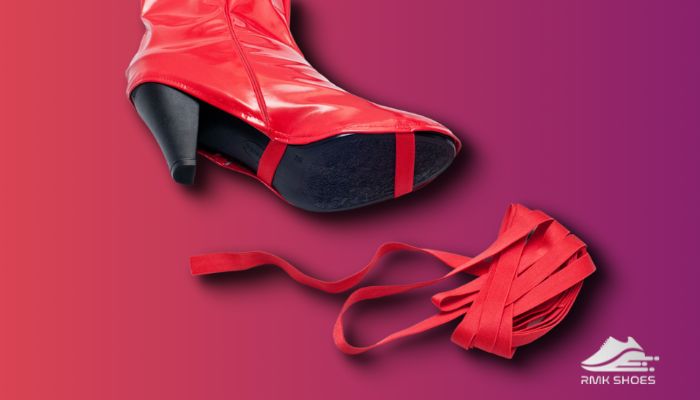 If you want a high-knee cosplay boot, a fabric boot cover is the best. It is flexible and looks almost real. But the main hassle is the sewing part. If are good at it, this is an easy-peasy process.
Here's what you need to do to make cosplay shoes using fabrics:
First, wear the shoe and wrap it with cling wrap up to your required height. After that, cover it with masking tape. Then draw the seam line on it and cut it.
Note: Don't bend your leg during taping time, it will destroy the boot cover shape.
Now take the fabric, and use stretchable fabric to make a cosplay shoe. Now trace the previously cut-wrapped tapes. After tracing, cut down the fabrics and sew them with the machine.
If you don't want to sew it, use a foam sheet instead of fabric. Just trace the cut-wrapped tapes on a foam sheet and cut it. Now glue the cut parts, but make sure there is a way to wear it. Or put a portion open then set it on your leg and lock the open parts, and yes, it's ready.
Now decorate it as you want with colored paper or ribbon.
These are the two processes I frequently use to make my cosplay shoe. These are very cheap processes, and the output is outstanding. So don't delay, make your own.
You may also like to read: prevent acrylic paint from cracking on shoes.
Conclusion
Making cosplay shoe is not a big deal, but for beginners, it might be confusing and seems very difficult.
In this article, I shared my own process for creating cosplay shoes. It will guide you to make your own pair. So go ahead, Wish you good luck.
For any queries, feel free to ask.