No matter where you go, a wrong-fitted shoe may turn your pleasure walk into horror. However, being a duck boot user for years now, I know how difficult it can be to determine the right size to purchase.
Like other boot folks, are you also wondering whether Bean boots run big or small?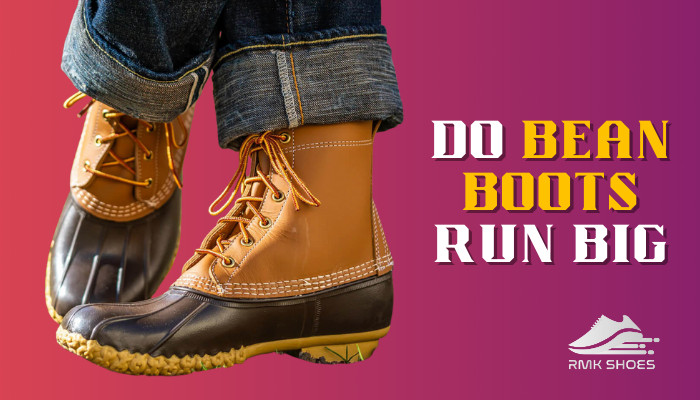 Worry not! This article will clear up all your confusion about Bean boot sizing while guiding you to get the right-sized pair.
So, keep reading to find out your perfect Bean mate!
Do Bean Boots Run Big?
Yes, Bean boots run pretty big when you wear them without heavy socks. Hence, if you are a whole sizer and want to wear these duck boots with light socks, choose one size smaller than your normal size. But If you are a half-sizer, buy one and a half sizes down, as these boots only come in whole sizes.
LL Bean boots offer a wide range of styles and designs for men, women, and kids as well. The brand's commitment to quality and comfort has made these boots a favorite among outdoor enthusiasts and casual wearers alike.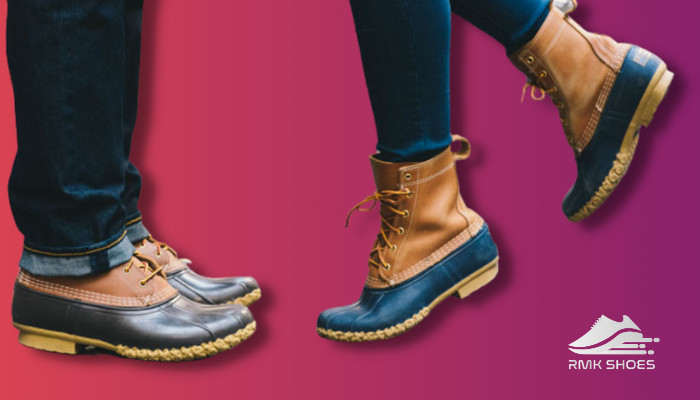 However, when it comes to fit, sizing up these duck boots can be quite tricky. The fit can vary depending on the type of socks worn and individual foot shape. So, It's always a good idea to measure your foot and compare it to L.L. Bean's size chart.
While being made with premium leather and insoles, Bean boots don't stretch over time. But still, they tend to run big, doesn't matter which style or design you choose.
Meanwhile, while purchasing these boots, you need to give a thought about the L.L.Bean Boots Sizing Guide to get the perfect fit.
How Do Bean Boots Fit?
It's important to note that Bean Boots come in both men's and women's sizes, so make sure to select the correct size for your gender. When it comes to the fit of the boot, there are a few things to consider.
Here are the things you need to consider for getting a perfect Bean fit:
Sizing
As sizing for Bean boots can be quite difficult, you need to give some concern here. Before purchasing, you need to think about the socks you are going to wear with them and also the lining of the boots.
For example-
In order to wear the boots with light socks, going one size down will give you a snug fit. For example, go with size 7 boots when your standard size is 8–8.5.
But to wear them with heavy boot liners or thick socks, go with the standard size. As an example, choose size 8 when your regular size is 8–8.5.
Still, in case the sizing bothers you, order one size down and try them on. If they don't fit properly, you can easily make a return call.
Width
Bean Boots are available in narrow, medium, and wide widths for both men and women. So it's important to select the correct width for a comfortable fit.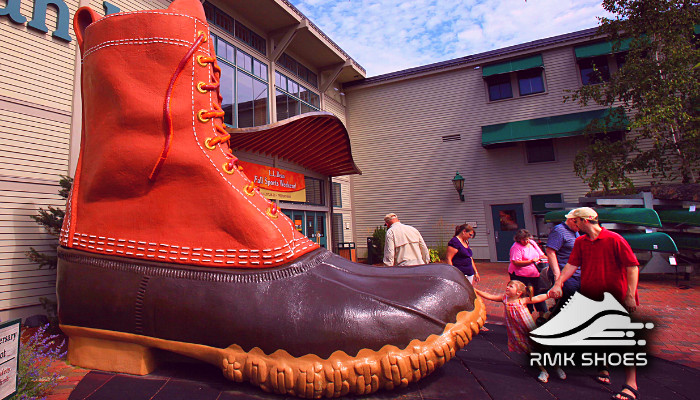 The boots won't fit you perfectly until you get both the right size and width for your foot type. For an instance–
For winter or rain boots, LL Bean suggests picking the medium width for both standard or narrow feet users. Even if you got the right size for your small feet, the narrow boots will feel tight when worn with thick socks or additional liner. Hence, the medium-width boot allows you to wear them in every weather.
And for folks with wide fit it's pretty simple to choose, just go with the wide ones. Doesn't matter which socks you pair them with, they will give you a snug fit.
However, you should still try the boots out before purchasing, as fitting may vary with each and every person.
Lining and Insulation
Bean boots offer both insulated boots for winter and non-insulated boots for warmer months. Insulated boots come in 3 variations– Thinsulate, Gore-Tex, and Shearling-lined.
Though you may use the general sizing guide for the first two, boot sizes will be slightly different for the last one. For example–
If your regular size is 8-8.5, you need to order 8-sized boots when to wear with light or mid-weight socks.
But to wear the boots with thick or heavy socks, you should go with one size up, like size 9 for a standard size of 8-8.5.
Bean boots also offer removable insoles, meaning you can also replace the insoles to get a comfortable fit.
How to Get the Right Fit for L.L. Bean Boots
You will find many variations of Bean boots for each activity and weather, for example, boots for standard work, hiking, and also for snowy and rainy days.
But to get the right fit out of all the Bean boot varieties, you need to follow the below techniques:
For a snug fit, wear a thick pair of socks with thin insole boots, as they have more space for ventilation.
Before purchasing, try the boots with the socks that you are going to pair them with. This allows you to find your best fit no matter how tricky your foot size is.
While putting on the boots, check for at least one finger space between your heel and the back of the shoe. You will know you have the right size when the finger passes the space easily. If not, then the size is smaller for you.
Conversely, with a bigger one, the finger will find more space than a snug fit. In such a case, get one-sized-down boots.
In case you don't wanna size down, get the boots with true size and see if they give a snug fit when the laces are tied tightly. If not, then you must go with the smaller size for a comfortable fit.
If you get confused with the sizing of Bean boots, just order 2 different sizes– one true size, and one smaller size. As with the superb customer care of LL Bean, you can easily exchange the unfit ones anytime if not worn outside. Thus, after trying them on both, you can keep the boots that fit you better.
Overall, you can find your perfect and comfy LL Bean fit while keeping in mind the above-mentioned tactics.
What Height of L.L. Bean Duck Boots Should You Get?
LL Bean boots are available in 6-inch, 8-inch, and 10-inch styles. Other than variations of heights, they also offer additional features also.
But which height to choose depends on some considerations, and they are-
Purpose: If you plan on using your duck boots for outdoor activities such as hiking or camping, a higher one like an 8-inch or 10-inch may provide better protection against the elements.
On the other hand, if you'll be wearing them for casual everyday wear, a 6-inch Bean boot may be more suitable.
Weather conditions: In extreme weather conditions, such as heavy snow or deep mud, a high-top boot will be more practical. But for milder weather, low-top ones will give you more comfort.
Style preference: The height of duck boots also affects the overall style and look. Higher-height boots can create a rugged and practical look, while lower-height boots can be more casual and versatile.
So, you can go with 8-inch boots if you want, a versatile pair to wear throughout the year.
Personal comfort: Ultimately, the height of duck boots is a matter of personal preference. Try on different heights to see which feels most comfortable to you.
Moreover, no matter what height the boots are, you must choose the pair that fits you snugly while fulfilling all the requirements.
Final Thoughts
L.L. Bean's Bean Boots, also known as duck boots, are a popular style of boots known for their durable construction and versatility. But to get the most out of these outstanding boots, you have to find the perfect fit.
As for the doubt about the sizing of Bean boots, I hope this article has cleared your mind.
To get more info about duck boots and their sizing, just leave a comment below.