Crocs are a fan favorite for their comfort, convenience, and durability. However, when it comes to buying new crocs, many people get confused about their sizing.
One of the more common questions is whether the width of Crocs differ between the men's and women's shoes.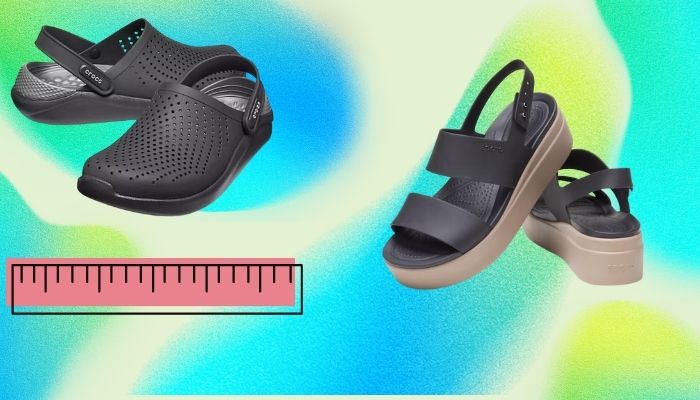 Crocs specifically for men are wider and more chunky, whereas those made for women are slightly slimmer. However, most Crocs are unisex, meaning they could be worn by men and women, both – and they have a standard width that fits all gender.
Nonetheless, to get the best fit Crocs for yourself, there are many other factors that you need to consider – and I will be discussing all of them for you right here. So all you have to do is read this article till the end to know everything before purchasing your Crocs.
What Are The Different Types Of Crocs Available?
Even though they are mostly unisex, there are four types of Crocs available.
The four types of Crocs are unisex, men's, women's, and kids' Crocs.
Since the unisex Crocs are for all genders, they have both the male and female sizes written on them and the width is standard. This means they can be worn by men and women alike.
Since unisex Crocs are very similar to those for men's and women's, in the end it comes down to the colors, designs, and chunnkiness that differs the men's from the women's – and I will be elaborating them next.
Lastly, Crocs for kids – which can also be subdivided into Crocs for boys and girls, as well as for kids aged 1-5 and 5+. The Crocs for kids are designed keeping the comfort and safety of kids in mind.
They are spacious and roomy, yet they have a good grip on their feet so that the shoes do not slip off.
So, moving on to Crocs for men's and women's – how do they differ?
Check out to know about Crocs Classic Vs. Crocs All Terrain: Ultimate Comparison Guide.
Are Men's Crocs Wider Than Women's Crocs?
Yes, men's Crocs are wider than women's Crocs. While men's Crocs are wider and bulkier, women's Crocs are more slender. However, if you like the bulkier looking Crocs, you can also find women's Crocs that are chunky while maintaining the slimmer width for women for a more comfortable fit.
When I carried out a comparison between the men's and women's Crocs, it was evident that the men's Crocs are wider than the women's Crocs. But why is that? What are the reasons behind making the women's Crocs narrower?
Well, first off, women generally have narrower feet than men.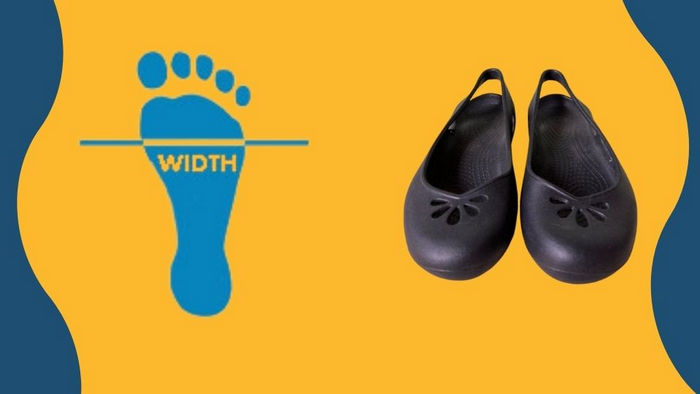 Also, check out our separate post on Oofos Vs Crocs: An Epic Comparison Guide.
As a result, many of their classic designs which offer a roomy fit, tend to be too wide for women because they are made by keeping in mind the feet dimensions of an average man. Due to this, the back strap does not grip a female's feet as well as it should.
Moreover, for females who have much narrower feet, most unisex Crocs are too wide across the top area for them.
So, the women's Crocs are made keeping in mind the narrower dimensions of female feet, all while making sure that the Crocs are still breathable and have enough space for adequate comfort.
The slimmer Crocs ensure that the grip of the back strap fits securely, preventing them from slipping off or becoming uncomfortable to wear on a regular basis.
Follow our guide to know Can You Wear Crocs On A Treadmill.
However, if you are a female who likes bulky and chunky Crocs, there's no need to be upset because they have got you covered as well.
Women's Crocs are also available in various designs. You can easily find chunky and big-looking Crocs for females which give you the perfect, secure fit without compromising the chunky look of the Crocs.
Moreover, besides just the chunky looking Crocs, you can also get Platform Clogs which provide a fantastic elevation along with the chunky look.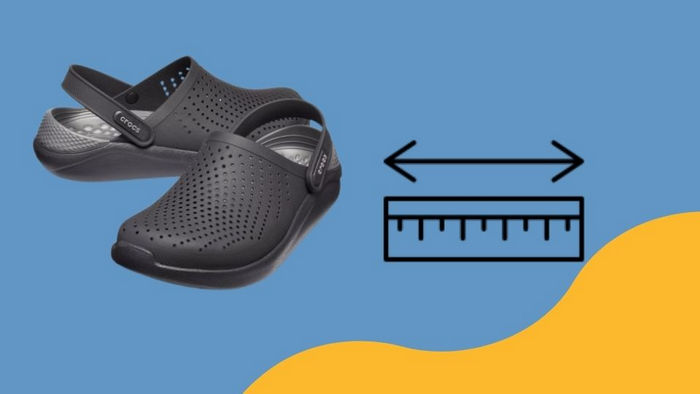 This is an excellent choice if you are going for the elevated look!
However, this is not all – when buying Crocs, you need to be careful about the sizing as well.
Check out my new post: Do Crocs Make Your Feet Stink.
Do Crocs Run True To Size?
One of the major concerns regarding Crocs that people have is how they should fit and whether they run true to size or not.
Yes, the lengths of the Crocs run true to size in most cases. However, sometimes they may run a bit bigger for some designs. However, the fit of the crocs may still be too spacious for you depending on the type of fit of the Croc that you are purchasing.
Even though crocs run true to size most of the time, the fit may not be as perfect as expected.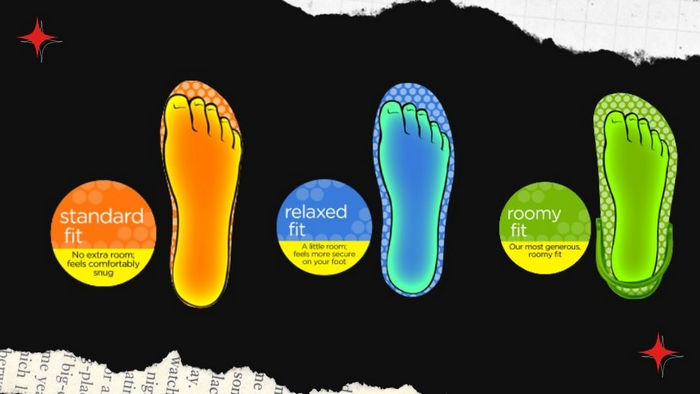 This is because of the different types of fits available for Crocs. So, before purchasing yourself a pair of Crocs, whether for male or female, you might want to check and ensure that it is the type of fit that you are going for.
How Do Crocs Fit?
Yes, crocs run true to size – you can purchase a pair of your own size without having to worry about the size being wrong. However, you should check the fit and pick the right one for you.
Crocs are available in three different fits: Standard fit, Relaxed fit, and Roomy fit.
So, how do these fits differ? And which one should you get?
Standard Fit: Standard fit crocs provide a much more closed fit than the two other types of fit.
The standard fit provides a firm grip on the feet and prevents the shoes from slipping off or moving around your feet.
This type of fit is perfect for using them at work – they are convenient, comfortable, and won't wear out your feet.
Relaxed Fit: The relaxed fit Crocs provide slightly wider fit as compared to the standard fit Crocs.
The top area of these Crocs provide some extra room for your toes, covering both the top and the sides. However, the fit is still quite secure grip on the feet.
They are good for walking around, camping, or going to the beach.
Roomy Fit: These are the most spacious among the three different fits. The roomy fit Crocs provide much extra space for the toes, at the top as well as on the sides.
If you have wider feet, the roomy fit is the perfect option for you and this is the style that you should opt for.
So, now that you know all the different fits that are available for Crocs – you can just match the fitting that you want along with the size of your feet and get yourself the perfect fitting Croc and don it around.
Conclusion
Whether you purchase Crocs for wearing regularly, casually, or at work, Crocs are an excellent choice for anyone. However, you need to ensure that the size and fit are correct for you.
Since you now know that Crocs for men run wider than those for women – you can easily get the best width for you. If you are a female with relatively wider feet, you can easily opt for a pair of unisex Crocs.
However, if you have relatively narrower feet, I would suggest you opt for the women's Crocs – choosing the style of fit according to your preferences.
I hope all this information has been helpful for you and you'll be able to find the perfect fit for yourself. If you have any queries or feedback, please leave them in the comments below.