Vans shoes are the classics in the realm of sneakers. The Van Authentic and Van Old Skool are like the two heirs of the kingdom.
Both of these classic models are so versatile and durable that they can create hesitation among consumers, like when you have to decide on one of your favorite dresses to wear at a wedding.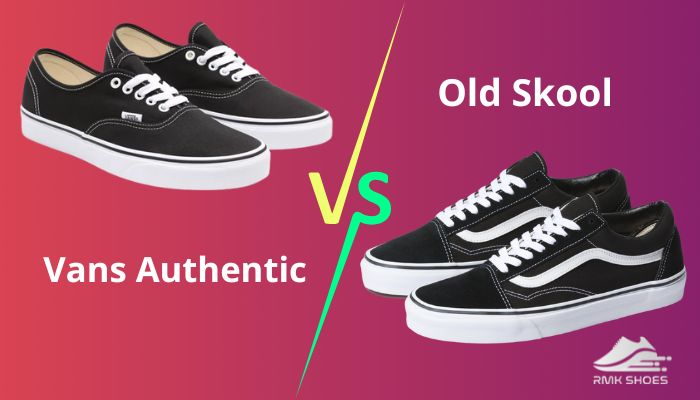 In this article, I will discuss the nitty- gritties of both shoes for you to choose which one you sould go for.
At the same time, you will learn some hidden facts about these two bad boys along the way that you didn't know before.
So, to know more about these Vans shoes, keep scrolling till the end.
Vans Authentic vs. Old Skool: A Quick Overview
Vans sneakers are one of a kind with their own specifications. And every pair represents the best quality you will want in your everyday footwear,
As a sneakers brand, Vans has mastered that.
Now, Let's dive into the most popular vans shoes:
Vans Authentic
The very first Vans heritage launch is classic Vans Authentic. The most iconic part of these models is the waffle outsole which they still have.
I like the slim and lightweight features the most. They are dang comfortable to wear for a long time.The outsole will give you an excellent grip to walk on any surface. And if you are into skating, this shoe will be your best friend.
Being over 55 years old, Vans Authentic comes with several color options and Vans launch two to three versions each year.
So, you can choose any color you have in mind.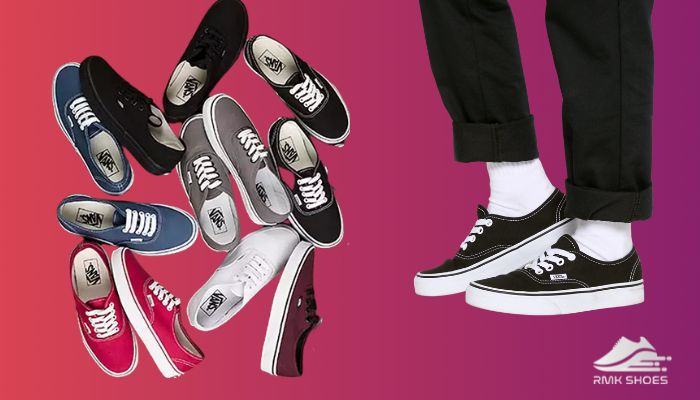 Vans Old Skool
The clean design of Vans Old Skool represents the chic look to pair up with any outfit that you may have in your mind.
This classic seeker is only 45 years old. But in this whole time, it kept the heart of the seeker lovers warm and in its favor. People still drool over the vulcanized waffle outsole, the cap toe and the mixed use of canvas with suede material.
Also, you can't miss the iconic side stripe logo on both sides.
Vans Old Skool comes with an enormous amount of color options that blew my mind.
Check out our separate post on Are Vans Good for Lifting.
What Are The Differences Between Vans Authentic And Old Skool?
Like any two products of the same brand, Vans Authentic and Old Skool have precise details that most consumers don't even notice when they purchase their sneakers.
So, here are the differences between these legendary Vans sneakers:
Materials
The first thing I notice while buying any footwear, especially sneakers, is the materials.
I like to wear shoes for my daily activities; the main reason is to protect my feet from getting burnt in hot summers. It may seem unusual to you but let me explain.
You are walking on your feet. So taking care of them should be a crucial priority.
Vans Authentic shoes come with suede, canvas and leather materials. Old Skool models feature a canvas upper with suede detailing to elevate the looks.
Vans also has a denim-made upper called "Vans Authentic Made for Makers." The denim version is for heavy-duty work, to be more specific.
This version's neat and clean look and breathable ability are worth mentioning.
Style
Van Authentic has stitching that gives them a simple yet clean look. You can style them with any outfit, mainly with shorts.
The most trendy patterns are rainbow, checkerboard, solids and skull. Rainbow is my personal favorite. I like to pair them with monochromatic outfits.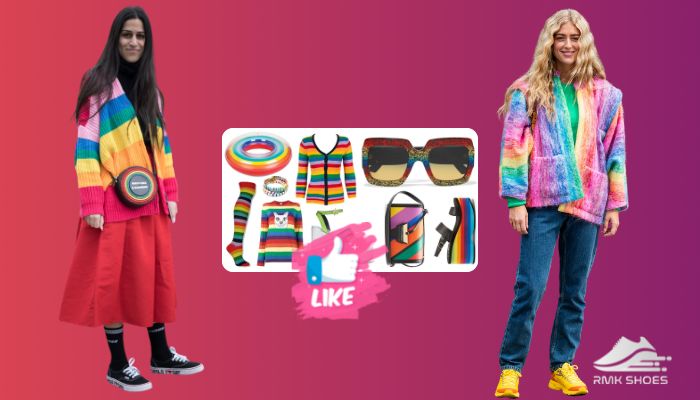 And since its launch Vans Old Skool is a symbol of fashion. The low-top outlook and lace-up structure give you a street-ready look in a sec.
The classic side strips of these models give an extra touch.
Side Logo
Most famous brands promote their products through their bold and colorful logo.
Vans is not any different.
Vans Old Skool has the iconic "Side Stripe" on both sides of the shoe, but Vans Authentic doesn't feature any kind of side logo so far.
Padded Collar
One of the main differences between Vans Authentic and Old Skool is the padded collar details.
Old Skool has a padded collar, while Authentic models don't have padding.
With a padded collar, your shoes are more comfortable for your feet, and if you are struggling with troubled feet, this feature will help you to ease your pain.
Size And Fit
You should not buy any footwear without the clarification of sizing. Van Authentic offers a wide range of sizes to fit any foot size.
For men, women and children, they have specific size charts. And the fit is generally to the point.
You can take a look at the size chart to be more precise.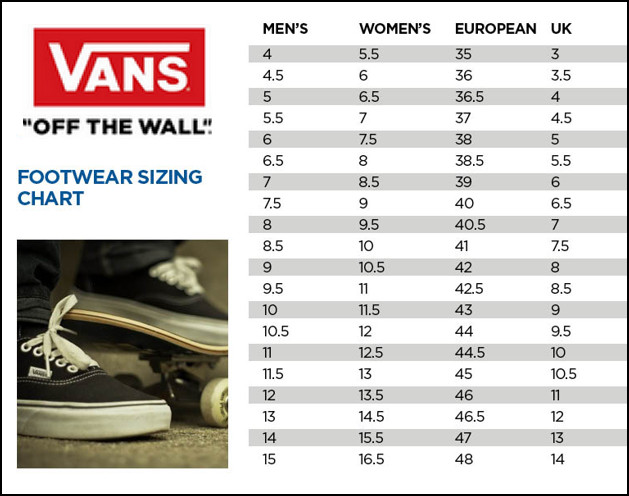 Unlike the Authentic models, size is a matter of concern for Vans Old Skool. Many users complained that these versions run a bit small.
If you are considering buying Old Skool, order one size down to fit you properly.
Upper
Vans Authentic upper is mainly made with suede, canvas and leather. These materials made them look more polished.
The recent edition of the Authentic model is a denim upper that is equally durable as the originals. The variety of colors is an attraction among teenagers.
But, this edition is not that comfortable, to begin with.
On the other hand, the Old Skool upper features traditional side strips made from canvas and suede. These materials are going to provide you with ultimate comfort.
Price
The price range of Vans sneakers is quite affordable, and they still maintain their range with grace.
Vans Authentic range 60$ and for Old Skool the range is 70$. It is clear that these sneakers are within the budget and dont vary too much from each other.
Similarities Of Vans Old Skool And Authentic Shoes
The two best models of Vans sneakers are called brothers as they have many standard features and differences, like siblings who share the same gene.
Color
Vans sneakers are well known for their ultimate color options. Which color do they not have? You just name it, and there is one for you.
The most popular color options for Authentic are chalkboard, solid colors, rainbows, etc. You can select according to your personality.
One of my friends is obsessed with playing chess, and you thought correct; he has several pairs of chalkboard patterned sneakers.
Similarly, Vans Old Skool is offering colors that you don't even know the name yet. From solids to a mix of colors, they are decorated with everything.
Sole
Most of the Vans sneakers have the UltraCush HD insole. This insole is the perfect support for outdoor activities like jumping, running and other stunts.
These shoes have the iconic waffle rubber outsole, which makes them different from any other brand.
The waffle outsole helps to hold the grip. This ensures better contact with the skateboard and ground.
You can buy them with your eyes closed to perform any kind of athletic activity.
Durability
Vans shoes are durable without any question. The canvas upper is the reason for durability. As a result, they are pretty long-lasting.
Another fact is the vulcanized design technology that provides the ultimate grip.
The total construction, along with the materials Vans uses, makes them fit simultaneously for everyday wear and athletic use.
Weight
I found that the weight of Vans Old Skool and Authentic weight almost the same. There is not that much of a difference.
The Old Skool has a few details for the elevated look that can be a reason for some extra weight. If you are concerned about it, check out the design of your shoe.
Pros And Cons Of Vans Authentic And Old Skool
Vans Authentic and Old Skool are both top-rated for their versatile use and comfort. At the same time, both of these shoes also have a few drawbacks.
Pros
»

Pros Of Vans Authentic

»

● Durable upper

»

● Padded sole with breathable feature

»

● Lightweight and comfortable

»

● Good range of motion

»

● Cushioned support inside the heel
Cons
»

Cons Of Vans Authentic

»

● The upper gets dirty soon.

»

● Lacks arch support
Pros
»

Pros Of Vans Old Skool

»

● Breathable upper

»

● Very lightweight

»

● Various color options

»

● Versatile use
Cons
»

Cons Of Vans Old Skool

»

● Narrow fitting

»

● Sizing issues
Are Vans Just For Skaters?
Not all models of Vans are suitable for skating.
Suede Vans shoes are flexible; they have special insoles, which are very good for support. These shoes offer arc support, and I like the heel function and sweat control. They tend to last long too.
Regular Vans shoes are suitable for outdoor activities like longboards and cruisers.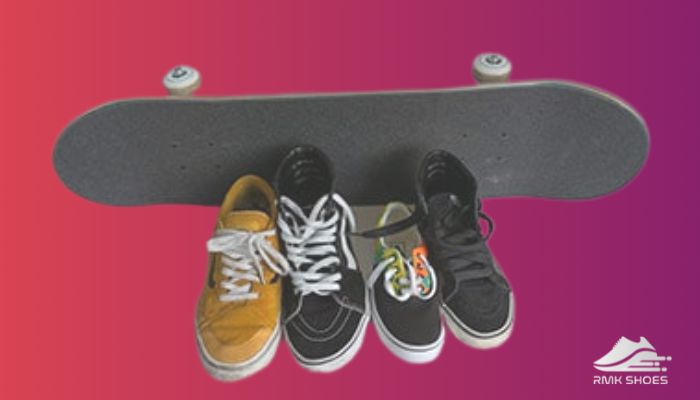 The best Vans skateboard shoes are the pro models. These come with padded insoles with Vans POPCUSH, which break within hours.
Pro models have a rubber toe cap. The DURACAP sits in front of the shoe and provides extra grip.
The best feature of Vans skateboard shoes are:
● Padding
● Grippy Waffle Thread.
Vans shoes are recommendable for outdoor activities, but you need to choose wisely from the different features that are best suitable for your activity.
How To Care For Vans Shoes?
As an outdoor shoe, your Vans are meant to get dirty and to restore their old looks; there are no other alternatives than washing them.
Vans come with different kinds of materials. Canvas, suede and leather are the primary materials.
Canvas Vans
To clean canvas Vans, you must use a brush and detergent to remove the dirt.
Afterward, take an old towel and pat dry to clear extra water. At the end, leave them to air dry.
Suede Vans
For suede Vans, use a suede brush to dust off any dirt and then, with the help of a specified suede cleaner, you can clean stubborn spots.
And leaving them in an airy place is the best option to dry.
Leather Vans
Take a brush to clean loose dirt. Take a toothbrush, warm soapy water for stubborn stains, and work your way around.
Remove any remaining soap suds with an old cloth and air dry them.
Which Is Better Vans Authentic Or Old Skool?
Vans played a significant role in the history of skateboarding. Whether it's Authentic or Old Skool, both are versatile, durable, and best for outdoor activities.
If you are purchasing Vans for the first time, choose Vans Authentic. This very first version is user-friendly, casual and stylish.
On the other hand, Old Skools are cool looking and feature more details than Authentic. If you are all about comfort but your looks also matter, you should buy them.
In both cases, you win and can enjoy the ultimate comfort Vans has to offer. So choose according to your preference.
FAQ
Are Vans Old Skool still popular?
Yes, Vans Old Skool is still very popular, and it seems like it's not going to decrease any time soon.
Should you wear socks with Vans?
It's a good idea to wear socks with Vans shoes. Socks absorb sweat, and you can wash them anytime. It's easy to wear shoes when you have socks on.
Do you have to break in Vans?
Most Vans shoes are flexible, and you can wear them comfortably from the first day. But, with low-top models, you may develop blisters. After a week or so, they are good to go.
Are Vans good for back pain?
Vans shoes are a no go for back pain. These flat shoes don't provide any arch support for your feet. These are comfortable for walking and outdoor activities.
Can you clean Vans in the washing machine?
It is not ideal to wash Vans shoes in a washing machine. You can hand wash them with mild detergent and warm water.
When cleaning, you should remove the lace and insoles and pat them with towels to remove excess water.
Final Thoughts
Vans sneakers are historical shoes with their specific qualities. From their launch to the latest versions, they have managed to maintain the promise of ultimate skateboard sneakers.
Moreover, with so many variations, Vans gives you so many options, features and colors to choose from.
I am expecting this article was interesting and informative enough to clear all your questions. And you got to know everything about Vans' two most popular shoes.
If you own any Vans sneakers, feel free to share your experience in the comment section below.
Until then, Be Safe And Take Care.