When it comes to footwear, proper support and comfort are vital because when we go out for some outdoor adventure, running errands, or simply for strolls, we spend a hefty amount of time on our feet.
So, it's vital to ensure long term comfort for your feet. And, insoles play a vital part in that regard.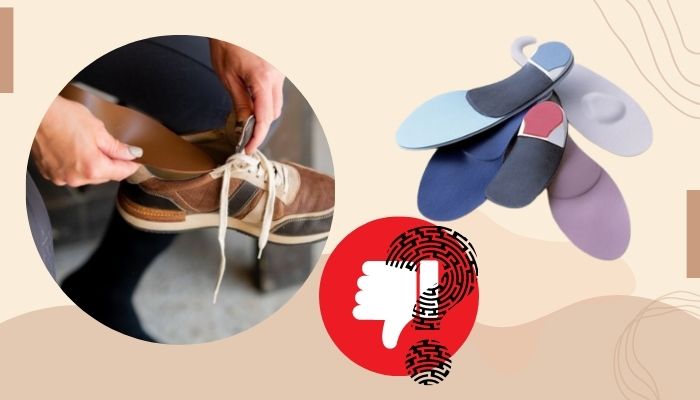 I have often encountered a question as to whether wearing two insoles together is bad for you?
No, wearing two insoles together is not bad for your feet and it will not cause any unwanted foot disorders. Especially in the case of some foot disorders that require additional cushioning, it is perfectly okay to wear two inserts in one shoe to impede any discomfort.
So, how do insoles work? Is it okay to use two at a time? And how will that affect you? To know all the answers to these questions, read this article till the very end.
What Are Insoles?
Before I tell you about the causes and effects of wearing multiple insoles together, it is important that you know what insoles exactly are and how they work.
Insoles are also known as inserts, internal soles and foot beds.
They are usually made of bits of different fabric and their main purpose is to make the footwear more comfortable by adding a cushioning effect, adjusting and improving the fit, and sometimes providing additional heating.
Insoles also protect the feet by reducing the force that acts on them and acting as shock absorbers.
Especially for shoes that do not provide enough arch support, added insoles can relieve the strain and tension on your feet.
You can even find specialized inserts that can be used in case of injuries or foot conditions where discomfort is common.
Go through our epic guide on how to Clean Shoe Insole
Can You Wear Two Insoles In Your Shoes?
You can indeed wear two insoles inside your shoes. Wearing two insoles is not bad for your feet in any way.
You can do this when your shoe does not fit well, if it's too loose, then adding an insert will help improve the fit, so you won't have to change or replace your shoes.
If you want to add one extra insole for enhancing comfort, then I would suggest you use an orthotic insole, which is a special insole for foot injuries and ailments – they enhance the comfort due to the enhanced cushioning.
However, I think it is important to warn you that just getting a pair of new inserts or insoles may not solve your foot issues – just because it works for some people, does not mean it will work for everyone.
Follow our other guide to know how to Clean Yellowing Soles Effortlessly
Why Do People Wear Two Insoles Together?
You know by now that wearing two insoles instead of one or none is completely fine. But why do people wear two insoles? What does it do for the feet and the wearer? Well, I will be telling you just that.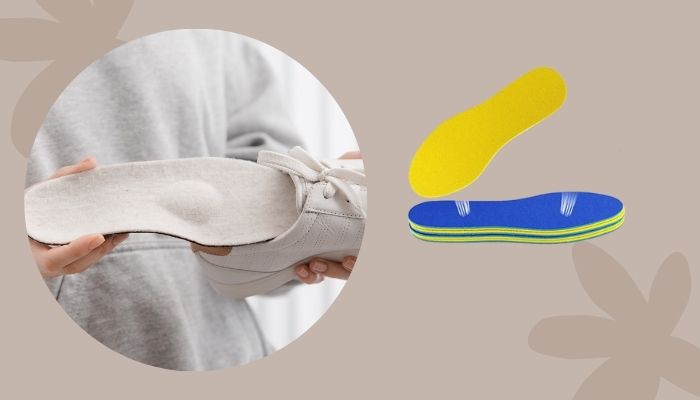 But before that, you check out how to Clean The Soles of Dance Shoes
Here are the reasons for people to wear two insoles together:
Improves The Fit Of Loose Fitting Shoes
If your shoes are too roomy or too big for your feet, the sides and upper of your shoes will become uneven as a result of the empty space.
Moreover, this may cause you to lose balance and face unwanted injuries.
If you don't want to replace or change your oversized shoes, then additional inserts are the best option for you.
Putting in an additional footbed inside shoes that already have plenty of room inside of them will help minimize any gaps that might allow your feet to move about within the shoes, which is especially helpful if you are wearing thick socks.
Check out my new post Sno Seal VS Obenauf's
Alleviates Discomfort For Foot Ailments
One more reason why individuals use two insoles is so they can alleviate the discomfort that comes along with certain foot ailments.
These foot problems can range from pain in the ball of the foot to various types of neuromas.
Extra padding and cushioning need to be placed below your feet if you suffer from different types of foot conditions. Especially if you plan to stand for a significant amount of time during the course of the day.
Moreover, the extra insoles will improve arch support – especially if your shoes do not provide any arch support, then extra insoles will help your feet and body.
The padding helps reduce the stress and pain that you feel on your feet and your knees.
All you need to do is make sure that the size of the new orthotic insole you are stacking precisely.
Also make sure, it sits nicely on top of the current one or the footbed of the shoe in a way that will not overlap in a way that will cause discomfort.
This is the only thing you need to pay attention to while doing this.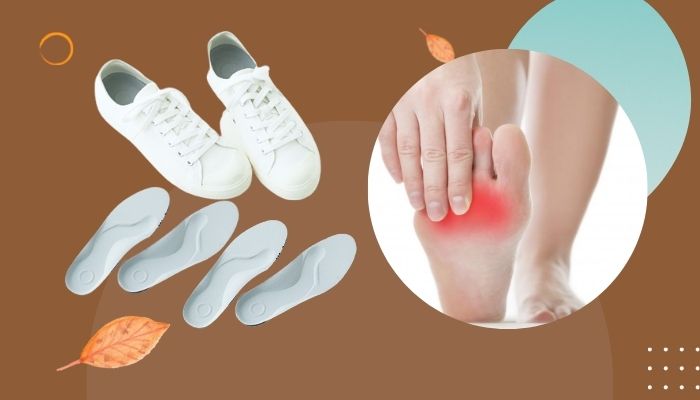 You may also like Dansko Vs Klogs
Keeps Your Feet From Fetting Wet With Sweat
There are a few categories of footwear, the materials of which do not provide the wearer with an adequate ventilation system and do not keep the wearer's feet dry when exposed to damp weather.
It is possible to make them more breathable by using two insoles, which will also help keep your feet dry.
You can keep your feet dry by using two insoles that will absorb the excess water and moisture, this will also enable air circulation so that your feet can breathe while wearing these shoes.
Extends The Lifespan Of The Original Insoles
Another reason that is different from the rest is protecting the insoles of your shoes. The use of two insoles helps prevent damage to both your shoes and their insoles.
There is less pressure put on your feet and shoes when you have two insoles because they absorb the stress and protect your feet from it. This results in less pressure being applied to your feet and shoes.
Since less pressure is being applied to the insoles of the shoes, their lifespan will increase and they'll be in good condition for longer.
Do check our latest post on the How Often To Replace Danskos
Do You Need Bigger Shoes For Two Insoles?
One of the main uses of extra insoles is to fill up the extra space in your footwear when they are too spacious or too big for you.
So, generally, if your shoes are the exact size of your feet, then fitting extra insoles inside them is going to be a tough job.
So, yes, you need larger shoes to make space for your extra insoles.
The footwear has to be large enough to take each bottom for it to be able to accommodate two inserts. If the footwear is too little for you, then it will not have enough space to accommodate an extra insole.
Suppose the footwear is too small for wearing both the insoles at the same time!
In such cases, you can try joining the two footbeds together with some kind of adhesive. This will provide you with more cushioning while also giving the impression that your feet are more solid on the ground.
However, if your footwear is too big or too small, then the insoles may move around.
Now, in either case, you have to use either textile glue or double-sided adhesive. The double-sided adhesive is the better option as it is more effective, faster, and easier to use.
You need to make sure that you align the insoles accurately before pasting them together or else it will only add to the trouble.
Follow our guide to know Are Dansko Good For Flat Feet
Conclusion
Wearing two insoles as opposed to one has some surprising benefits.
Especially if your shoes don't fit well or if you have certain foot conditions, then they are an excellent option for you and I recommend you give them a try!
Does this article clear all your questions regarding wearing two insoles? Let me know in the comments below – and don't forget to mention your experience with multiple insoles if you have any.