Hoka is the most reliable brand when buying a good trainer pair. But the most common problem we all face is picking the perfect size, right?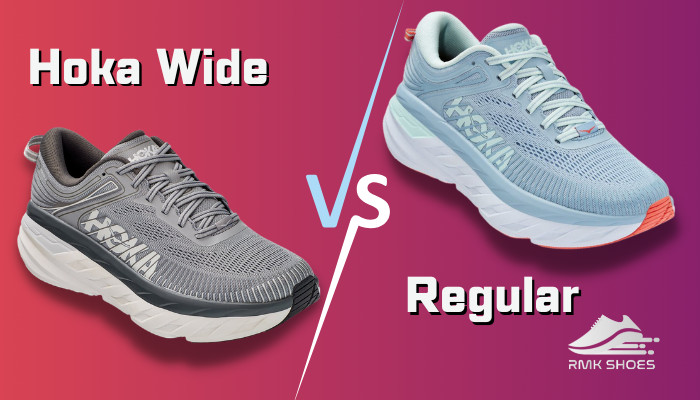 Fortunately, Hoka introduces both wide and regular-sized lines for accurate fittings. After using Hoka shoes several times, here I'll describe their sizes and generally offered fittings. Additionally, this article will provide you with their different size measurement.
So, keep scrolling!
Personal Ratings of Hoka Wide and Regular
Well, as a shoe reviewer, I've used so many branded and hyped shoes. But after wearing all of them, I choose Hoka over other shoes because of their fittings. Initially, deciding on the perfect-sized Hoka shoes is tough because you will find different size measurements in different schemes.
Hence, in this segment, I'll reveal my personal ratings based on Hoka's Regular & Wide sizing.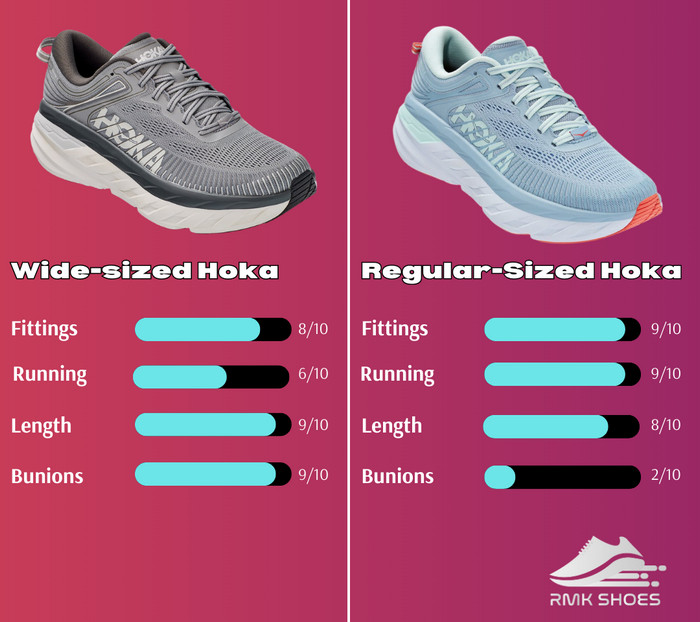 Comparison Between Hoka Regular & Wide
Generally, shoe fittings depend on length and width. In the Hoka brand, you will find different size ranges where you will find spacious space in wide lines and congested areas in regular lines.  For your clear perception, I'll add a chart where the sizes actually differ from each other.
| Concern | Regular | Wide |
| --- | --- | --- |
| Toe box | Congested to moderate. | Expanded roomy area. |
| Width (women's) | About 6 mm tighter than wide schemes. | 2D size, which is 6 mm wider than the regular. |
| Width (men's) | Around 8 mm less space compared to wide lines. | About 8 mm to 12 mm expended area in the toe box. |
| Good for | Running and narrow-fitted people. | Suitable for large feet, flat feet, and bunions. |
Length-wise, both Hoka lines run true to size. As I have said, the wide lines offer extra space in the shoe width so that it adjusts perfectly with broad-fitted or ill-fitted people.
Because you can minimize your big shoe by using the best shoe fillers, but you can't maximize the shoe width that is too small. So, wide shoes are essential for wide feet people, otherwise, the edge will give you pain and blisters.
How Do You Know If You Need Wide Size or Regular?
Wide feet are very common and most of the shoe brands include wide ranges. Hoka doing the same, but before buying any wide shoe it's obvious to figure out which size you should choose, wide or regular. I'll describe a short yet effective method to measure your feet' width to determine the accurate shoe size.
Things to know about measuring your feet width:
Trace the outline of your larger foot on white paper.
Measure the length of the outline and note it down.
After measuring the length size, it's time to find out the feet' width, where you have to measure the outside length of your feet below the ball to the tiny toe base.
Measure your both feet by using the same method and the large one represents your actual foot width.
Pick the closest size or add 0.5 mm extra for perfect fittings.
For instance, my feet' width is 97.5 mm, but I prefer loose fittings, so I always buy the 7.5 US size that has a 98 mm width.
After knowing the procedure of measuring your Hoka shoe width, now you have full knowledge of how you can get your perfect shoe size. Here, I'll add their offered size chart for your clear conception.
Women's Shoe Size Chart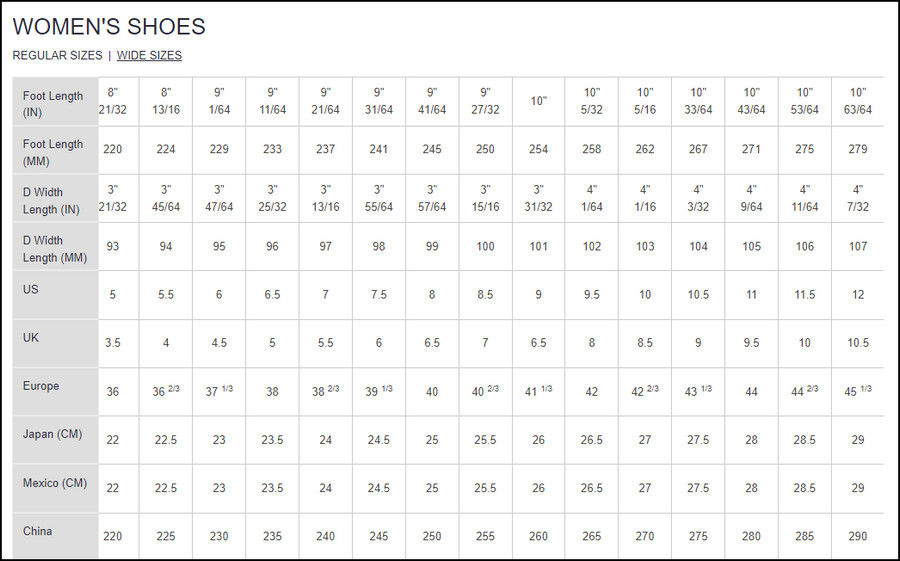 Men's Shoe Size Chart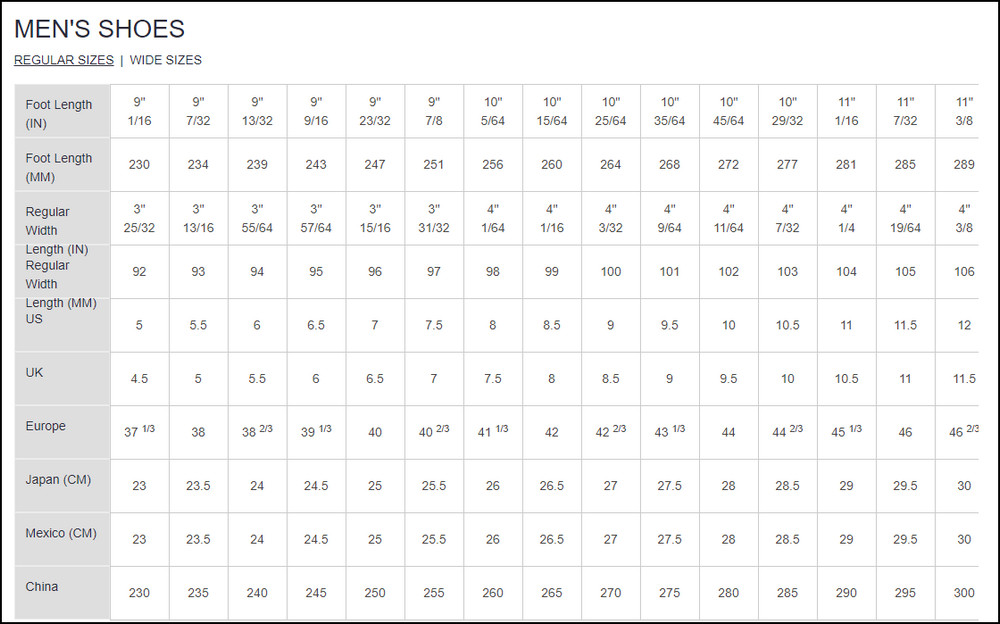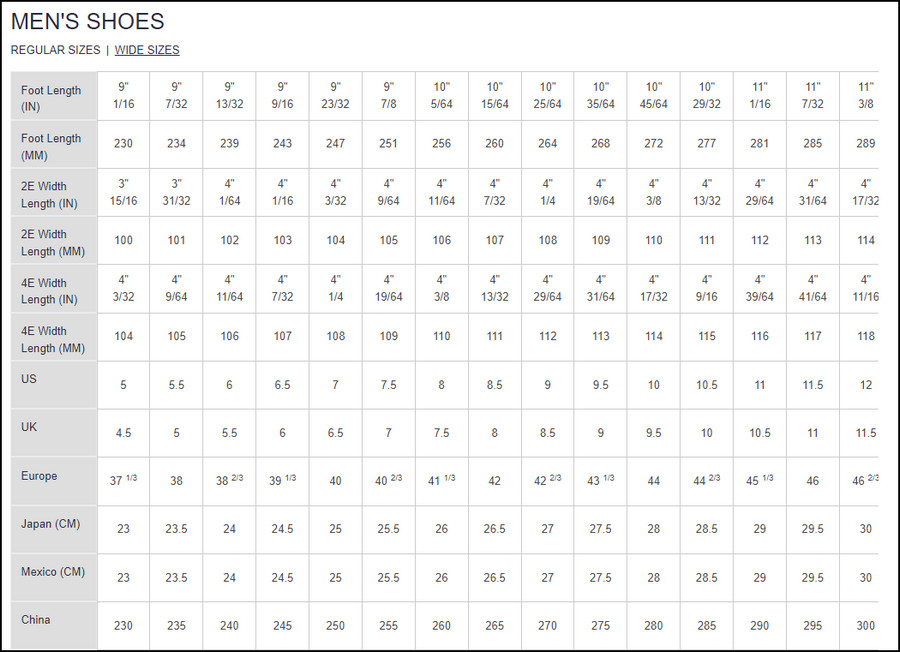 Are Hoka Shoes Supposed to be Narrow?
No, Hoka shoes offer snug fittings, length-wise Hoka shoes run true to size. Not only Hoka shoes but all athletic pair also tends to be tighter than casual footwear. If we compare the Hoka size with the Nike, then you will find they are not narrow.
Moreover, the Hoka brand includes extra wide-size facilities in its men's shoe line. So, you will find 2E for wide feet & 4E for extra wide feet people.
In one word, you will find a total of 3 size scales in their shoe width in men's sizing and 2 size schemes in women's size.
Key Takeaway
Hoka shoes run true to size with regular feet.
Hoka has a wider line for wide-feet people, that offers 8 mm to 12 mm extra space in the forefoot portion on men's shoes. And 6 mm expanded space in the toe box on women's shoes.
Hoka doesn't provide any narrow lines because the running shoes are supposed to be tighter. So, the regular or medium line fits perfectly with your petite feet.
Choose the Regular size Hoka if you find your feet size is average after completing the measurement.
Select the Wide line of Hoka when you can see that your foot dimension is bigger than the average limit.
FAQs
What is the difference between HOKA widths D and E?
Hoka brands introduce their wide line by using D & E, where D is the symbol of women's wide line and E is the men's wide range. So, when you see 7 D that means it's a 7-size women's wide shoe and vice versa.
Can you wear wide shoes with your normal feet?
Yes, if you love to wear loose-fitted shoes, and your feet have standard width, then there is no problem with wearing wide shoes. But keep in mind that ill-fitted pairs can sometimes create foot issues so it's recommended to wear proper size shoes.
What is the difference between HOKA 2E and 4E?
2E and 4E both size scheme of Hoka shows the men's wide size where 2E means wide size and 4E means extra wide size.