Personally, leathered Frye boots are my favorite and a limited edition would have been icing on the cake.
But you can only have fun with your boots only when you get your perfect size.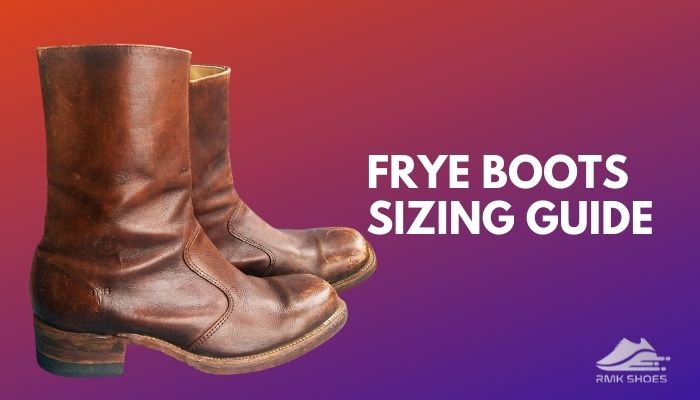 However, Frye boots run true to size but you need to be careful about their sizing if you want to buy them online. In this post, you will get the Frye boots sizing guide with a comprehensive size chart.
let's get started!
Do Frye Boots Run Big or Small?
All of the Frye boots run absolutely true to size. And you can match them with your regular sneaker sizes (US). If you have wider feet then I must say, sizing these boots won't be easier as they only make D-width. Go half a size up if that's your case.
As a regular-shaped person, you'll be able to buy Frye footwear based on your regular sneaker size. So, there's no hurdle when you buy these iconic boots online. Go ahead and treat yourself!
If you wanna buy a hunter rain boot for the upcoming rainy season, then know if Hunter Boots run big or TTS.
Sizing Guide of Frye Boots
Frye boots have a wide range of collections for men and women. Finding the ideal fitting of your Frye boots is easy-peasy only if you follow some steps.
Regardless, these trendy boots usually fit true to size with some variations based on models. Don't worry, I'm here to elaborate on each of them and guide you toward a perfect fitting.
If you are in-between sizes, then select a size larger. Also, if you are among those who have wider feet, you should go half a size up.
Here is the Frye Boots sizing chart for Men: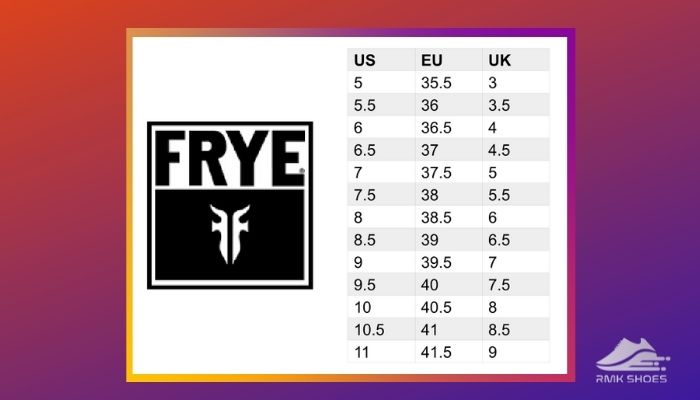 Here is the Frye Boots sizing chart for Women: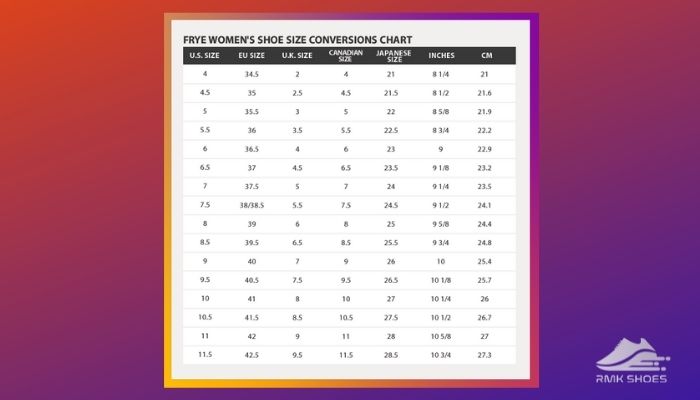 You can find your exact boots size from Frey's size chart. Measure your feet in inches and see which size goes up with your feet' length.
Anyways, Dan Post is a better alternative for cowboy boots. See their Sizing Chart to know more in case you need it.
Frye Boot Fitting According to their Designs/Styles
The footwear brand offers shoe sizes from 7 up to 14 when it comes to men's boots. And provides 4 to 11.5 for the variety of women's boots. Frye also comes up with half sizes to ensure a snug fit for those who need it.
Besides, Frye boots have a variety of fits, and styles, for both men and women. There are mid & tall boots and zip-up boots for ladies. And for the men, there are Chelsea boots, lace-up boots, and the list goes on!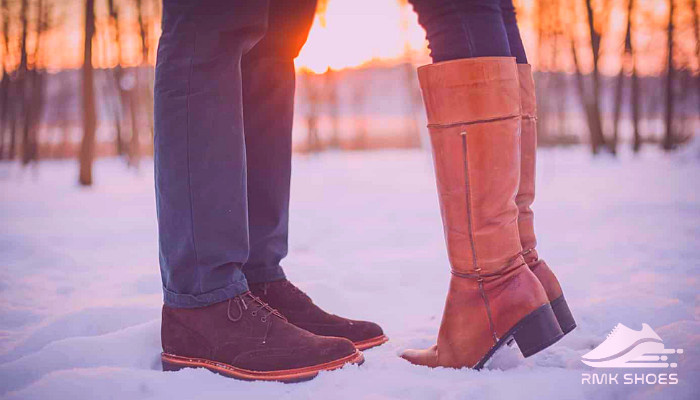 All of their shoes fit differently as the design and made are not the same for all. So you better check each of them before buying.
Here, I'm gonna give you an idea about some of their well-liked shoes along with sizes. Keep reading to know 'em all!
Different types of Frye boots and their sizes are discussed briefly below:
1. Chelsea Boots
Chelsea boots are a staple boot for a gentleman with a high ankle, closely fitted, and elastic side console. The boot has a strap of fabric at the back which allows the boot to be pulled on. Chelsea boots go very well with jeans, a suit, or a T-shirt.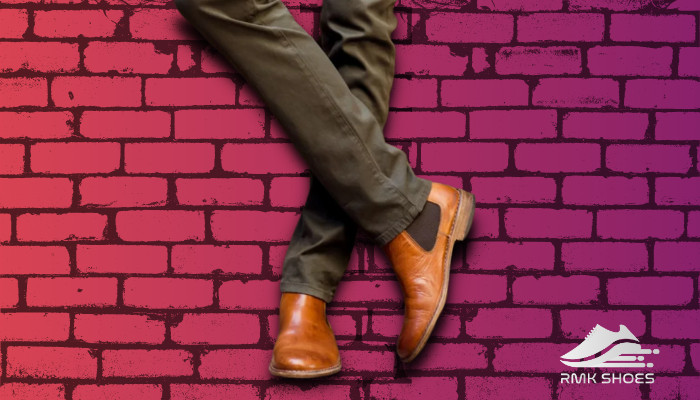 However, Frye's Chelsea collection is quite broad and their sizes range from 7 to 14 which also varies by model.
Shaft height is what may raise an issue for you as the different model has a different height. For example, the Greyson Chelsea came up with a 5 ½" shaft while the Tyler Chelsea has a straight 6" shaft.
2. Lace-up Frye Boots
Different types of ankle-length lace-up boots are also found in Frye. Like for men, the Bowery lace-up style and Carson lace-up style for women are very much trendy. There are many more lace-up boots in Frye in different sizes and colors.
The sizes of these boots range from 7 to 13. And as some of the models has a leather sole with rubber lug, those may cause a narrow fit. Such models are Tyler Lace-up and Paul Lace-up. You better check your fitting in the store instead of ordering online for these models.
3. Engineer Boots
Engineer boots are a very popular line of the brand. These are pull-on boots with a 10 inches shaft. Perfect, if matched with faded jeans and a shift dress.
However, if you're into Cowboy boots, then check out Frye's Veronica Strap and Campus 14L. They're trendy and fashionable. But before grabbing one of them make sure you know how to fit Cowboy boots perfectly.
4. Western Boots
The brand has an extensive and quality collection of western boots. Their size range from 7 to 12 and covers all the functionality that a smart dress boot can offer.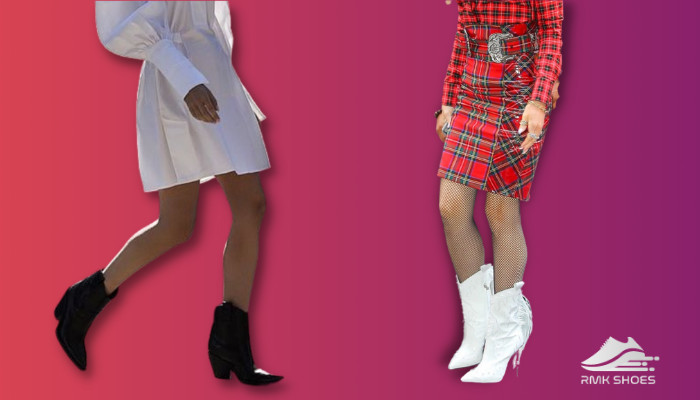 There are variations in the shaft height based on the western models. For example, the Austin Inside Zip comes up with a 7 ¾" shaft and Duke Roper has a 9 ¾".
5. Loafers & Oxfords
When it comes to dressing boots, Loafers and Oxfords are the auto choice. Likewise, Frye boots have an elegant line of these boots. And their sizes are very straightforward to ensure a standard fit for everybody.
When it comes to sizing, Oxfords and Loafers shoes' sizes are ranging from 7 to 13 and they run TTS.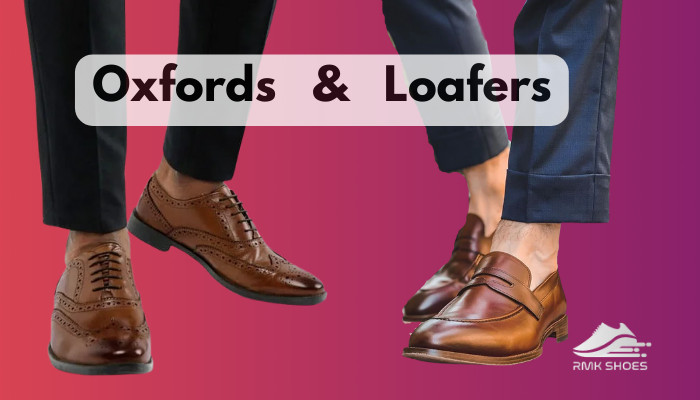 Frye Boots are very trendy and their stock tends to finish as the brand is widely famous for its iconic boots. So you may not find your desired model in the store. But don't get disheartened.
There are better options out there like Red Wing. Just learn the sizing guide of RW and find a perfect fit in no time. Their collection is less likely to stock out than the Frye.
Frye boots Fitting Suggestions
Any perfectly-fitted footwear should make your feet feel snug yet secure inside. Likewise, if your Frye boots fit properly with a sturdy heel placement, you'll feel comfortable.
A new pair of boots should feel very tight-fitting around your feet or around your ankle. In terms of Frye shoes, they are made out of quality leather. Thus, they tend to stretch a bit after some wears just like Doc Martens stretches.
There are some suggestions I've prepared for you to make sure your beloved footwear fits perfectly.
For perfect Frye boots fitting, follow these stunning tips:
Wiggle-room Around the Toes- Make sure your boots are not too tight-fitted rather they should be snug-fit. Whatever style of boots you wear, there should be space around the toes for movement. Especially, ensure your toe area is not very tight-fitted or the front part of the boots is not squashed.
Feet Measurement- Our feet tend to swell in the daylight due to walking and at night our feet are at the largest size. Measure the length in the afternoon to get the true size of your feet.
Put Socks on- If you feel your boots are a bit large, wear thick socks. Socks will eat up the extra space and give you a proper fit. When the boots are new, the leather around the ankle area is stiff, wearing socks will protect your skin.
Use Insoles- Add an insole inside the boots. This will give your shoe an improved fit. As well as, insoles hold the feet in the exact place in the boots, hold up the arches, and reduce foot pain if you have any.
Proper Fit- Your heels should not slip in and out of the boots rather they should hold the heel comfortably in its place.
Heel Slippage- New boots will have a slight slippage, which mostly happens with pull-on or zip-up boots. But over time the slippage will go away.
Between Sizes- If you are in-between sizes, buy half a size larger boots to adjust your proper fit.
Zip-up or pull-on boots- These boots are not easy to slide into. A slight pressure is needed to push your feet into the boot.
Stretches Out- A new pair of boots will be a bit tight around the toes, but over time it will stretch out a bit. Only a slight stretch will take place, so on that note, do not try to buy extremely tight shoes.
Just keep these simple tips in mind and you are good to go with your exact shoe size.
Frequently Asked Questions
Are Frye Boots True to Size?
Yes, Frye boots are true to size. For both men and women, Frye boots have several elegant and modern styles.
Will Frye Boots Stretch in Width?
It is possible to stretch Frye boots. Take your boots to your local cobbler. They should be able to put them on a stretcher and enlarge the shaft width. But how much it will stretch there are no possible inches.
Do Frye Boots Stretch out?
Over time, Frye boots stretch out slightly and have an increased longevity than any ordinary boots.
How do you Break in Frye Boots Fast?
The break-in phase is not very long. The technique is to ease into them. Let them sit for a few hours every other day to soften them up, and then you'll be ready to slay in your boots.
Conclusion
Frye boots have a variety of boot collections. It has all types of boots starting from wider width fitting, with tapered width fitting, and many more.
If you haven't got any Frye boots yet, you are missing a big thing. Go through this article and have a wholesome idea about the Frye boot sizing and buy the boots as soon as possible.