Whether you love casual shoes or formal, good quality comfortable shoe means Clarks and Cole Haan. Both of these brands are on the market for their outstanding features.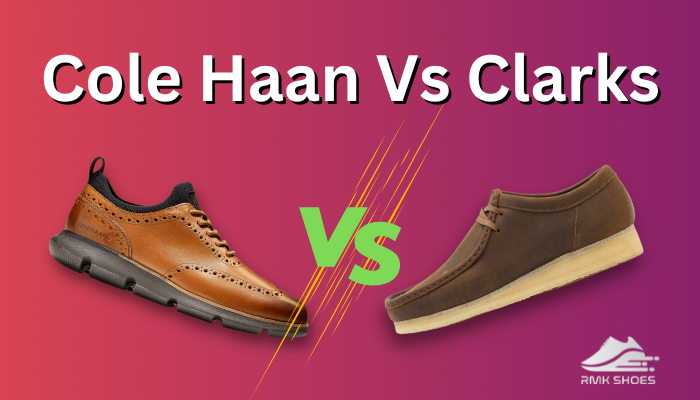 As a classic shoe lover, I own Clarks, and recently my brother got a pair of Cole Haan, and I immediately noticed their differences.
In this article, I will discuss my findings with you to make your choice easier. So, keep up.
My Personal Rating on Cole Haan and Clarks
I and my brother kept wearing our Clarks and Cole Haan I noticed my shoe leather is better than my brother's. The classic leather and suede on Clarks are something else.
But, Cole Haan is more comfy due to their cushioning and leather that molds according to your feet. The customer service of both brands is quite good.
All of my personal findings are given below through an image. So, take a look and start your journey with me.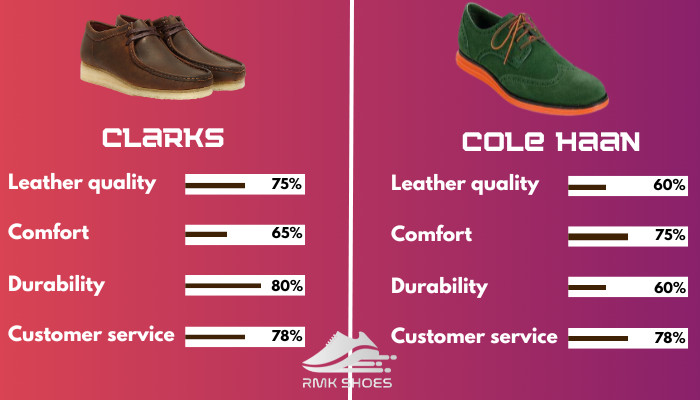 What Makes Cole Haan Shoes Different from Clarks?
While Cole Haan shoes are casual to semi-formal, Clarks offers casual shoes for everyday use.
So, they will obviously have different features, construction methods, and materials. To choose the ideal type, you must know all the sectors where Cole Haan and Clarks vary.
Here are the differentiating features of Clarks and Cole Haan shoes:
Design & Quality of Shoes
The first notable dissimilarity between Clarks and Cole Haan shoes is their design. Clarks shoes are well-known for their classic and timeless looks. This brand also prioritizes the construction method and quality of the materials.
Not to mention that's why Clarks casual shoes last for years, and the leather or suede quality is also top-notch.
On the contrary, Cole Haan's designs are more trendy and modern. You will see a bold color palate with a contemporary twist. For people who are into trends and new designs, Cole Haan is their jam.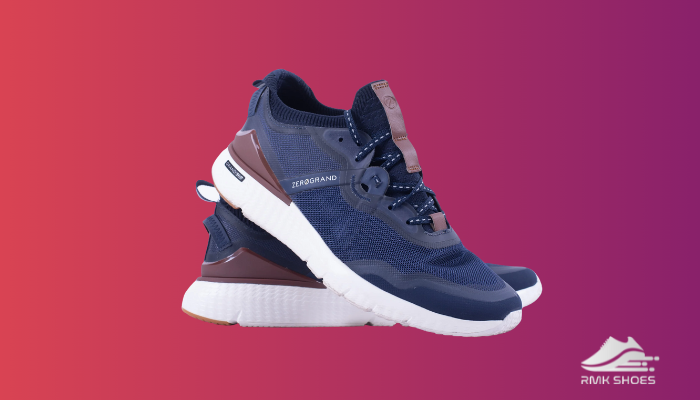 Along with quality and design, you should also know if Cole Haan shoes are good.
Materials and Feature
Cole Haan shoes feature quite a range of unique ingredients. The most interesting thing is these shoes are made from flowers. Who knew flowers would be shoe-making materials?
This brand also believes in sustainability, and that shows in its materials. Cole Haan shoes are made from:
Leather.
Vegan microfiber.
Recycled plastic bottle.
Wooden sole.
Natural Dandelion rubber.
Clarks are also staying caught up and are conscious of the betterment of nature. They also have environment-friendly materials that ensure quality and better features. Clarks come with:
Rubber.
Refined and recycled plastic bottles.
Fabric.
Post-consumer plastic waste.
Durability
Now let's focus on durability. For any good brand, this is a major factor. If your shoes don't last long, what's the point of getting them in the first place?
In the case of durability, Clarks shoes are far better than Cole Haan's. These shoes last pretty long for high-quality leather, sustainable materials, and an extraordinary construction process.
So you don't have to worry about getting a new pair. Clarks' durability speaks for itself.
If you have a desert boots and want to keep them for a long time, you need to take proper care of them. Thus you should know how to Clean Clarks desert boots.
On the other hand, Cole Haan shoes have various durabilities, depending on the style and materials. For example, shoes made with wooden soles last longer than rubber-made ones. Regular soles tend to wear out quickly.
Comfort level
Without any doubt, Cole Haan's footwears are comfortable. You can wear them the whole day, and your feet won't hurt due to the cushioning under your feet.
However, they take a while to reach the comfort level, but when they do, the leather also molds according to your feet, and thus the comfort increases.
Clarks shoes are also quite comfortable. The soft leather and artificial molded soles with additional padding make these boots prevent injuries and provide the ease your feet need.
Clarks are leather-made, so you must know whether Clarks Wallabies are waterproof to maintain their quality and comforting factors.
Asking Price
When it comes to pricing, Cole Haan shoes are more expensive than Clarks. Cole Haan sneakers, dress shoes, and boots range from $69.95-$400. Quite pricy.
Meanwhile, Clark men's shoes like Challen Rise are $41.99 and go up to $240, and Women's Breeze Piper starts at 55.00 dollars, and the price ends at 130 dollars.
My favorite is the Mira Grove ($75) denim blue one. The sleek design and the curve got me sold on this one.
Pros and Cons of Clarks and Cole Haan
Till now, I have enlightened you about all the differences between Clarks and Cole Haan shoes. Besides that, they individually come with specific pros and disadvantages.
Let's check out the strengths and weaknesses of Clarks and Cole Haan shoes:
Cole Haan Shoes
Pros
»

Affordable price when on sale.

»

Solid construction.

»

Sleek design.

»

Durable.

»

A wide range of size options.

»

Available worldwide.

»

Grand OS technology for comfort.
Cons
»

Imported non-full-grain leather.

»

Cemented outsole.

»

More expensive than Clarks.

»

It tends to wear out.

»

Bad leather quality.
Clarks Shoes
Pros
»

High-quality materials.

»

Budget-friendly.

»

A variety of styles.

»

Environment friendly.

»

Fashionable design.
Cons
»

Limited color options.

»

Sole wears out quickly.

»

Less sizing options.

»

Few models are shapeless.

»

Specific designs are not waterproof.
Verdict: Cole Haan or Clarks?
Among Cole Haan and Clarks, my personal favorite is Clarks. Because this brand has better quality leather which provides enough comfort within a budget, So you can say the shoe provides everything I want in my pair.
Cole Haan will be a good choice if you are into trendy, sleek-looking loafers and shoes with a bold and bright color palate.
But keep in mind the high price range of these shoes.
However, both Clarks and Cole Haan have excellent customer service. These two brands have helpful employees willing to provide tremendous customer support, and their shipping and return process is also straightforward.
FAQs
Is Clark a luxury brand?
No, Clarks is not a luxury brand but a premium shoe brand with luxurious-looking stylish shoes, hospitality, and standard service.
What shoe brands are comparable to Clarks?
Adidas, Marks & Spencer, Puma, and Skechers are the brands comparable to Clarks shoes, and their quality is pretty similar as well.