Till now, I've worn several styles of Ariat boots, and one of them even was my grandfather's. 
However, I've been hearing about Tony Lamas for a while now, but I haven't yet bought one. When my cousin bought a pair of pull-on Rowel TL a couple of months ago, I compared them to my Ariats.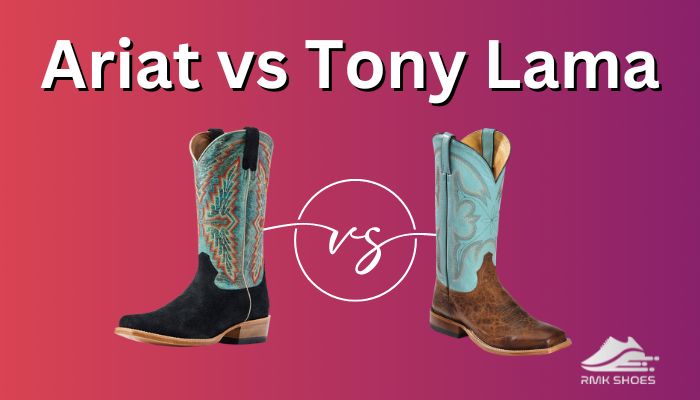 While doing so, I found some different attributes in both cowboy boots.
And to make you informed, here, I'm gonna share my findings.
So, read on!
Major Differences Between Ariat and Tony Lama
Ariat mainly differs from Tony Lama in the type and style of boots it offers. Tony Lama offers more traditional cowboy boots. Conversely, Ariat offers western boots along with other styles, such as dress shoes, sneakers, and boots for hiking or casual wear.
Other than the style offerings, these two boot brands vary in other aspects as well.
So, let's check out the key differences between Ariat and Tony Lama:
1. Origin History
Although both brands are well known for their cowboy boots, their differences start from the beginning.
Ariat started their journey in the 90s as a new breed of boots of that time. 
Unlike other high-end footwear brands, this American brand is more focused on comfort, often incorporating athletic shoe features into its boot designs.
Still now, Ariat is widely popular as it offers a wide range of boots, from traditional Western styles to more modern interpretations.
On the other hand, Tony Lama is a more traditional choice for Western boots. The brand has been around for over 100 years and is known for its quality craftsmanship and attention to detail. 
Although this century-old brand is now owned by Justin Boots, they still carry their unique designs and intricate stitching. This is why Tony Lama is a better choice for your dressier occasions.
2. Boot's Material
Both Tony Lama and Ariat use high-quality leather to craft their boots, yet the leather type is different. Whereas Ariat bots are made of full-grain cowhide and buffalo leather, Tony Lama uses American Bison leather.
But to me, the leather of TL boots felt finer when touched. It also has a more natural contour than the Ariat leather.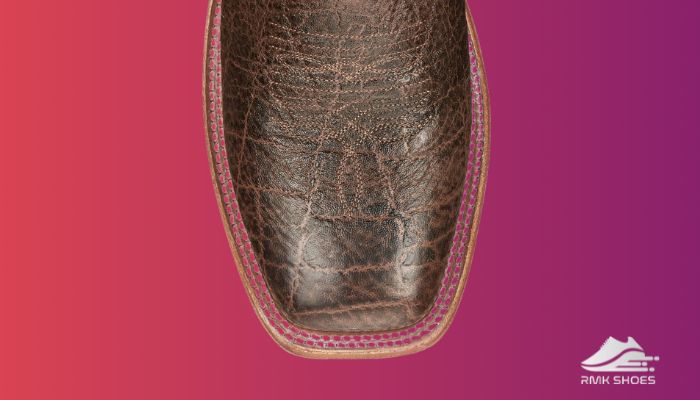 Another material difference in these boots is that the Tony Lamas use a leather outsole for easy slide out of a stirrup while riding. 
Side on, Ariat uses their signature Duratread™ rubber outsole to make the boots more comfortable for horse riding or everyday use. 
3. Durability
Both Ariat and Tony Lama boots offer good quality boots that can serve you for several years.
However, if compared, Tony Lamas are better in quality and durability than the Ariats. As I had to resole Ariats very often, and the EVA insoles don't hold up that long. 
On the other side, TL boots are more durable as they use steel shank and cork bed incorporated leather outsole.
4. Sizing
Ariat boots fit true to size. And I always get a perfect fit with them when going with my true shoe size, the US 11. 
Yet, the sizing of Ariat's boots may vary if you are looking for tall riding boots or have wider feet. 
My cousin also wears 11 sizes but had to go half a size down with his Tony Lamas for a comfy fit.
Note:
However, you should only buy cowboy boots after trying them on because the calf length may vary with sizes. Also, its circumference is important to consider to get a perfect fit.
5. Comfort Level
Ariat boots are often favored by those who need comfort and functionality for all-day wear. The leather of these boots is softer and comfier than the Tony Lamas.
Also, Ariat uses athletic techniques for the ultimate comfort of ranchers and bikers alike. 
The boots feature-
EVA midsole for better shock absorption.

ATS® Max technology to dissolve the pressure. 

U-Turn® Entry System for easy slip-on.
Conversely, Tony Lamas offer decent cushioning with a leather outsole with inserted wooden and cork layer. And this boot may be less comfy, but it is far more firm and lasts longer than the Ariats.
6. Price Difference
As you know, cowboy boots are so expensive due to the premium leather and construction they have to use in the shoes. This is also true for Tony Lamas and Ariats.
However, Tony Lamas are comparatively more expensive than the Ariats. That's because the price range for a pair of Tony Lamas is from $200 to $500.
Meanwhile, the usual price range of Ariat boots is around $150 to $300. But they do have some expensive models, like the Tall Riding Boots.
And to get a pair of these Ariat English boots, you need to pay a hefty sum of $500 to $800.
Still, considering the features and quality, Ariat boots offer more value at their affordable price.
7. Range of Styles
As Tony Lama is more focused on producing high-quality classic riding boots, they have lesser styles and designs to offer. However, they do have a limited number of work and casual styles.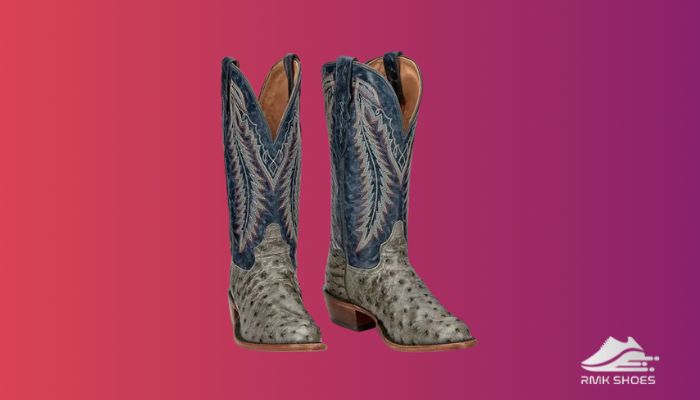 Conversely, Ariat offers a wide range of styles and designs for both equestrians and fashion lovers. 
Some of Ariats style offerings are:
Western 

Work boots

Dress and fashion boots

Boots for hiking

Sneakers and slippers
So you are more likely to find your suitable style from the Ariat.
8. Construction
For both brands, the quality of construction may vary depending on where the boots were made. For example, the overall construction of Mexico-made Ariats is far better than that of China-made ones.
And for the Lamas, the USA-made boots are better in quality and craftsmanship than the ones made in Mexico or China. 
The outsoles of China or Mexico-made Lama boots are glued to the upper, which tears up within a few months of wear. 
Conversely, in the American-made TL boots, the outsole is Goodyear welted, and you know well how durable this welting technique is.
Moreover, both Tony Lama and Ariat boots offer good quality boots with a few unique add-ons. Hence, while buying, consider the benefits they offer to get your perfect one.
Pros and Cons of Tony Lama and Ariat Boots
No matter how good the boots are, they confer some drawbacks. And to find the best boot, you must know all its drawbacks along with benefits.
So, let's find out the pros and cons of Tony Lama and Ariat Boots:
Ariat Boots
Pros
»

Comfy upper.

»

More breathable.

»

Lightweight.

»

True-to-size.

»

Wide range of styles.

»

Modernized design.

»

Waterproof upper.

»

Flexible outsole.

»

Excellent grip and traction.
Cons
»

Less durable.

»

Quick creasing of the leather.
Tony Lama
Pros
»

Excellent construction.

»

Premium full-grain leather.

»

Durable leather outsole.

»

Fashionable.

»

Easy pull-on design.
Cons
»

Expensive.

»

Thin leather upper.

»

Cracks can appear if the boots get wet.
Verdict
Both boots have some excellent approaches, making it even more difficult to choose between them.
However, Ariat would be more suitable if you –
Need a comfortable pair for everyday wear.

Work on slippery surfaces.

Looking for boots at an affordable price.
And Tony Lamas would be a better choice if you-
Need durable riding boots for the ranch.

Classic equestrian designs.

Boots with better quality and construction.
However, in my opinion, Ariat offers good quality and comfort at an affordable price. But considering the price, Tony Lamas are a bit off in their feature offerings. 
Final Thoughts
As a riding boot brand, both shoes have some similarities in their features, along with their own uniqueness. So, if you are purchasing for the first time, choosing one can be a daunting task.
However, as I've pointed out all the facts about Ariat and Tony Lamas, hopefully, you can now make the right pick between them.
And if you have more queries, write them in the comment box!