A few days ago, one of my close relatives asked for suggestions regarding weightlifting shoes. He was about to participate in the National Junior Championships.
As a footwear enthusiast, I wanted to recommend him some good weightlifting shoes.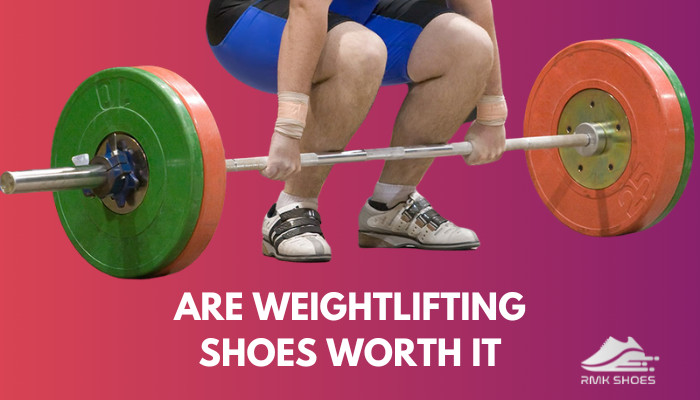 I started researching from root to top about weightlifting shoes. I noticed that these shoes would demand a big chunk of money from your wallet, and high-quality shoes cost around $200.
We all know that the good stuff costs a little more. Surely the shoes have some notable features that make them pricey.
So, are weightlifting shoes worth it?
Let's find out!
Are Weightlifting Shoes Worth It?
Just as football, cricket and swimming have specific clothing, weightlifting also requires specific footwear. You certainly don't want a pair of shoes to distract you, slip your feet, or detract from your performance while lifting weights.
Weightlifting shoes are constructed to ensure best performance when lifting, back squatting, clean & jerks.
These shoes are different from typical training shoes and cross-training shoes. They are costlier than gym shoes and hold some special features for which they are renowned among weightlifters.
I will discuss those features right now. Then you will get to know whether they are worth the high price or not.
Check out our separate post: what makes timberland boots worth the money?
Here are the top features of weightlifting shoes:
Raised Heel For Stability
An elevated heel is proven to be more helpful for maintaining stability than a flat one.
This type of heel promotes a suitable upright torso.
A lifter will be able to enter into a dorsiflexion state more easily with the raised heel and maintain a s uitable position.
According to the opinion of professional lifters, the raised heel provides the proper position for weightlifting as well as serves adequate stability.
Firm Support With Rigid Sole
Good quality support is essential whether you lift in the gym or in competition. The weightlifting shoes will offer you a rugged sole instead of a flexible rubber sole.
You will get excellent support with the rigid sole.
Moreover, this type of sole helps to apply force more precisely at the time of lifting weight.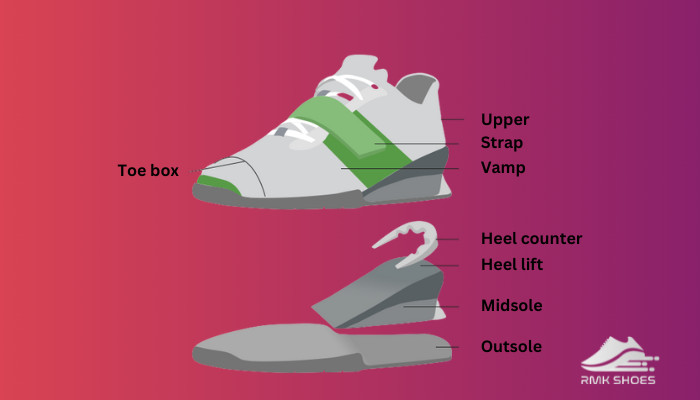 The rubber outsole is totally slip-resistant and shock-absorbent.
Therefore, there's no chance of slipping and stumbling. Shoes with rubber, unstable bases and lack of support can put the body in poor positions, which can cause injury.
At first, you might feel uneasy with the rigid sole and raised heel. But if you do more practice, you'll become accustomed to this type of sole and heel.
Durable
A pair of high-quality weightlifting shoes will last for more than 4 years if you follow the proper maintenance process.
The materials of the shoe are very premium, and the construction process is also identical. These two things make lifting shoes more reliable and durable.
Fit
The fitting of weightlifting shoes is appropriate and will make you feel secure. They will offer some extra space for your toes, which is actually necessary.
While lifting, your overall feet have to undergo an amount of pressure. In some cases, toes become spread and need extra room.
Color schemes
If you consider the color schemes, size and width of the weightlifting shoes, all of them are suitable for the wearer. At first, you might feel uneasy with the sizing, but you will get used to the shoes at the end of the break-in period.
Follow our guide to know are VaporMax good for the gym.
What Are The Materials Of Weightlifting Shoes?
Over the past few years, the popularity of physical workouts such as weightlifting, powerlifting, CrossFit etc developed a lot.
As a result, the demand for weightlifting shoes increased in a massive range.
High-quality materials, including full-grain leather, synthetic leather,canvas and processed fabrics used to make the shoes.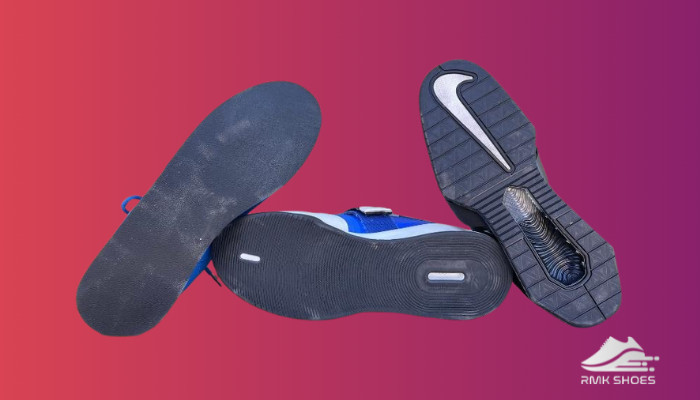 The materials are rich as well as the price.
The manufacturers processed the materials in such a way so that they can act as a protective layer against oil, water, and chemicals.
Sweat preventing and odor-resisting nature is also included in the finest weightlifting shoes. A low quality and cheap priced shoe won't possess these facilities. So, invest your hard-earned money into quality shoes.
Are Weightlifting Shoes Handmade?
Various well-known brands such as Adidas, Nike and Reebok manufactured weightlifting shoes.
Each brand has its own production strategy, which varies from one brand to another.
In most cases, I found out that the shoes are not handcrafted. The whole production process is based on machineries and improved technology. Even though the shoes are not hand fabricated, the stitching quality, making, finishing and packaging are highly improved.
So, if you are looking for handmade weightlifting shoes, it's a matter of sorrow that I won't be able to suggest anything to you.
You may also like to read: are Vans good for lifting?
What is the Price Range Of Weightlifting Shoes?
There are some low quality shoes, but those aren't effective and durable. So, you have to go into the mid and high-budget range.
Nike Savaleos weightlifting shoe is one from the affordable price range, which costs $120.
It is more suitable for entry-level weightlifters, casual lifters and athletes.
This versatile training shoe consists of a nylon strap, TPU heel wrap, rubber outsole, Polyurethane or mesh upper and mesh tongue.
I really like the traction-providing outsole in this model. The outsole has numerous grooves of different shapes. It can easily grip on the surface of the gym.
Nike is famous for making great weightlifting shoes for years. These shoes have a ton of features to improve comfort, performance, and stability.
Another iconic weightlifting shoe of Nike is the Romaleos. It is available for ideal and wide feet. The removable nature of the insole of this shoe helps a lot in case of washing and drying the shoe.
Additionally, if you face some issues with the insole and the other parts of the shoe remain well-furnished, you can replace that insole with a new one instead of buying a full set.
You will get these shoes in a range between $200 to $ 220.
Adidas Adipower III features a wider heel. People mostly like its unique patterned rubber sole, which improves the traction.
This shoe is quite expensive but comes in superior quality.
In general, this shoe retails for $270. My relative bought this shoe to participate in his competition, and he was fully satisfied with the service that he got from this pair.
This shoe included extra padding around the collar to enhance comfort.
If you are a woman who is looking for pocket-friendly weightlifting shoes, then you can add Reebok Legacy Lifter II – Women's to your shopping bag.
Its price range is around $160, quite budget-friendly, isn't it?
So, if you are looking for a combination of comfort and affordability, don't forget to try it.
Takeaway Thoughts
Weightlifting is quite a challenging task. You might be thinking it needs a strong mentality and physical fitness.
Then what's the necessity of buying an expensive shoe only for weightlifting?
You certainly don't want a pair of ill-fitting shoes to affect your performance or cause an injury. In a word, they are best for giving you a solid position so that you can successfully and easily perform the weight lifting.
If you have further questions, always feel free to reach out through the comment section.
Also, don't forget to inform me which weightlifting shoe you are going to purchase.