Here at RMKShoes:
We follow a strict, transparent and unbiased methodology while researching and writing the footwear reviews and tutorials.
At first, we try to source all the products we review.
If somehow that isn't possible we go through hundreds of customer feedbacks and complains for a certain product.
After that. our team of experienced footwear nerds collect all the data points.
They analyze. re-analyze all the data; add/remove and proofread.
And craft a BEAUTIFUL and WELL RESEARCHED piece.
Then the fully written content goes to our experienced editors.
If we get the green signal from our editors we HIT PUBLISH!
To sum the whole process, we create this process timeline: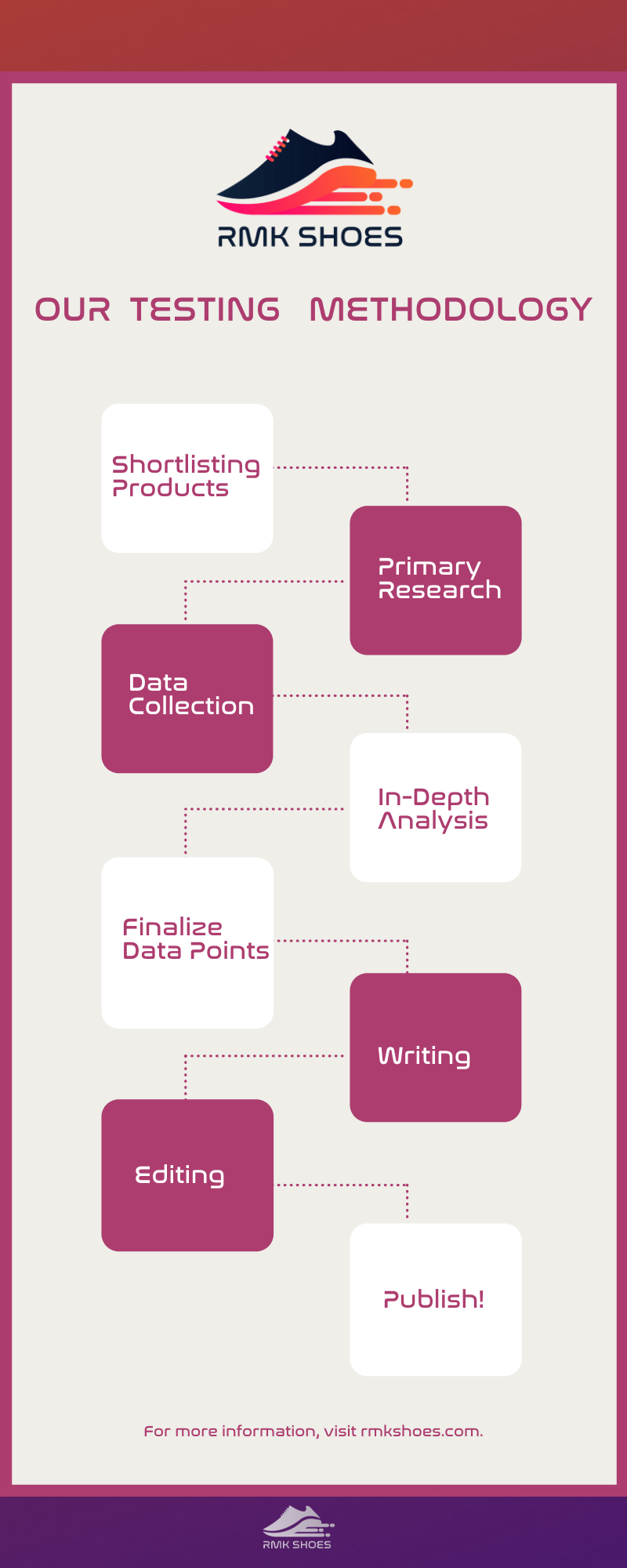 Want to know more about the team? check the about us page.